Are you in Boca Raton and looking for the best nail salon spa? Look no further than Skin Apeel! We have the best nail salon spa in Boca Raton. And we even have awards to back our claims. But beyond the awards, expertise, and experience, what sets our manicures and pedicures apart is their flexibility.
Regardless of your budget or taste, we have a deal for you. In particular, we have 21+ nail treatments and procedures. So, there are enough packages to go around.
But to help you make a quick decision on the perfect nail treatment, we handpicked the most sought-after package and compiled them into this post. We hope you find your pick!
Manicures From The Best Nail Salon Spa In Boca Raton
Creme De La Creme Manicure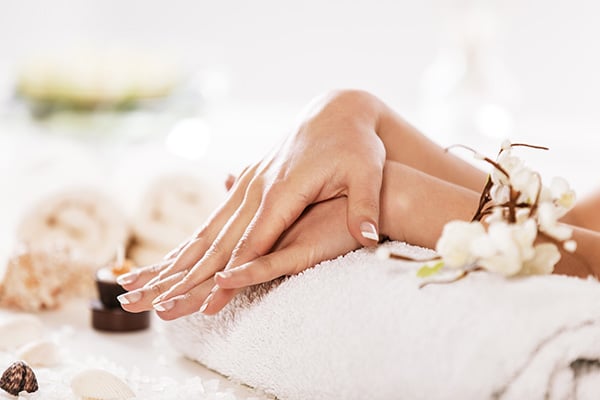 Like the name, our crème de la crème manicure is a luxury nail treatment. And because it only takes 50minutes to complete, you can apply it even between your work schedules.
If you acquire this deal, you won't only get a manicure but also an extended massage and a nourishing hand scrub. Also, we often add healing ingredients such as hydrating paraffin to the mix.
Overall, you'll experience younger and neater fingers. The best part: our crème de la crème manicure, despite its luxuries, is incredibly affordable. It costs only $50.
Hand Age-Defying Manicure
Hand age-defying manicure is as luxurious as crème de la crème manicure. But while the latter can fix wrinkles on your fingers, it isn't as effective as the former. And the reason for that is straightforward: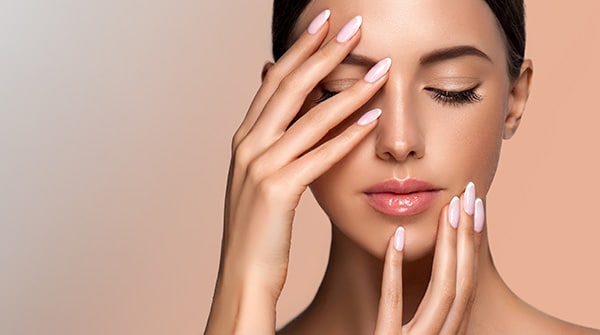 Hand age-defying manicure is our unique solution for correcting symptoms of aging on the fingers. For that reason, its results are quick and sustainable.
To achieve the said results, we often treat our patients through a sequence of focused treatments as below:
First, we apply a luxury glycolic hand peel to remove the dead cells.
After, we pass the fingers through our safe LED photo rejuvenation procedure.
Lastly, we use a vegan fast-drying polish to protect the treatment from the sun.
Further reading: Why Getting A Hand Age-Defying Manicure Is Good For You
Spa Manicure
This deal is by far our most affordable manicure. It will cost you only $33. Despite the affordability, our spa manicure is a great deal.
If you acquire this package, you'll be getting the specific treatments as follows:
Nail soak to cleanse and shed the dead cells from your skin
Extra care for your cuticle to enhance aesthetics
Detailed hand massage from our experts
A befitting finishing process where you can pick from our Dazzle vegan, Essie, or OPI polish.
Pro tip: choose the Dazzle vegan polish if you're an advocate of zero animal products. Plus, it is a Forbes awarded product.
Shellac Manicure
If you prefer a long-lasting manicure, go for our shellac manicure. And don't worry about the price; this package costs the same as our crème de la crème manicure.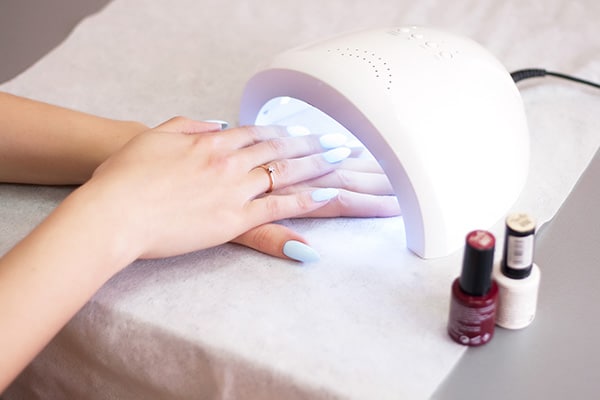 But unlike our manicures, shellac nails are outstandingly durable. The reason for that is that the procedure combines gel and polish. Thanks to that, your treatment will last longer and shine brighter.
The best part: the result of the shellac manicure is instant. As soon as our experts expose your nails to LED light, you can start enjoying the durable and attractive nails.
IBX Nail Therapy
No nail treatment list is complete without IBX therapy. It is a recent development but the overall best. It cures, heals, and sets a base for nail growth.
And it doesn't matter if you need a manicure or pedicure; IBX nail therapy offers the same results. However, there are schedules you must keep to get the most results. This guide can help!
Pedicures From The Best Nail Salon Spa In Boca Raton
Warrior Princess Mommy 2B Pedicure
Every foot deserves tender and loving care. But even more so for the feet of a pregnant woman. That is why we designed this unique pedicure.
Our warrior princess pedicure attends to mommy's needs and ensures she doesn't feel the extra weight. To achieve our aims, we subject our patients to these processes:
First, we soak the feet into our unique charcoal lava suds.
After, we gently apply a star fruit sugar scrub to clean the dirt.
Lastly, our experts deliver the specially designed warrior princess blackberry vanilla massage.
Paraffin Hydration Pedicure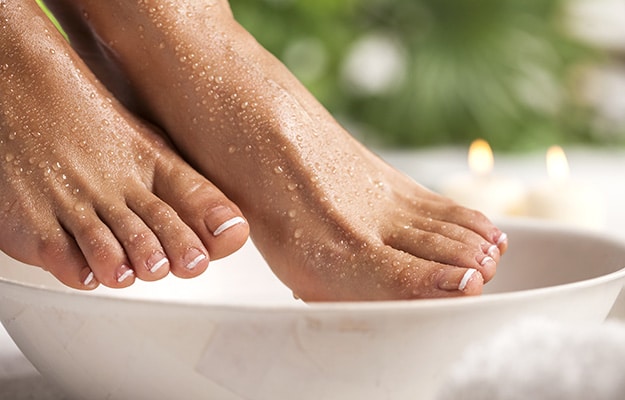 Even if you're not "mommy," your feet deserve an all-encompassing pedicure. You deserve a paraffin hydration pedicure!
Against the consensus that paraffin is only an add-on, this treatment is undoubtedly the most complete pedicure of our treatments. How so?
Our paraffin hydration pedicure offers your feet total care with the following steps:
First, we add our unique hydrating paraffin mask.
After a few minutes, we exfoliate the hideous and dead skin.
Next, we gently massage the feet and apply more care to the cuticle area.
Lastly, we use fresh polish on the fingers to rejuvenate the entire look.
New Lavender Lust Pedicure​
Our lavender lust pedicure is a seasonal treatment. We created it to attend specifically to cater to feet's needs for the spring.
Beyond the seasonal offering, our lavender lust pedicure is pure bliss. Thanks to the organic processes, the results are sustainable.
Regarding results, we employ natural extracts such as lavender soak and polish. For those reasons, rest assured that you won't experience any complications.
Note: this pedicure has a limited-time offering. Act quickly to claim it!
Also read: 7 Tips To Get The Most Out From Your Spa Experience in Boca Raton!
Releaf Plus Pedicure
Like our new lavender lust pedicure, Releaf plus uses natural extracts. So far, it is the greenest pedicure all over Boca Raton – and we are one of the pioneers of the procedures.
Beyond the naturalness, you'll love the all-encompassing results. It is the pedicure equivalent of crème de la crème manicure. How?
Releaf plus pedicure also treats the feet methodically as follows:
First, we bathe the feet with the Soak-A-Lyptus drench moisture.
After, we cleanse the dirt and dead skin with the fast action gold foot scrub.
Next, we apply the Releaf softening lotion and massage it deeply into the feet.
Lastly, we add our signature spray on the nails for long-lasting effects.
Blissed Out CBD Pedicure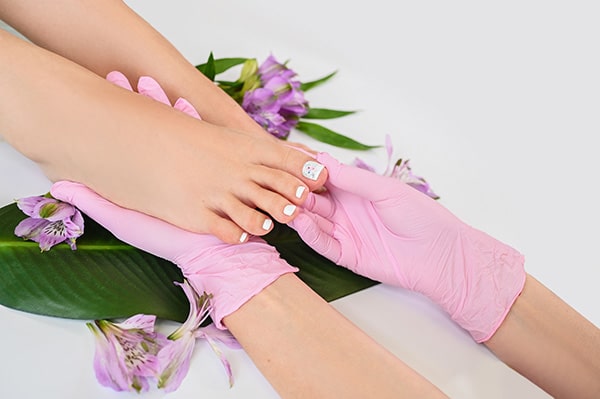 CBD, despite the numerous detractions, offers the body several health benefits. Besides, if used under the supervision of an expert, there are often no complications.
Fortunately, we are experts. So, rest assured that our CBD pedicure is safe. All you have to do is relax and let our pedicurist help you.
For inquiring minds, here is what our CBD pedicure entails:
First, we soothe the feet in an agave nectar soak.
After, we smoothen the skin and rough edges with our unique raspberry sea scrub.
And that's it; the top nail treatments in our spa. If you need more packages, check our manicure and pedicure page. But if you want a custom treatment, contact us today!
Related article: Why Getting A Hand Age-Defying Manicure Is Good For You