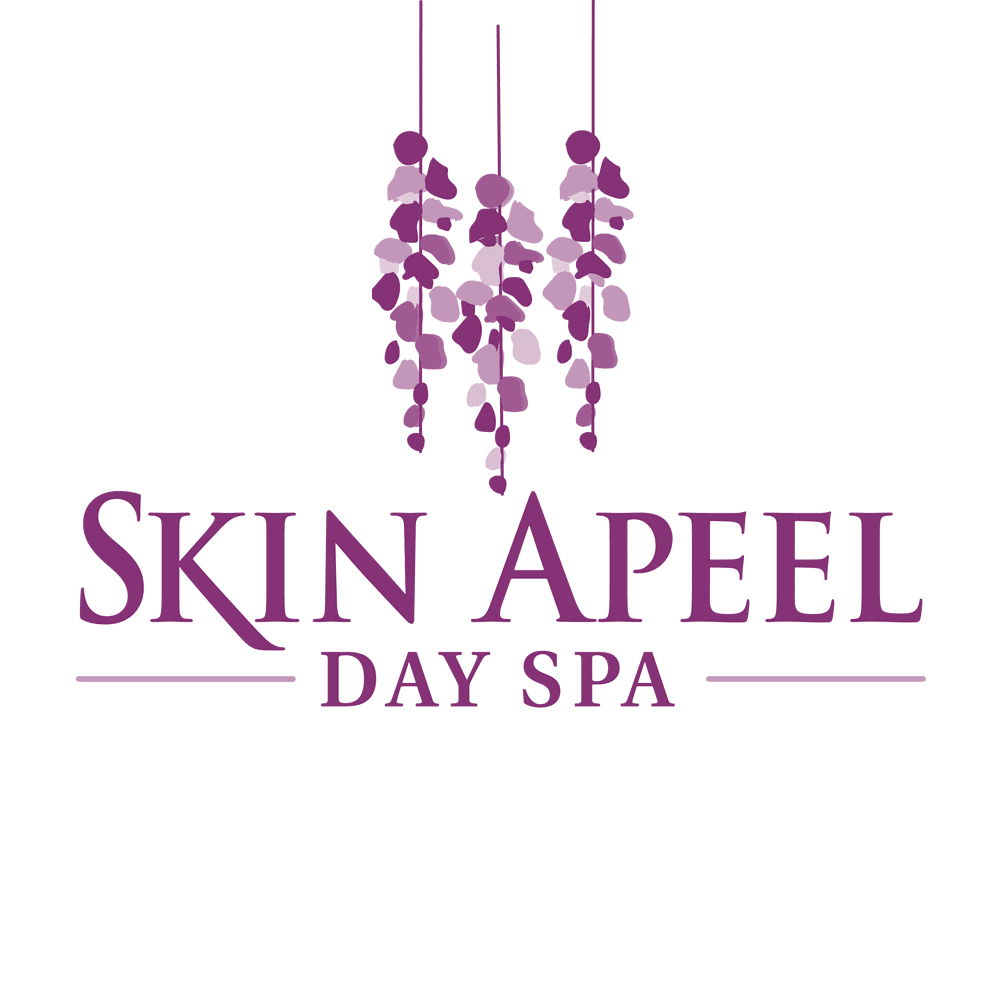 ---
Skin Apeel's Beauty through Wellness Philosophy
Our Team Approach is Holistic and You Get RESULTS!
---
Trust Skin Apeel Day Spa for innovative healthy, corrective whole body care. Winner four years consecutive for best skin care award and voted favorite spa Boca Raton by returning clients for 25 years and more. Founded in 1992 as the first Boca Raton spa and the holistic leader for customized facials, body massage, decadent manicures & pedicures and energetic acupuncture. Visit our beauty boutique to shop exclusive pure products, make up, aromatherapy, homeopathy, organic teas and more. Word of mouth has sustained our tranquil spa destination for over two decades. We invite you to experience our service difference.
Skinapeel Products
Try our new line of beauty and skincare products to get radiant healthier skin. Our products are designed to perfectly compliment our spa services and treat your skin to professional grade products. Our products are also all cruelty free so you can look your best and feel your best every day.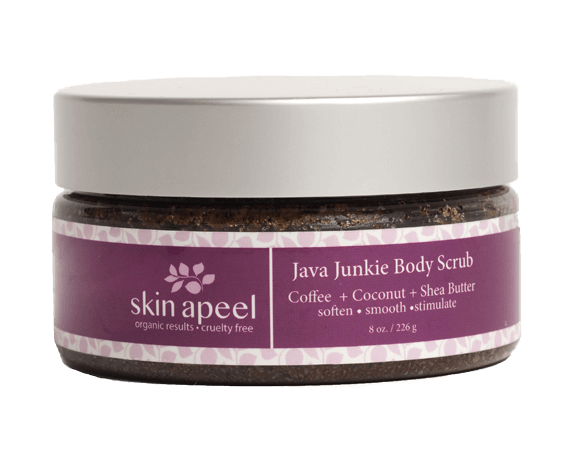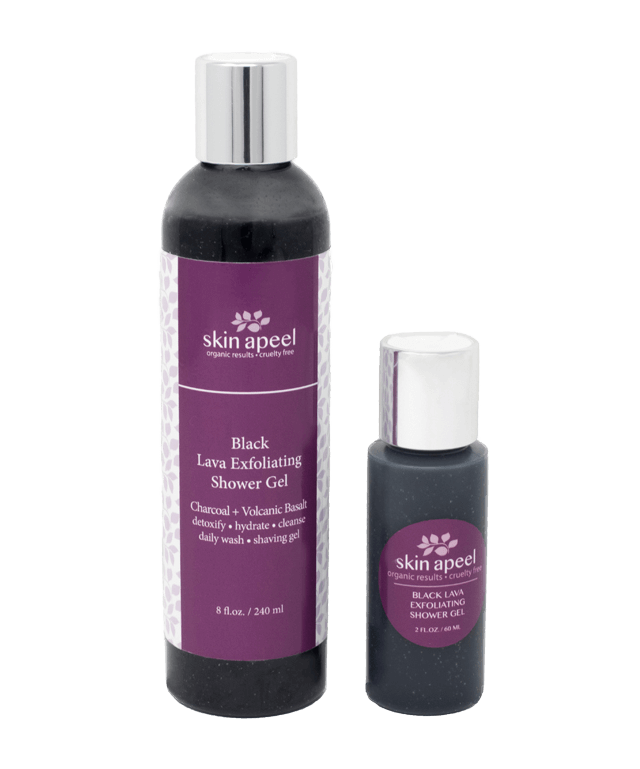 Show yourself some love and treat yourself to this pure results product.
Beauty is the perfect gift for any occasion.
Spread the beauty! Your friends and family will love Skin Apeel products!
I am so HAPPY with the facial Betty performed on me! She listened to my concerns and formulated a treatment for my face. Betty is so knowledgeable,

professional and kind...plus her skin is flawless! The ladies at the front desk are also kind and welcoming. I will return very soon!!

read more
Tonya Albritton
17:27 11 Jan 19
Today was my first visit to this wonderful spa. I had the best facial I have ever had. My skin is luminous and feels so supple. (I'm 58 so that isn't

an easy thing). My aesthetician (Angela) was wonderful, too. I can't wait until my next visit (I didn't want to leave tonight)! And I'll be telling all my friends about Skin Apeel, too. Amazing.

read more
Kimberlee Kemble
00:29 11 Jan 19
My spouse decided to pamper me for the holidays with my first visit to Skin Apeel Day Spa! My first appointment was the Aromatherapy massage with

Jeralyn that I thrilled to say worked out some end-of-year stresses coupled with me finding a wonderful local Body Care Specialist for my future needs. My second appointment will be enjoyed with an Antioxidant facial, manicure and pedicure that I am really looking forward to based on what I have experienced thus far at this local Boca beauty!

read more
Lyndee Russell
15:49 29 Dec 18
Skin Appeal is a great place. I had never had a facial treatment before, but can attest that it is well worth it at Skin Appeal. Their space is very

comfortable and clean, and the professionals are really experts at their jobs. I am now going on a more regular cadence and only wish I started sooner.

read more
lloyd granet
00:24 28 Dec 18
I have been to skin appeal countless times over the past 10 years. I absolutely love their services and the quality that they offer! Their products

are fantastic and I really trust the choices that they include in their shop. The facials are really medicinal and wonderful for me and my entire family.

read more
Sylvia Granet
17:14 26 Dec 18
Skin Appeal Day Spa is the ultimate spa! I have gone for many facials with Charmaine and each one is incredible. They are so restorative and

peaceful. Additionally the shop has such fantastic merchandise — all sourced ethically and responsibly. They even hve delicious snacks and drinks they are healthy to have while you wait.

read more
Nicole Granet
14:37 26 Dec 18
Great experience at Skin Apeel Day Spa. Elegant and warm environment. Friendly and helpful staff. Loved my massage with Darcy. Looking forward to my

next appointment!

read more
Willa Shapiro
19:53 25 Dec 18
Worth every penny! Skin Apeel is an amazing experience no matter what treatment your receiving. Great customer service
Alyson Winderbaum
22:53 19 Dec 18
When I walked in the door for the first time, I felt as though I was walking into a fairy house! It was so beautiful and tranquil. I loved the

treats and the relaxation lounge which I enjoyed immensely before going in for my facial. The customer service was stellar, and I will definitely be going back again. Thank you for the positive experience.

read more
Alyse Rabinowitz
20:08 14 Dec 18
Loved my massage. Wow, what a great place, won't ever be going anywhere else! Looking forward to my next massage!
Shannon Moskoff
21:06 10 Dec 18
The second I walked in Skin Apeel I knew I would never go anywhere else. Everyone was so friendly and the environment was so clean and peaceful. I

had the BEST facial with Nelda. She gave me so many tips to improve my skin. She made sure to check in so I knew what was coming next. I felt so comfortable and relaxed. I cannot wait to go back!!

read more
Danielle Latter
17:06 02 Dec 18
I will NEVER go anywhere else. The staff is amazing. The owner is a sweetheart. And my raindrop massage was the best experience I e dr had.
Shannon Rules #LipBooty
17:06 01 Dec 18
What a wonderful experience from beginning to end!I am visiting a friend and we decided we "needed" a massage.We stumbled upon the Skin Appeel

website and booked them for today.They were so accommodating when we called and again when they left amessage confirming our appointments. Today we were greeted warmly and immediately felt at home... not only is the spa pristine and beautiful, it is cozy and inviting. As for the massage itself....Heaven! Autumn has magical hands.We left feeling like "Princess"....my friend already planning her facial and me looking forward to my next trip so I can return and enjoy more pampering. Thank you all for making our visit so memorable.

read more
DEBBIE PARENT
20:14 13 Nov 18
I had my first service here this afternoon (a prenatal massage) with Patrice and it was wonderful! Love the staff and the relaxing ambiance. This

place is definitely a hidden paradise in Boca Raton.

read more
Erica Jacobovits
21:41 28 Oct 18
I only went to Skin Apeel because my boyfriend gave me a gift card. However, as soon as I entered, it felt so serene and peaceful. Everyone was

VERY welcoming and professional. I was still a little skeptical to have a facial. My experiences with other spas have caused breakouts nor any skin improvement. But as soon as I met Mary she was heaven sent. She gave me an evaluation, gave me a knowledgeable recommendation, and went over the ingredients incorporated in the products she was going to use. We also went over my skin care, which was all wrong. And after facial she only recommended products that would help me at home. She didn't push just to make a sale. The results of my facial were instant. The blisters on my chin were gone and I had a glow on my skin; even my boyfriend noticed. The products I purchased have helped. The blisters are gone and I continue to have a glow on my face. The best part is the products they carry/use are holistic and animal cruelty free. Conclusion, I am a loyal customer and can't wait for next appointment in 4 weeks.

read more
Nataly Licata
15:04 12 Oct 18
What a wonderful manicure experience. First impression upon walking in the front reception area was adorned with hanging purple flowers that were

gorgeous and each of the staff members welcomed and greeted me. The serenity lounge was so peaceful and beautiful and the selection of teas and infused waters was amazing. I was there early but I was told they serve other goodies later. I was very happy with my manicure. Ana was super sweet and very detailed. I can't wait to go back and try other services like massages and facials. They also have amazing incentives and reward programs. No surprise they have been around for 25 years! I also received a sweet gift for being a new customer as well as a thank you card mailed to my home from my aesthetician Ana. What a nice touch. They now how a new customer!

read more
Raffaella Nichols
17:23 29 Aug 18
From the very start the experience was great! I called and spoke with Vanessa and explained that I wanted to determine which facial was best for me

at the time of my appointment. That was not a problem at all, after meeting Eden and cleansing my face, she determined next best steps and unlike other spas I have been to in the past, she did not recommend the most expensive one! She recommended the RIGHT one! Thank you Eden and the entire team for making my 75 minute facial fabulous! I am definitely going back to continue my treatment. Highly recommend this spa!

read more
Erica Perez
13:08 21 Jul 18