Springtime is time to clean out your old makeup bag and refill it with the next best thing.
Jane Iredale Spring
mineral makeup collection is now available at Skin Apeel, and it is the perfect upgrade for the upcoming warmer temperatures. Skin Apeel is one of the most prestigious retailers of this exclusive mineral makeup line.
Jane Iredale Organic Makeup Now Available in Boca Raton
Spring 2016 Jane Iredale collection brings modern earthy tones for a natural look. All products from Jane's collection are glamorously packaged on rose gold sets that are as dazzling as the products itself. All products on the Spring 2016 line are vegan and gluten-free. Jane Iredale is a certified cruelty-free cosmetics company and works in close collaboration with the Coalition for Consumer Information on Cosmetics and PETA. Jane Iredale mineral makeup uses ingredients like Mica, Pine, Bark Extract, and Pomegranate to create perfectly blendable shades.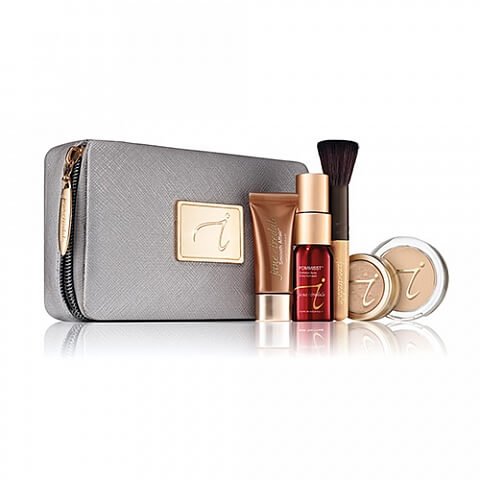 Jane's foundations and pressed powders offer unprecedented full coverage, without setting in wrinkles and creases. For extra protection and skincare, the BB Creams in eight different tones are water-resistant, non-comedogenic, hypoallergenic with a broad-spectrum sunscreen with SPF 25 UVB/UVA. The colors of this collection complement every skin tone. Eye shadows, cheek and lip stains include peach and rose shades that complement the current spring trend revealed on the latest Pantone colors on the runway and red carpets.
Jane Iredale is the president and founder of Iredale Mineral Cosmetics, a company she founded in 1994 which brought the mineral makeup line to the aesthetic industry. She was the first to supply this industry with a line of makeup that had skincare benefits.
She was inspired to develop a makeup that was good for the skin by her career in the entertainment industry, where she saw actresses and models struggling with the ill-effects of the many kinds of makeup they wore. Her experience in working with women whose careers depended on a clear complexion allowed her to see how skin disorders and sensitivities not only threatened careers but also destroyed self-confidence. Skin Apeel Day Spa shares the same principles of holistic care. Our treatments are performed with the mindset that our clients are not there only for aesthetic reasons, but they are also searching for relaxation and overall well-being.
Jane Iredale Makeup Purely Changes Your Skin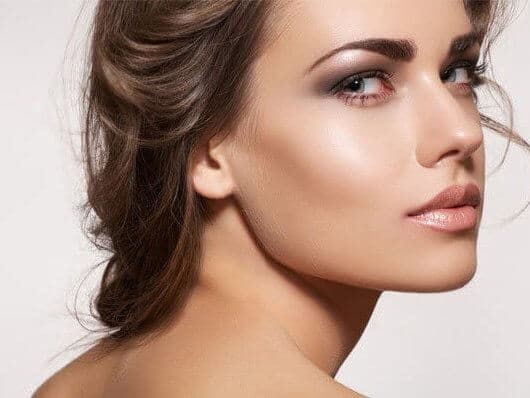 Jane Iredale makeup changes your skin for the better with one radiant application. The purest skin cosmetic is indeed Skin Apeel Day Spa's premier choice. Every woman regardless of age, wants their complexion to naturally glow beautifully. The key to a flawless foundation is the color and ingredients. The palette match must be perfect to showcase your most beautiful you. No one admires the finished look of a painted mask. Jane Iredale makeup delivers beauty and restoration every time. First, find the right product with the help of an experienced artist.
He or she will guide your creative process. Both can be found at Skin Apeel in Boca Raton. The recently awarded holistic spa has its 8000+ loyal clients hooked on this pure magic brand. The spa is nationally recognized for its tailored facials and expert skin consultations. A pure makeover with skin changing perks can be yours in 30 minutes' time. Click beauty applications.
Jane Iredale Gluten-Free is the only mineral Makeup the Skin Apeel endorses.
Investing in regular facials and quality home care isn't enough alone to restore your skin. Think about how foundation wears as our protective layer from morning 'til night. This outer shield must naturally ward off sun, wind, pollution and free-radical exposure.
It should be quality ingredients that you would ingest. Research shows that what's put on the skin goes into the body. None of the bad stuff such as talc (bismuth chloride), petroleum, parabens, fragrance, artificial dyes… can exist. Buying 100% of mineral powders is typically hard to find. A full pure formulation is costly to produce. Added fillers negate the positive skin changing opportunities. Jane Iredale makeup doesn't cut corners at your skin's expense.
The skincare team at Skin Apeel agrees as they advise facial clients to finish with an application send-off. Maybe your struggle is with acne, rosacea, scarring, dryness and or sensitivities/allergies? Viola- as you are going to be happy with this corrective beauty blend. Think of your cosmetics as an extension of skincare. Choose wisely to see a pure difference. Otherwise, you might miss out on the incredible benefits of this brand. Jane Iredale makeup collection can be viewed and tested at Skin Apeel Day Spa. Open 7 days each week.