If you follow the trends of wellness practices, the chances are that you have heard of Reiki energetic balance. It is one of the many recent developments in the wellness space that is fast growing in popularity – thanks to Gwyneth Paltrow's The Goop Lab. Now, that begs the question: what is special about this "Reiki"?
What does the Reiki practice even entail? How does it work? Is it safe? What are the benefits? Most importantly, are there any side effects?
You have come to the right place for answers. Here at Skin Apeel, we help our clients to stay ahead of wellness trends and understand if such trends are safe or otherwise. And as for Reiki, we can tell you that the practice is safe.
That said, let's delve into the details of this article!
What Is Reiki Energetic Balance? Is It Truly A New Practice?
Though Reiki recently gained popularity, it is not an entirely new wellness practice. This wellness approach has been existing since the 1900s among the Japanese. And, it is a form of healing that works by channeling the body's energy from the core to the other body parts. In the end, the act will help improve one's body, mind, and soul.
That description sounds more like massage, eh? Well, Reiki is not a massage. Here, there is no pressure at all. Instead of using pressure, the expert here administers light touches on and off the patient's body. In the process, the body will attain an energy equilibrium. Hence the energetic balance!
In summary, Reiki is a hands-on, natural healing technique that focuses on unlocking the universal energy through a patient's body to restore its balance. That balance is what is referred to as Reiki energetic balance.
But is this universal healing safe?
Is Reiki Safe?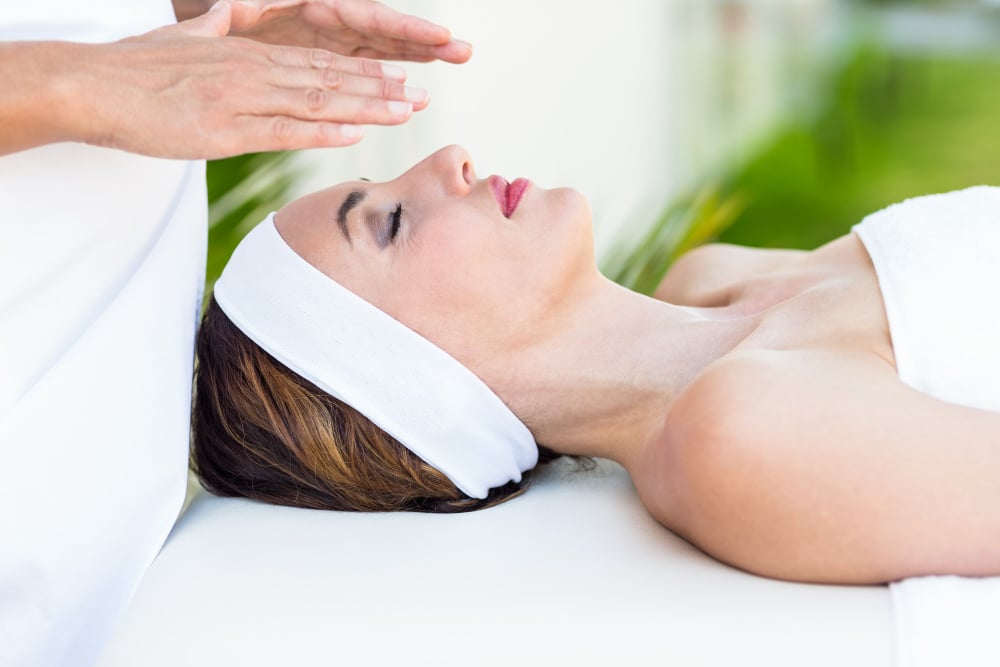 We understand that several backlashes surfaced against "The Goop Lab," where many so-called "experts" claimed that Reiki is dangerous and "utter rubbish." Well, that is not true – let's handle the "utter rubbish" part first.
You see, like all wellness programs, Reiki is not a one-time thing or a quick fix. It is a natural healing process and complementary therapy. And much like other "natural" things, it takes time. But ultimately, this universal healing can help you maintain wholesome health sustainably.
Regarding safety, Reiki is totally safe. And while there have been cases of mild headache, fatigue, and nausea after the therapy, it doesn't last. Besides, not all patients experience such aftereffects.
Now, we have defined what Reiki entails and reassured you of its safety. It is time to discuss the exact ways this wellness practice can help you.
Suggested reading: Understanding The Different Types Of Massages – Which One Is Right For You?
What Are The Benefits Of Attaining Reiki Energetic Balance?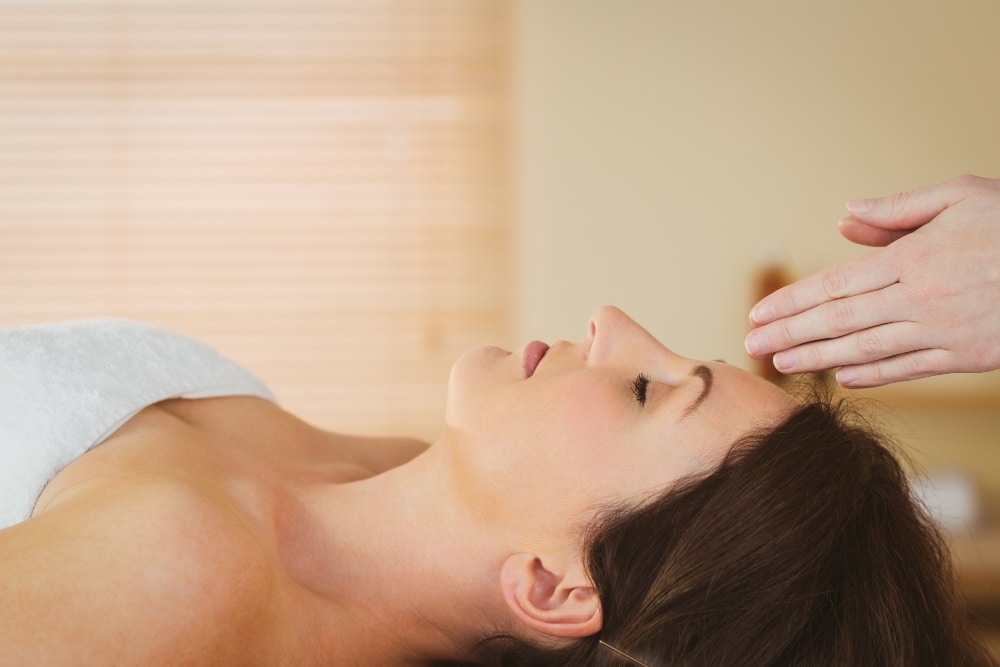 Elimination of Energy Blocks
The primary benefit of Reiki is circulating the energy within your body. But that would be impossible if there was a block in the free flow. So to avoid that, Reiki radiates the energy from the focal points of the body to the other parts with a lesser positive aura.
In that process, your body will open up, eliminate its energy block, and feel relieved. Relief aside, a consistent flow of energy will also help you attain mental, emotional, and physical clarity.
Improved Focus
With a free energy passageway, you'd also be clearing your mind of bad feelings, mood swings, and anxieties. Overall, you will focus on the task at hand and be at your best.
Now, that ability to focus might not mean much at the basics. But when you shift the renewed attention to your business, for example, you'd reap more results. You'll think clearly and create a lucrative idea that would sustain your business for generations.
Business aside, being able to focus helps you to be more aware of your environment and family. That way, you'd enjoy life even better. But before that could happen, you must release yourself to the expertise of the therapist. Let the energy from the Reiki palm flow freely within your system.
Accelerated Natural Self-Healing
When you attain a free energy passageway, the improved "focus" isn't the only benefit that ensues. Your body will also return to its natural state of healing. And if you're wondering how come – well, your bodily systems have a self-healing ability that works when you relax. That is how you've been able to recuperate after a tough day at work just by sleeping.
Now, with Reiki, that natural, self-healing process is heightened. Your systems will recuperate almost thrice of the conventional rate. And the best part is that all the steps are sustainable with no risk.
Beyond relaxation and tension relief, Reiki also helps your immune system. It helps your body to combat unwanted toxins quickly and safely.
Suggested reading: 7 Tips To Get The Most Out From Your Spa Experience In Boca Raton
Better Sleep
It doesn't matter what hours make a sound sleep to you – if you can't fully relax your body and let go of your worries, you wouldn't get much from your sleep. And when that happens, your body systems won't get the recovery process that they deserve.
Fortunately, the scenario is different with Reiki. Even if you can only manage 5 hours of sleep, rest assured that your body system will be well relaxed. Your energy pathways will open and send positivity all over you. In essence, you'd sleep better, heal more, and begin the next day or task with renewed vigor.
Balance & Harmony
The ultimate aim of Reiki is to help you attain balance in your mind, soul, and spirit. It is a wellness practice that focuses on wholeness health. And because of that, all the strategies here are geared toward energy equilibrium.
With Reiki, you'd quell all the negative energy within your body system that might lead to tension and anxiety. More importantly, you will be safe all through the process.
Summary
Reiki is a hands-on wellness practice that focuses on attaining overall wellbeing by harnessing energy levels in the body. Despite being old, it is effective and safe. And if done with the right aid, it can help you excel astronomically in your business and routine life.
So, that's it: the meaning of Reiki energetic balance and why it is a vital process. However, if you need more information on how to get started, check this guide here and follow the prompt.