A NEW Body Contour summer shape can be yours without surgery or diet pills. South Florida's Best Holistic Spa has recently added a favorite to its result-driven therapy menu. If a healthy lifestyle isn't reaching hard to target areas, this power-packed treatment will! Tried and proven, the Canadian born P.R. Cell device unites with UltraSound Therapy. A dynamic body duo will knead, melt and migrate unwanted fat. Looking for a touche lift, this service is calling your name. Never before has a silhouette treatment delivered so much in so little time. Give 90 minutes to Skin Apeel Day Spa to see the first hand change. The beauty of this wellness service is that it's FDA safe so it doesn't harm tissue. Many invasive options generate heat which impacts internal health. The expert R & D team of Skin Apeel took much time to be proud of their fat-busting resolution.
This body contour comprehensive service shapes and tone, from head to toe.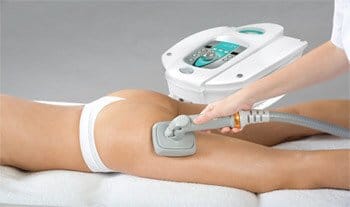 Every-body is different. Is your focus on your thighs and buttocks? How about tummy tightening? Oh, the look of flabby upper arms… this vacuum mad massage machine will conquer all.
So how does it work?
First, with the help of a trained therapist, your goals are identified. Target areas, current lifestyle practices, and realistic expectations. With a quick assessment, you will fit nicely into one of two programs. Let's begin the therapy… Each transformational session starts with lymphatic drainage. This preps the area to be ready and willing to dump toxins.
The body contour process freely circulates lipo toxins. Lymphatic massage is followed by ultrasound. This precise technology liquifies cellulite and congestion.
Now the deep works begin. High-intensity P.R. Cell lifts, kneads and feeds fresh blood to blocked areas.
3 simple steps to shape up today. Upon the first visit, you will see an immediate change. However; keeping and furthering results requires at least ten sessions.
Visits will be scheduled 2- 3 times per week. Home care support is recommended to reach your goal. Nutritional counseling and personal training is strongly advised. A single therapy session lists for $189.
Programs save money per session, ranging between $1690-$1990. Why wait… Shape up today! Contact Skin Apeel Day Spa 561-852-8081/ skinapeel.com to get the skinny on your body contour.