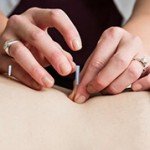 Explore holistic alternative care with our Boca Raton spa specializing in oriental medicine and natural stress relief methods.
Our resident acupuncture physician, Katharine Morse specializes in natural, holistic remedies to relieve stress and anxiety. Homeopathy, aromatherapy, herbal and energetic medicines synergistically and effectively relieve mental and physical stress. Stress management utilizing natural remedies offers long lasting results while reducing the negative overall impact on health and wellness.
Meet Katharine Morse – An accomplished graduate of one of the leading alternative care university's in the United States, Dragon Rises in Gainesville, Florida. Katharine holds a master national certification in Oriental Medicine and a Diplomat in Acupuncture. Although her methodology yields positive healing results for many health conditions, her specialty is stress and anxiety reduction. Natural methods employed by Katharine are specific to the individual based on an extensive oriental diagnosis and clinical evaluation. Lifestyle advice,  tailored techniques,  herbal supplementation and guided imagery combine to provide powerful results.
Living your best requires preventative medicine to enhance longevity and well-being. Please contact our spa concierge 561-852-8081 for more information and to reserve your consultation with Katharine Morse.
What can I expect from Acupuncture?
This wonderfully relaxing treatment utilizes diagnostic techniques designed to assist in targeting specific points to achieve balance and harmony of the electrical energy currents in the body. Its origins can be traced back at least 2000 years, making it one of the oldest and most long-standing health care systems in the world. With this treatment we can address your health concerns. We take a holistic approach to understanding normal function and disease processes and focus as much on the prevention of illness as on the treatment. The insertion of fine, sterile needles into specific points along the body's meridians clear energy blockages and encourage the normal flow of energy through the individual. Additional techniques include: moxibustion, cupping, and massage, in order to re-establish the flow of energy. The World Health Organization (WHO) has complied a list of symptoms and conditions for which therapeutic acupuncture effects are recognized.  A few are: pain, sciatica, sprains, headache, migraines, rheumatoid arthritis, digestive issues, essential hypertension, adverse reactions to radiation or chemotherapy, and women's health issues.
Why Nutritional Counseling?
Nutrition has long been an integral part of Chinese Medical training and is often recognized by those seeking to improve their health as an important tool.   Foods have energetic characteristics. To obtain and maintain optimum health we integrate Chinese Herbal formulas with nutritional counseling and supplement recommendations   Learn traditional therapeutic value of each seasonal bounty. Summer, fall, winter and spring offer specific cuisine to create balance and reduce stress, by providing optimal nourishment for your body. Stress-induced weight gain can be alleviated through nutritional therapy and counseling. Education of alternative meal plans are based on assessment.
Alternative Care Menu
Acupuncture or Toyohari (non needle)
Consultation: $50 (30 minutes)
Initial Treatment: $145 (1 hour & 45 minutes) -extensive oriental diagnosis
with clinical evaluation.
First Follow Up: $120 (90 minutes)
Routine Treatments: $90 (60 minutes)
*For your added benefit and enjoyment, our alternative care services include complimentary Guided Imagery,
Amethyst Biomat and Infrared Lamp heat therapies*
Enhancements
Tui Na: (Chinese Massage) $25-35
Cupping: $35
Gua Sha: $35
Auricular Therapy: (Ear Seeds) $20
Swarovski Crystals Seeds: $40
Herbal Nutritional Counseling
Consultation: $50 (30 minutes)
Initial Session: $145 (1 hour & 45 mins)
First Follow Up: $120 (90 minutes)
Routine Sessions: $90 (60 minutes)
Acupuncture/Nutritional Counseling Packages
*Weekly: 2 visits per week: $140 ($70 per visit- prepaid- post initial visit)
*Monthly: 4 visits per month: $320 ($80 per visit -prepaid- post initial visit)
Supplements – Our objective is to reach your wellness goals through
incorporating appropriate food choices and lifestyle practices. For optimal
healing, we offer supportive herbs, homeopathy and aromatherapy.
Contact our Spa Concierge for Reservations: 561-852-8081
Boca Raton Acupuncture