Plasma Fibroblast tightening is non-invasive facial treatment use to treat sagging skin, wrinkles, dark spots, skin laxity, or aging skin immediately, with no pain and minimal discomfort. This fibroblast skin tightening treatment is an alternative way to improve your skin's appearance if you are not comfortable with laser, surgical procedure, or injection. The estimated normal healing process after the fibroblast treatment is within five to seven days. It helps to heal your acne scars, darker skin tones, wounds, and loose skin.
During the fibroblast procedure, the Fibroblast Specialist will cleanse the skin, apply a topical anesthetic numbing cream to the affected area, and use a pen-like device called a Plasma pen. The Plasma pen never touches the skin, but it will create dots on the targeted areas, known as the small arcs of microcurrents to tighten the skin tissues of a patient.
What To Do Before the Treatment
We strongly advise patients to remove contact lenses, false eyelashes, and extensions, and you should stop using skincare products that contain any of the following:
  Glycolic, Lactic and Salicylic

  Retin-A

  Alpha hydroxy acids
You should avoid doing exercise four weeks before any single treatment, as it will only add up the swelling and inflammation of your skin due to excessive sweating. Also, avoid consuming alcoholic beverages for at least a week as it will make your skin more sensitive to the treatment.
You must not have had any other aesthetic treatments four weeks prior to your fibroblast appointment. This includes (but is not limited to) botox, fillers, peels, lasers, and any other injectable treatments.
How Long Does Plasma Fibroblast Tightening Last?
For your perusal, the effect of this fibroblast skin tightening treatment can be noticeable immediately. However, the total result of Fibroblast plasma skin tightening typically becomes visible after three months. Moreover, this treatment has become popular with women and even men who are longing for improvement or to rejuvenate their skin cost-effectively. 

While Botox only lasts for around 5 to 7 months, the Plasma Fibroblast Tightening treatment can last up to 1 to 3 years. The plasma charge used in this plasma pen skin tightening treatment will help to stimulate collagen production and elastin. These are essential for maintaining your skin's elasticity, texture, and skin firmness.
What Are the Skin Benefits of Fibroblast Tightening Treatment?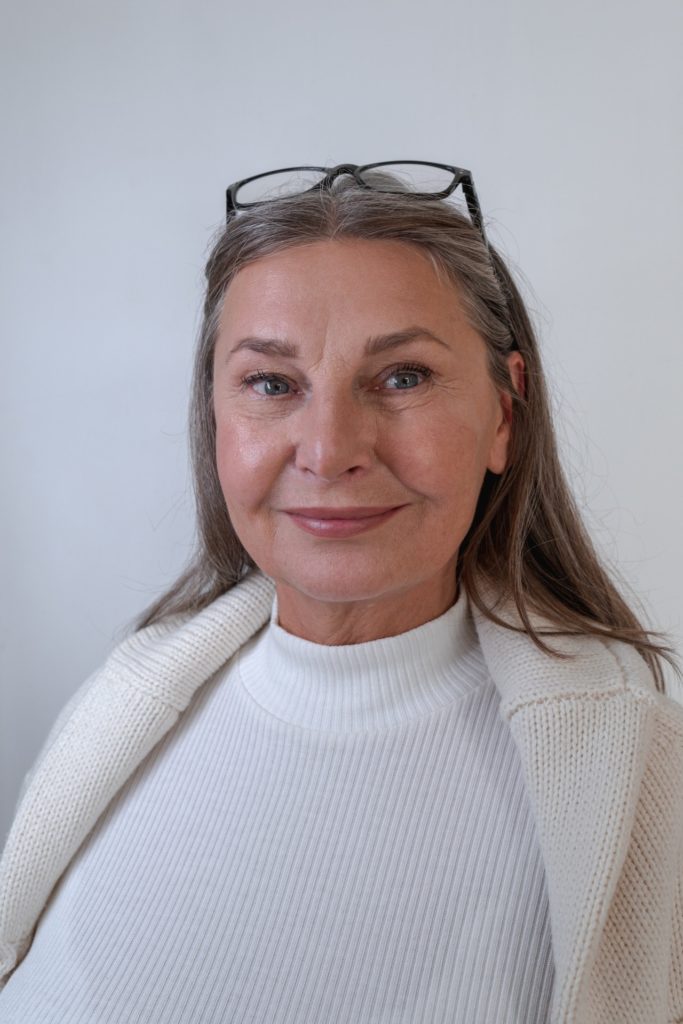 Diverse application -While most people may not know about this, the Plasma Fibroblast Tightening treatment is not only meant to improve the appearance of your face. 
It also targets many areas where you'd like to remove excess skin flaps and stretch marks, such as eyelids around the mouth, neck, and stomach.
The Plasma Fibroblast Tightening Skin tightening treatment can help to improve your skin texture. Since the treatment helps to stimulate the production of collagen and elastin, it can make your skin appear plumper and softer.
Fibroblast treatment can also help to improve pigmentation disorders, such as melasma and sunspots. The plasma charge used in the treatment helps to break down the pigmented cells, resulting in an even skin tone.

The instant result – This treatment is best for clients who'd like to see instant results with minimal recovery time as well as minor discomfort. You can have this treatment during your lunch break or over the weekend, as the session is within 60 to 90 minutes. You can resume your daily activities right away with no side effects.

Get the younger-looking skin you deserve – Childbearing can cause saggy skin and stretch marks that cannot be eradicated through exercising. The same goes for people who have lost a lot of weight.

If you are feeling conscious towards the recent changes in your body, and you want to reclaim the body you've had before, Fibroblast Tightening can help you regain your younger-looking body.
It's a non-invasive treatment, this minimally invasive treatment is ideal for you. With plasma pen fibroblast therapy, there are no needles or scalpels involved. This means that there will be no cuts, scars, or stitches left on your skin.
How Many Treatments Are Required?
This is one of the most common questions we receive over the years of providing this effective aesthetic treatment. However, the ideal number of treatments you should have varies based on the chosen targeted area. 

As a general rule of thumb,  most patients have three to four sessions with an interval of 12 weeks per treatment. For example, if you want to treat your entire face, you will likely need more than one treatment.
The number of treatments also depends on the skin type and condition being treated. For instance, if you want to tighten your saggy neck skin, two sessions may be all you need.
In any case, we always recommend that you consult with our plasma fibroblast specialist to see how many treatments you will need to achieve your desired result.
Are There Any Side Effects?
Although Fibroblast Tightening is a non-invasive aesthetic treatment, there are still pretty minimal side effects of it. If you have chosen to have the fibroblast tightening to your area, there would be slight redness and swelling around it. 

Don't be afraid of those swelling and redness to your eye area; it will disappear three to four days after the treatment.
If your work requires you to have a meeting outside the office and you are pretty exposed to sunlight, expect mild hypopigmentation. As for the initial healing process for the first few days after the treatment, clients are advised to expect skin peeling and crushing on the treated area.
The side effects are pretty tolerable, and they will eventually go away. If you're interested in this aesthetic treatment, contact us today, and we would be happy to help you achieve the flawless skin you always wanted!
Am I a Good Candidate for Plasma Fibroblast Tightening?
To determine if you can have the Plasma Fibroblast Tightening, we have prepared a quick list for you to check.
You are not pregnant.

You must not have diabetes and lymphatic draining issues because it will affect the healing process and period.

You should not have severe acne skin problems.

You must not have a history of hyperpigmentation and sunburn.

If you are willing to remove eyelash extension and contact lenses.

You must have good health; if you have signs of colds and flu, you should reschedule your appointment.

You must not have inflamed skin in your target area to have the Plasma Fibroblast Tightening.
Final Thoughts – Get In Touch
We hope you have enjoyed this article on Ficroblast tightening. If you would like to read some more related articles, you can check out some of the posts below.
Or, if you have further questions about Fibroblast Tightening, you can also get in touch with us here.
Microdermabrasion: What Is It? – Benefits And Everything You Need To Know
Beauty Myths That You Might Be Believing