Boca Raton, FL, is as much a haven for spas as it is one for golf courses and beaches. In fact, almost all the hotels in the city offer spa services ranging from luxury to moderately priced. Besides the hotels, there are several day spas all the way from Highland Beach down to Coral Springs. In this blog we will show you the spa packages in Boca Raton.
As a result of the many spas, Boca Raton is brimming with several spa packages. Ordinarily, that would be a good thing. However, if you are new to the city or the experience, picking the best package for your needs can be confusing. Where would you even start?
That aside, you might even find yourself asking basic questions such as, what spa should you visit in Boca Raton? What services or packages should you acquire?
Good news: this article contains all the answers that you need!
What Spa Should You Visit In Boca Raton?
If you ask us, we'll suggest that you visit only Skin Apeel all day and twice on weekends. Now, you might think we are biased because we own the place. However, the truth is that we are the best day spa in Boca Raton, FL, by miles.
Well, you don't have to believe our words at the base level. Instead, believe our reviews and awards. For seven years now – and consecutively at that -, we have won the best skin treatment award for Boca Raton. Also, we featured on national news media as one of the top day spas in Florida on several occasions. In essence, we're a big deal!
That said, you might still want to explore your options. If that is you, then it is okay. We'd even help you narrow your choice of spas in Boca Raton. Here is how:
Factors To Note When Choosing A Spa
Certification
The first thing to consider when choosing a spa is the expertise of the attendants there. About that, are the aestheticians licensed? Are the so-called specialists certified to perform spa services in the state?
Now, you might argue that certification and license don't testify to the skills of a spa attendant. Well, that is not true. Wellness programs, for example, require technical expertise and can be earned through pieces of training that come with certificates.
Furthermore, certification is proof of safety for you. If your preferred spa is certified, you won't fear injuries or ineffective skin treatment.
Environment
Ordinarily, a certified spa would have a befitting environment – that is one of the requirements. But beyond the standard, the area and location of your spa can be better than just hygienic. You deserve an attractive and lively space that can help you heal or recuperate faster.
Furthermore, the environment around a spa can help you build connections that will help you in your routine life. For example, a luxury space would undoubtedly attract luxury clients. If you patronize such a place, you would likely meet these big shots and upscale your business or career.
Services Offered
The ultimate factor you need to consider when choosing a spa is the services rendered. Beyond the certification, the beautiful and hygienic environment, if your desired aesthetician doesn't offer what you need, it'll all be a miss.
For that reason, ensure you ask your choice spa about their services before you book an appointment. And while expertise might vary from one spa to another, you should still be able to get a total package.
Total package? By that, we mean a range of services that covers skin treatment, massage, and wellness programs.
Also read: 7 Tips To Get The Most Out From Your Spa Experience In Boca Raton
After confirming that a spa can offer you the "total package," still check their reviews. That is the only way you can get value for your money and time.
But if all that process seems too long, visit our day spa then. We meet all the requirements. Plus, as we earlier stated, we are the best in Boca Raton. And about our packages and services, you won't find any as value-packed and affordable all over Boca Raton.
So, to help you choose from our different spa packages, we have explained each of them below. Have a look!
The Spa Packages In Boca Raton Worthy Of Your Time
Time Well Spent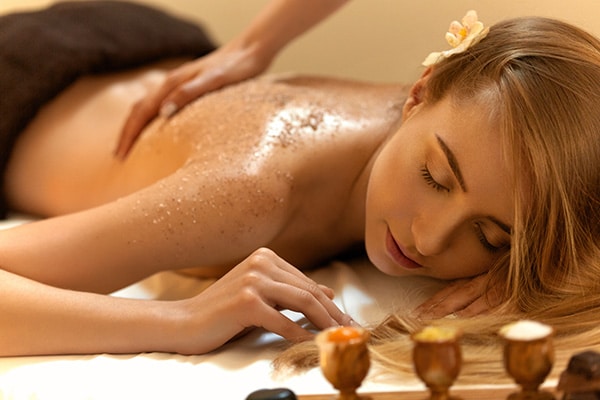 Our Time Well Spent package is the best deal for individuals and families. It is our ultimate spa offering to our visitors – you can think of it as a slice of heaven. So, what particular services can you expect here?
The Time Well Spent package entails body scrub, facials, massage, manicure, and even pedicure. In particular, here are the services to expect:
Decadent Seasonal Pedicure
Enzyme Boost Facial
Organic Aromatherapy Massage
Sugar Crush Body Scrub
Time Well Spent Manicure
The Spa Escape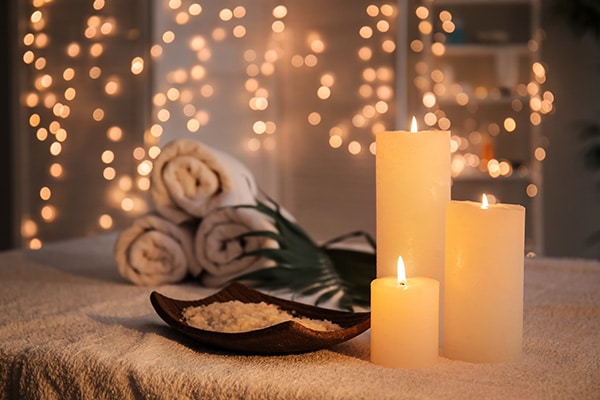 This package is much like our Time Well Spent. The only difference is that Spa Escape is not as encompassing as the former. For example, you won't get facials and manicures here. Nevertheless, the package is the best offering if you want a total immersion to free you from your work routine.
About the immersion, here are the specific services in our Spa Escape package:
Black Lava Shower Gel
Crystal-Free Microdermabrasion
Lavender Fields Massage
Warrior Princess Pedicure
Suggested reading: What Is The Difference Between Hydrodermabrasion And Microdermabrasion?
Stay-cation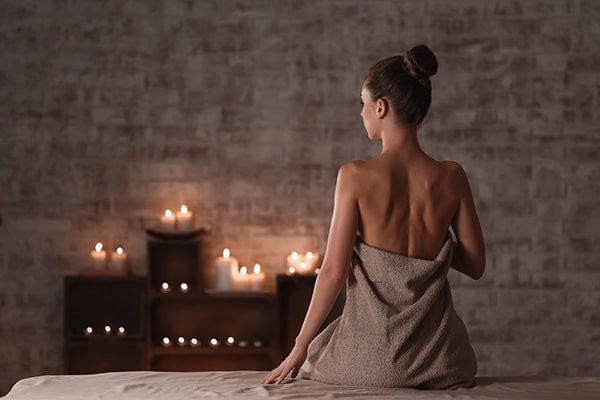 Stay-cation is a miniature of Time Well Spent. We still attend to family spa needs here. The only difference between the two packages is that the former is for families spending vacations at home (here in Boca Raton) or within touching distance.
In simple terms, our Stay-cation package is the best spa for holiday seasons. That said, here are specific services you can expect to get:
Aromatherapy Body Lotion
Oxygen Vitamin C Facial
Signature Artisan Massage
Touch Of Everything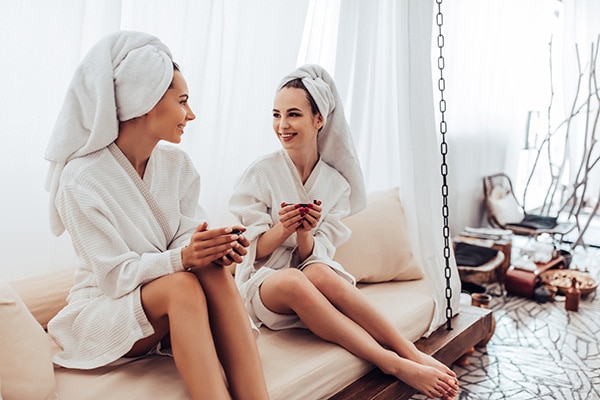 We have had scenarios where our clients can't seem to decide between Time Well Spent and Stay-cation. In such cases, we always advise them to go for Touch Of Everything. Like the name, this package contains a little of our services ranging from skin treatment to wellness activities.
In essence, Touch Of Everything is the best offering, and the alternative to Time Well Spent, for individuals. Here are specific services you expect from this package:
Express Facial
Express Mani & Pedi
Express Massage
Foot Fetish Creme
But what if you don't want any of our carefully designed packages? Well, you can always request a custom spa package and handpick services that interest you. Either way, rest assured that our professionals are up to the task.
So, which one of the two packages would you pick? Our predefined deals or your custom requirement? Reach out to us, and let's help you get started!