How To Best Protect And Care For Your Skin In The Summer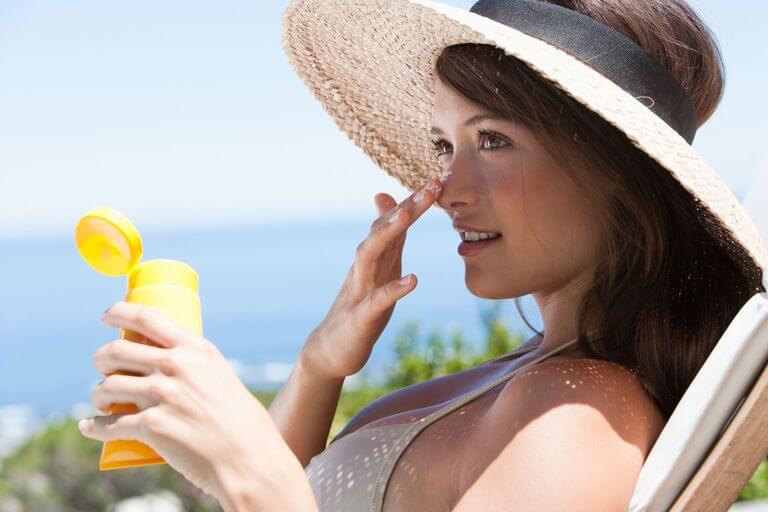 Summer is one season that requires extra skin care no matter where you are, but few seasons compare to the blazing summers we experience here in South Florida. Frizzy hair, sunburns, and oily skin are just some problems people face this time of year.
Stay beautiful by eating right, drinking plenty of water, and wearing loose, cotton clothes. We've compiled these tips to ensure you get the best skin care for summer.
During the summer, you'll want to exfoliate frequently to keep your skin fresh and clean. You might notice your face getting greasy as the warm weather arrives; you can maintain a nice matte texture by keeping your face clean, toned, and prepped with sunscreen. As always, wash your face thoroughly before bed, to avoid locking dirt and other toxins in your pores while you sleep.
1. Prevent Sun Damage
A common misconception is that the sun's rays are harmless on overcast days when the sun is hidden away behind clouds. In fact, the sun can be at its most dangerous on partly cloudy days due to a phenomenon known as the broken-cloud effect. UV rays can redirect through passing clouds and refract into bigger rays at our surface level. That means you should take care to wear sunscreen, especially on partly cloudy days! When lathering on sunscreen, many of us neglect the most sun-sensitive area of skin: our lips! UV rays magnify in reflective substances like tanning and baby oils, so be careful not to wear lipgloss if you expect to spend long hours in the sun. Instead, keep your lips protected and hydrated with SPF 15+ lip balm.
Not only is melon delicious, but it's good for you too! Cantaloupe (in particular) is loaded with antioxidants that deliver a boost of hydration to your skin. This powerful fruit also contains anti-aging properties to keep your skin radiant and glowing.
2. Exfoliate For A Healthy Glow
Brush off the dead cells by exfoliating regularly, but remember to use gentle facial products. They will help keep your skin free of clogged pores and create a better canvas for makeup and tanning lotion application. However, bear in mind that exfoliation reveals new, sensitive skin that could be more prone to burning in the sun. Reserve your exfoliating sessions for the evening, or for days when you aren't heading straight from the shower to the beach.
3. Lather the Sunscreen
Sunscreen is a definite choice when at the beach, but when it comes to running errands, it's easy to forget to apply. Have no fear, we've got tips on the Best Skin Care for Summer to keep your skin radiant no matter where the next few months take you. Protect yourself from UV radiation, both indoors and out. Always seek the shade outdoors, especially between 10 AM and 4 PM. And since UVA penetrates glass, consider adding flat, tinted UV-protective film to your car's side and rear windows as well as to house and business windows. This film blocks up to 99.9 percent of UV radiation and lets in up to 80 percent of visible light.
4. Protect your lips too
Adding a thick layer of face protectant sunscreen to your morning beauty routine is a critical step during the hot and humid summer days in Boca. Look for lotions enhanced with antioxidants for an extra skin-health boost. Don't forget lip care with an SPF of at least 15. And consider lip balm vs. lip gloss for the summer. Balms tend to hydrate lips more and stay on longer.
5. Hydration: The Best Skin Protection for Summer
The best skin care for summer is any routine that involves plenty of hydration. There is nothing more important to maintain a healthy glow during the hottest months of the year. Either drinking water or spritzing water over your face, staying hydrated is the most important beauty tip for the season.