Skin Apeel Day Spa has been noted as one of the leading Boca Raton Pedicure Spas. Our tranquil day spa and boutique offer guests a chance to escape the hustle and bustle of their weekly routine. Upon entering the spa, the melodic aromas whisk you away to a place of peace and serenity. Choosing just one of our highly sought after spa treatments is difficult. We recommend topping off your primary service with one of our specialty pedicures to make the most of your visit and truly treat yourself.
Health Benefits Of Pedicures – Our Three Picks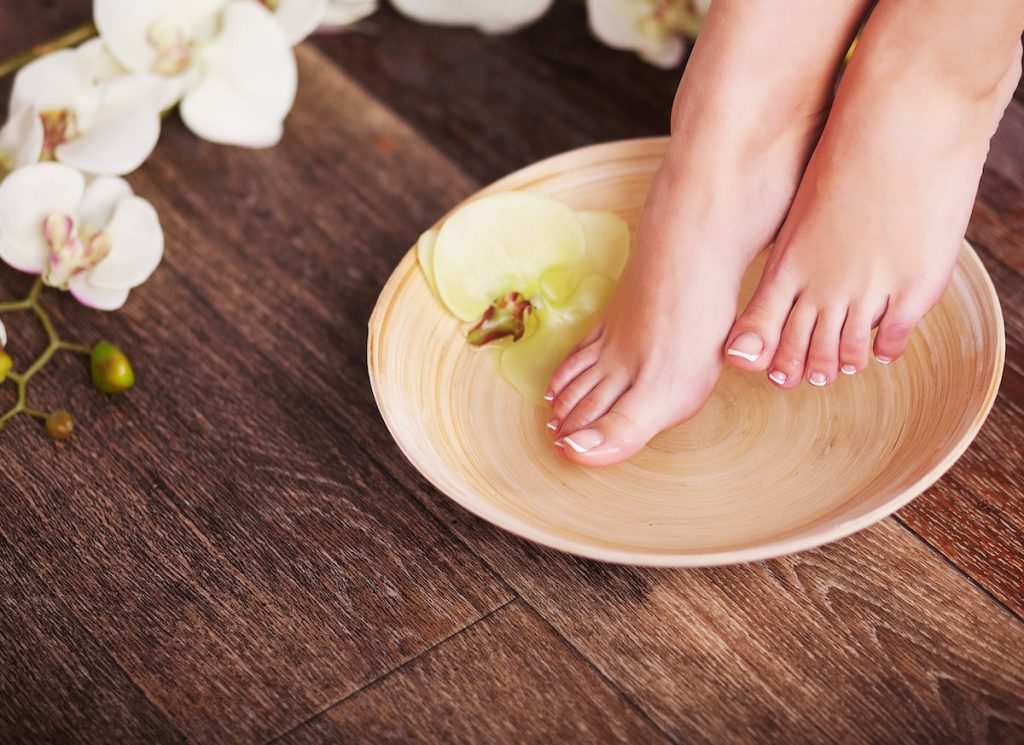 On the sunny beaches of Boca Raton, where the tropical weather makes open-toe shoes a way of life, pedicures certainly rank as a necessary beauty treatment. Bundled with their aesthetic compliments, pedicures serve as the best 45-60 minute mini getaway and deliver huge health benefits. Appearance, skincare and blood flow are all categorized as benefits to receiving regular pedicures and you can experience the ultimate foot treatment at our award-winning Boca Raton pedicure spa.
1. Pedicures prevent dry skin
By exfoliating your feet and removing the dead skin with professional tools pedicures remove dead skin from your feet. Creating a routine practice of this service greatly reduces dry skin and increases the overall health of your feet.
2. Pedicures improve blood flow
It's a well-known fact that drinking a glass of water after receiving a massage flushes toxins out of the body. Did you know that pedicures optimize our body's drainage as well? In our Rescue Me Spring treatment, warm aromatic mixtures are combined with blood and lymph node stimulation in an intense leg massage to help clean toxins from the body.
3. Pedicures help you relax
Besides leaving the spa with brightly colored, well-groomed feet; pedicures are known for being used as a method for relaxation. Studies have shown that prioritizing time to de-stress and to unplug reduces mental and physical tension and serves as a great health benefit. Pedicures are the perfect avenue for relaxation!
At Skin Apeel, our pedicure specialists are skilled in delivering optimal benefits during your treatment. From the perfect blend of aromatics and holistic ingredients to the specialty massage treatments fused into your service, our Boca Raton Pedicure Spa delivers the ultimate pedicure treatments. For booking call 561.852.8051.