How To Care For Oily Skin – Our Five Tips For Oily Skin Care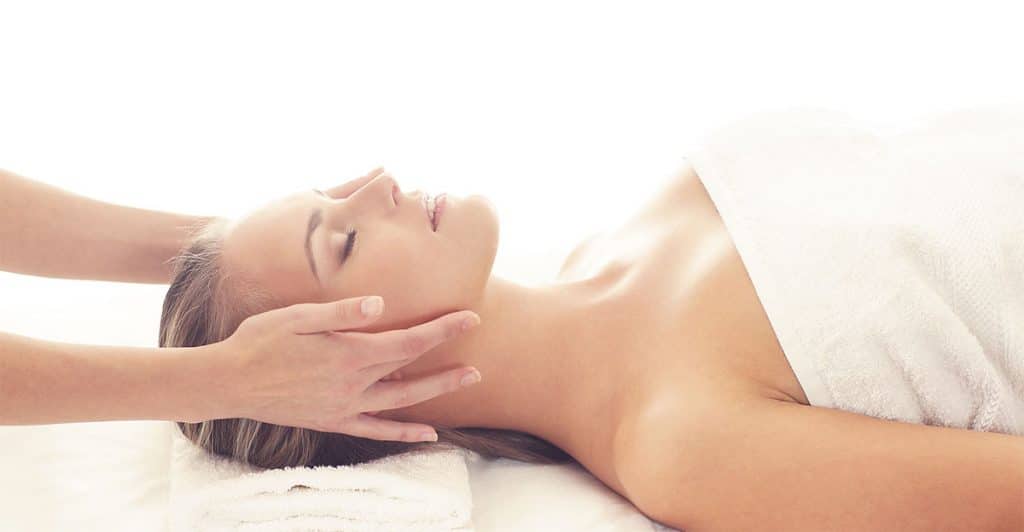 1. Cleanse Regularly
One of the biggest mistakes people makes when establishing skincare for oily skin is to wash it too much. Depleting the skin of its natural oils will stimulate the pores to produce more oil in a never-ending cycle. We still recommend washing every morning and night. The key is to use the appropriate cleanser. Oily skin responds well to Foaming Cleansers. They also tend to last longer since just a small amount works up a nice lather to clean your entire face.
2. Exfoliate Frequently
Exfoliating is a significant step in skin care for oily skin. The turnover of facial cells happens weekly. It naturally sheds the top layer and replaces with new skin. Oily skin benefits mostly from exfoliating at night time. After scrubbing, it is essential to apply a moisturizer. The surface is exposed, and any damaging agent can cause harm. Also, bare pores are more susceptible to treatments. Investing on a good night time cream to moisturize and treat after exfoliating is very beneficial.
3. Treat Your Skin
Along with all the disadvantages of oily skin, one benefit is the fact that it takes longer to show signs of age. The best skin care for oily skin may include anti-aging treatments but most of the time the care is focused on reducing the shine. Skin Apeel Hydro Blast facial is ideal for boosting your routine care. The facial includes Ultrasound powered by purified water, LED Red collagen-producing light and a mega-dose of restorative peptides. It blasts you into a beautiful balance assisting the best skin care for oily skin.
4. Use Moisturizing Agents
If you have oily complexion you are probably very skeptical about using moisturizer. Some contain high dosages of oils that leave your skin glistening. It may sound counterintuitive but applying a layer of the appropriate moisturizer can reduce the shine. It will indicate to your pores that they can stop producing extra oil. The important step is to determine the best product for you. Many external factors influence the choice of moisturizer. A good way to find out your best option is consulting a specialist. At Skin Apeel an initial Balance Facial includes consultation, cleansing, extractions, and mask. At the consultation, you will learn more about skin care for oily skin.
5. Always Use Sunscreen
Living in South Florida, we couldn't forget to mention the importance of sunscreen. No facial care is complete without sunscreen. There are many options on the market right now, and most makeup contains sun protection. Oily complexion tends to suffer from hyperpigmentation, which is worsened by sun exposure. Skin Apeel offers the Organic Enzyme Facial with corrective effects on dark spots and blemishes. Organic kojic acid combined with proprietary enzymes focuses on delivering immediate lightening and brightening results.
Overall the important part of finding the best skincare for oily skin it is to make it a routine, a daily habit. Home care along with professional treatments will make you look as young as you feel.
What Is The Best Skincare Routine For Oily Skin?
Living in Florida, humidity is one of our top oil-inducing skin woes. Between the Florida heat and humidity, it's no wonder many of us are left to fight slick, greasy-looking skin. You don't have to suffer through this battle! At Skin Apeel Day Spa in Boca Raton, we know exactly how you feel and deal with oily skin on a daily basis. We've developed our own Skincare Routine for Oily Skin to fight oil and keep your skin looking powdery and fresh all day. Here are our skin care secrets.
1. Wash And Clean
Begin your skincare routine at the start: with a good ole' fashion washing. Keeping clean cleansed of dead skin cells and excess oil is crucial for revealing radiant skin. The trick here though is not stripping your skin of all oils. The trick here is to balance your skin's natural oils. Strip away too much oil and it will lead to dry skin which your body will then compensate by producing – you guessed it – more oil. Using a cleanser specifically marked for oily skin will strip away the excess without ridding it of what's necessary.
2. Tone
Just like your daily gym regimen, your best skincare routine involves keeping everything toned. A good toner balances skin to fight excess oil production, close pores and fight acne. It also works by balancing your skin's pH levels and adds an extra layer of protection against impurities keeping skin refreshed throughout the day. Apply toner with a cotton pad or mist on skin with a spray bottle.
3. Moisturize & Prime
Once oily skin has been refreshed, keep it hydrated with a light moisturizer or serum. Moisturizers specifically made for oily skin locks in hydration without adding grease to keep skin balanced throughout the day. Once the moisturizer is absorbed, dab a mattifying primer into skin before applying make-up to set it in place and keep skin looking fresh throughout the day.
4. Apply Oil-Fighting Facial
Round out your best skincare routine with regular facials to soothe your skin and resolve oily issues. Our Balance Facial is one of our most popular facials at Skin Apeel Day Spa that cleans and prepares the skin for further examination. Your aesthetician will then be able to treat oily skin with a customized facial treatment tailored specifically to your skin's oily needs.
Have you tried the Skin Apeel Day Spa Best Skin Care Routine for Oily Skin? Talk to our professional aestheticians to direct you towards which Skin Apeel Day Spa products will work best for you.