Acne is a problem that affects most people at one stage of life or another. Although it is most commonly associated with the teenage years, many adults experience acne breakouts well through adulthood, too.  Luckily, there are some facials that help acne by reducing the severity, frequency, and appearance of breakouts.
What Is The Real Cause of Acne?
There are plenty of theories and old wives' tales about the origins of acne breakouts. Some people blame certain foods, like chocolate and deep-fried goodies. The truth is that Propionibacterium acnes (p. acnes) bacterium causes the condition. Of course, other factors can bring on an acne breakout, such as stress, pore-clogging from excess oil or makeup, and inflammatory conditions.
The scourge of acne can take a toll on your self-confidence. Active blemishes are bad enough, but resulting scars can last for months, decades or even a lifetime. Modern science has brought some breakthroughs in the treatment of acne, giving hope to those who suffer from weekly or monthly breakouts. While there's still no one-formula-fits-all solution to cure acne, there are some very useful facials you should know about if you're looking to solve your acne problem.
Popular Facials That Help Acne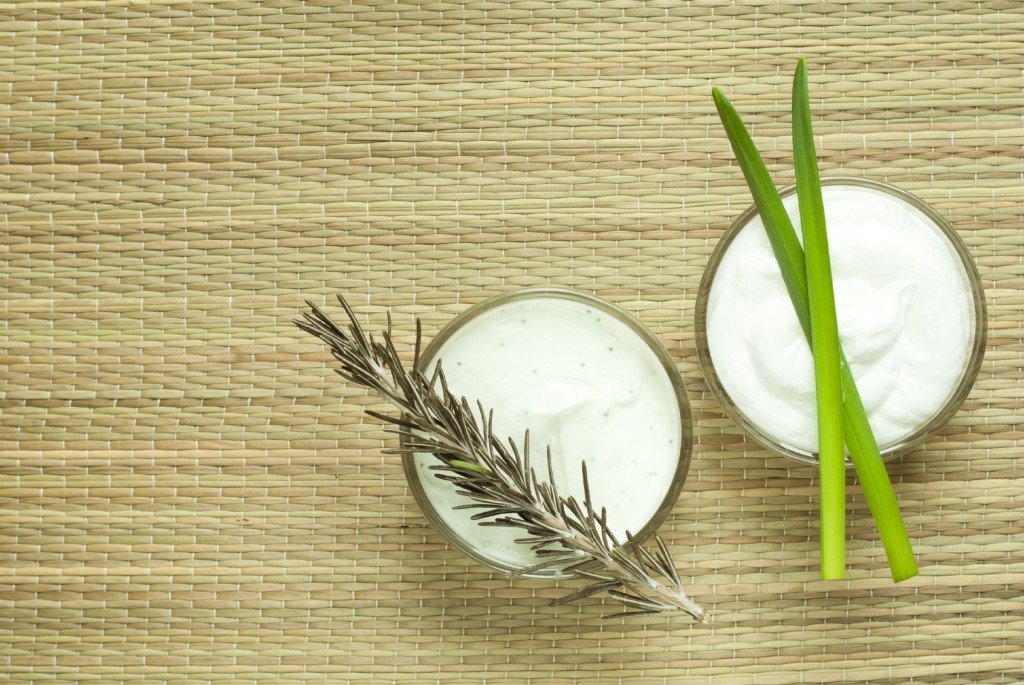 Some ingredients, when utilized in facials, help acne by reducing redness, clearing pores, and even killing the bacteria that causes acne. The best facials that help acne are those that do not irritate the skin but soothe and heal it.
Blue Light Therapy
A relatively recent trend in acne treatment is the use of blue light therapy facials. The FDA approved blue light therapy for the treatment of various medical conditions for decades. There are no side effects of blue light treatment for acne. In fact, studies have proven that blue light treatment is gentle enough for use on newborn babies to treat jaundice.
Blue light therapy destroys a multitude of different strains of bacteria, including p. acnes. The antimicrobial power of the blue light (aBL) spectrum even kills two common strains of MRSA, the so-called "superbug" that has been resistant to traditional antibiotic medications.
Hand-held LED (light-emitting diode) units are the usual means of applying blue light to the skin in blue light facials. However, there are also face-shaped masks lined with blue light LEDs used for this purpose. The light is applied for up to 20 minutes in a wavelength of between 405-420 nanometers. For best results, the treatment is usually given twice weekly for four weeks. One study performed using blue light therapy showed an impressive reduction in acne spots of up to 70%.
Acne Facials Containing Salicylic Acid
Salicylic acid is a beta-hydroxy acid (BHA). It is oil-solvent and can loosen and remove the greasy sebum that clogs pores. Salicylic acid also has keratolytic properties that encourage the shedding of the outermost layer of the skin.
The shedding activity opens obstructed pores and permits the salicylic acid to eliminate microscopic organisms. Given this property, facials with salicylic acid can be valuable for a considerable number of skin issues. Salicylic acid also treats warts, dandruff, and psoriasis with excellent results.
Those with sensitive skin have found salicylic acid to be a better option than commonly-used benzoyl peroxide, which can be overly drying and irritating. With similar properties to aspirin, salicylic acid has some skin-soothing abilities, as well.
Alternative Micro-Needling Facials That Help Acne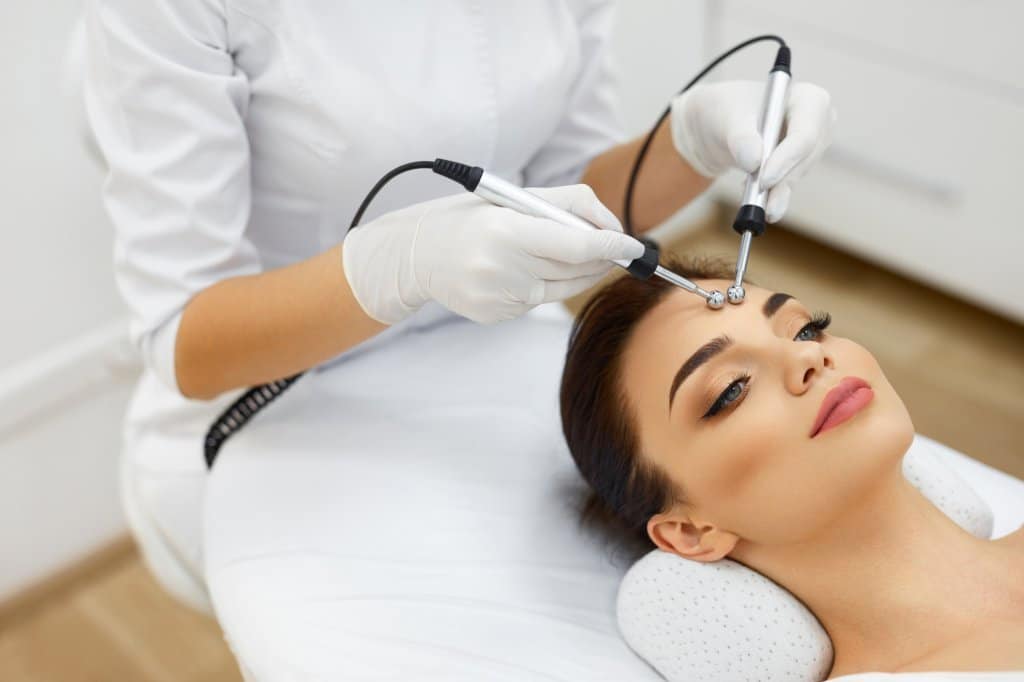 Micro-needling is a slightly invasive technique that has become popular in the treatment of acne, scars, and wrinkles. Tiny needles on a roller make perforations in the top layer of the skin, boosting collagen production and allowing topical creams and lotions to be more effective.
Alternative micro-needling is a holistic method with the same effects as traditional micro-needling but without the invasive nature.
A blast of oxygen seals the treatment results following the alternative micro-needling procedure. The freshening nature of the alternative micro-needling treatment not only helps with acne but also leaves skin looking more youthful.
Microdermabrasion for Acne Treatment
Microdermabrasion is a two-stage skincare treatment with many benefits. The process is performed using equipment that has either a diamond-tipped wand or a crystal "sand-blasting" type of mechanism, as well as a suction feature that is like a vacuum cleaner for the pores. The abrasiveness of the process exfoliates the skin's surface. The suction then removes dead skin cells, bacteria, and oils for a deep cleaning effect.
Microdermabrasion smoothes the skin surface, reduces scarring, and improves the look of fine lines and wrinkles. It can even promote the development of collagen and elastin fibers for stronger, more youthful-looking skin.
Which Acne Facial Treatment is Right for You?
The skincare experts at Skin Apeel Day Spa can help you choose the acne facial that is perfect for your skin type. They offer a wide array of advanced facials that help acne to ensure the best results for your individual needs, whether you suffer from current acne breakouts or post-breakout scarring. Call today at  (561) 852-8081 or stop by to learn about Skin Apeel Day Spa's holistic approach to health, wellness, and beauty.