Heal Relationships With Couples Spa Days!
In a world where your relationship has as good of a chance at divorce as it does survival, you need all the help you can get. There are several ways that people try to keep their relationships from failing. While some turn to marriage counselors, others renew their vows. One often-overlooked option is to look into couples spas. Find out why you should consider going to a couples spa with your partner.
How can couples spa day help your relationship?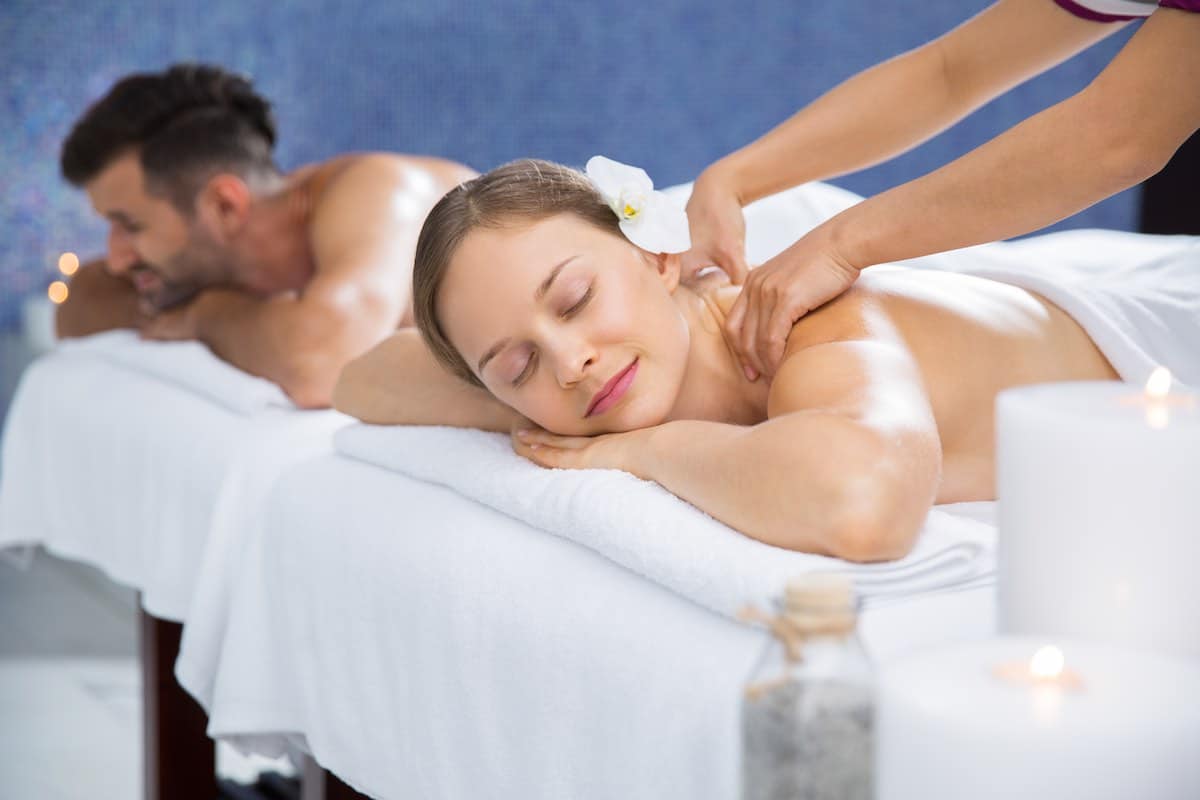 Going to a couples spa can strengthen any relationship. Because couples spas focus on you and your partner, the experience is a unique one. Unlike an individual spa treatment, a couples treatment is designed to strengthen the bond between you and your partner. Instead of getting lost in your own head, you can get lost with your partner.
When you and your partner argue, your stress levels rise. To alleviate your stress, you can go to a couples spa. In addition to strengthening your bond, a couples treatment can calm you down. You might find it easier to communicate when you and your partner are serene and happy.
Couples spas are all about pampering. They also tend to be quite romantic. After a day of pampering and romance, you and your partner might rekindle your own romance. Doing so could give your relationship the spark that it needed to survive.
If you have doubts about going to a couples spa, there is one thing that you should know. There's no way that the experience can hurt your relationship. Although it might not be enough to save the relationship, it can't make things worse. The only effect that it will have is to calm you and your partner.
How do couples spa massages work?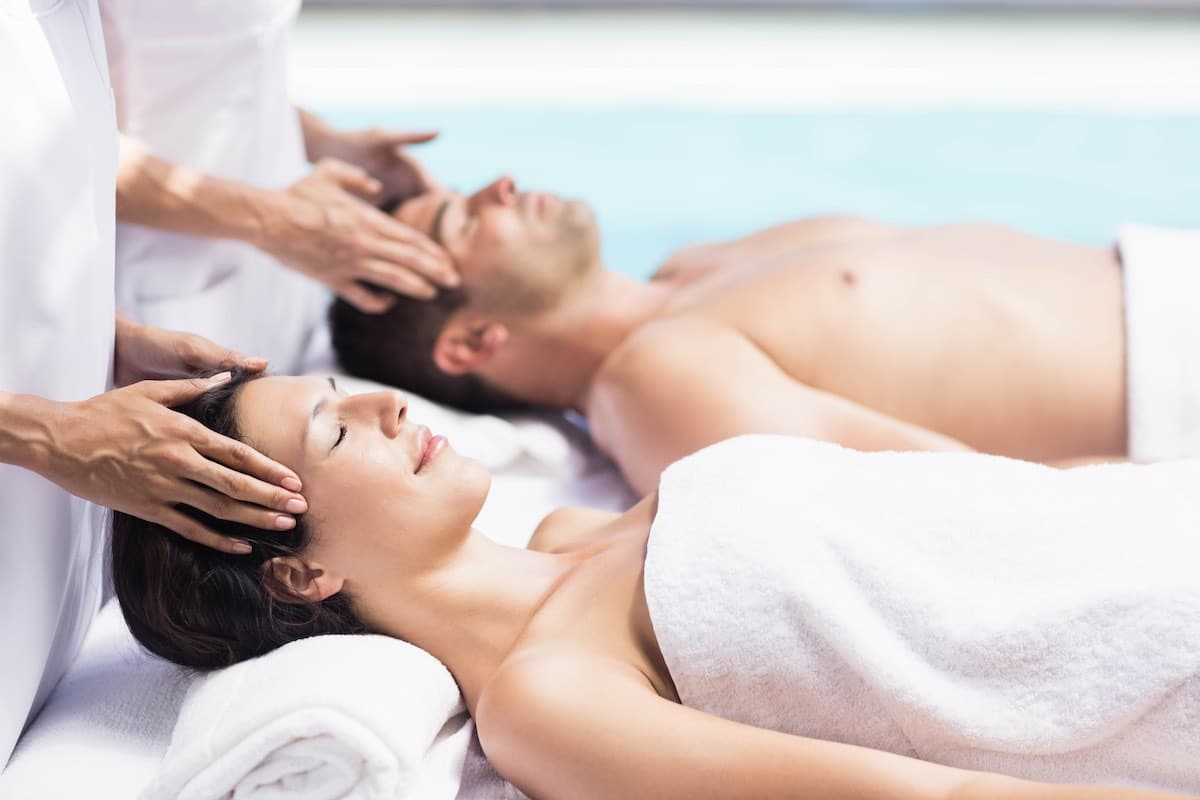 Many people hesitate to go to couples spas because they don't understand how it works. Usually, a couples spa offers a couples massage. During the massage, you and your partner lay side by side. While one masseuse works on you, other works on your partner. At most spas, the experience is very romantic. They may have flowers in the room and use candles to set the mood. Often, the music has a romantic feel to it.
Every spa offers a unique experience. In some spas, there is more to offer than just a massage. You and your partner might bathe together or lounge in front of a fireplace.
Why should men embrace couples spa days?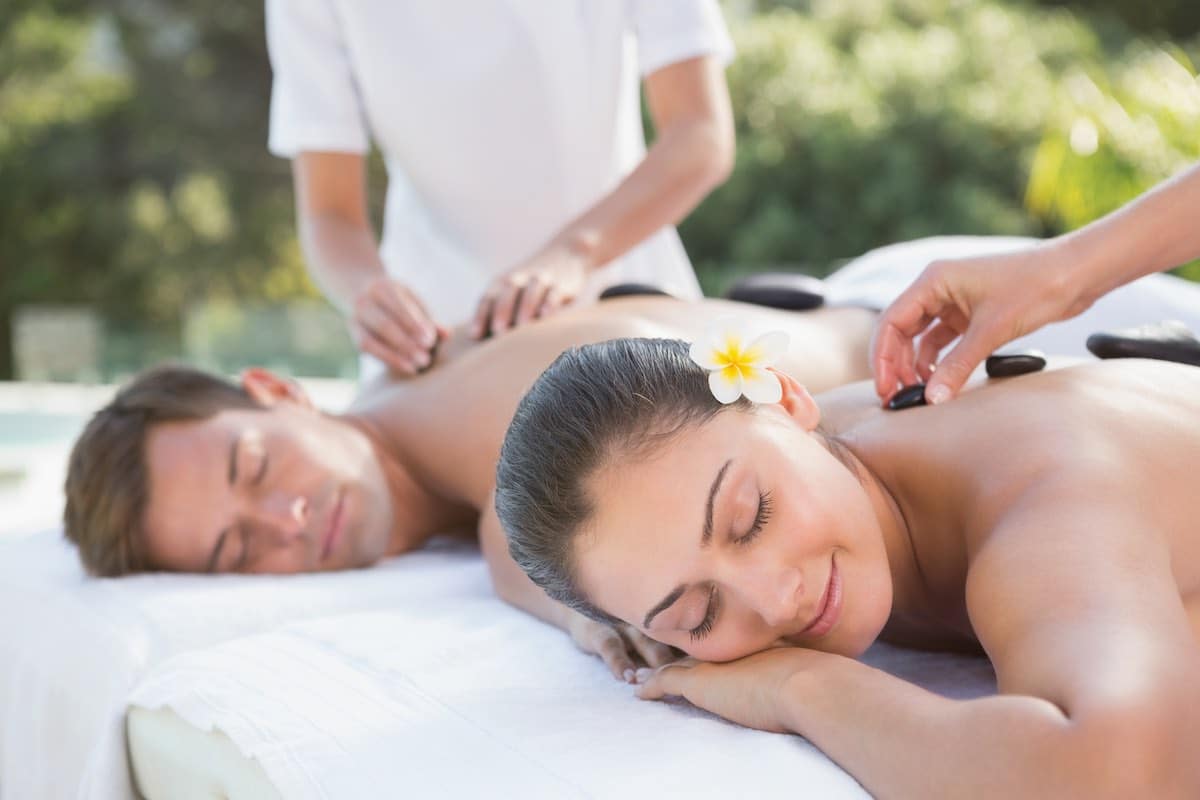 Although women are usually open to the idea of going to a spa, men tend to fight it. Some men feel that spas are feminine and only for women. However, that's far from the truth. There are many reasons that men should embrace couples spas. If your partner fights the idea of going to the spa, then you should explain all of the reasons that he should try it.
1. It's not feminine
There's nothing girly about relaxing. While many men think that a spa is all about getting your nails painted, that's far from the truth. Although you can opt for a manicure and pedicure at the spa, there are many treatments from which you can choose. Most of the treatments focus on relieving your tension.
Today, more men than ever are going to spas. Although they might not speak openly about it, many of your male coworkers and friends might frequent spas. In fact, men are so common at spas that they now have spas dedicated only to men. The spa is for everyone.
2. It strengthens your relationship
If there's one thing that convinces your partner to go to to a couples spa treatment, it should be your relationship. When you and your partner go to a couples spa treatment, your relationship grows stronger. First and foremost, the relaxation of the spa treatment could calm you and your partner. When you both have calm and level heads, you can speak about your troubles.
Secondly, the experience is a bonding one. During the treatment, you and your partner can forge a stronger bond. This makes for a better relationship and can help you overcome problems.
3. There are many treatments to choose from
When you go to a spa, you don't need to stick to one type of treatment. While you might be terrified of having a facial, there are other options. You and your partner could participate in a couples massage or something in the lines of.
4. Your partner might like your new look
If you choose to get a manicure or pedicure at the spa, your partner might fall in love with you all over again. Most women find a man with well-manicured nails attractive. Likewise, a facial could leave you looking younger and healthier than before. A spa treatment could make you look more attractive. And that's always a good thing. If you're looking for a little more spark in your relationship, a couples spa day could do the trick.

Latest posts by Kimberley Knapp
(see all)