At Skin Apeel, we're dedicated to clearing the mind and restoring the balance between mind and body, empowering clientele with the serenity and inner peace that comes from our Boca Raton Massage practice. Sciatic pain is a common lower back ailment that can be relieved with massage therapy. Skilled in a variety of therapeutic and healing massage, our wellness professionals deliver exclusive attention to rebalance the body away from this pain and into a state of well-being. We use organic natural oils to ease tense muscles and quiet the mind into a completely restorative state.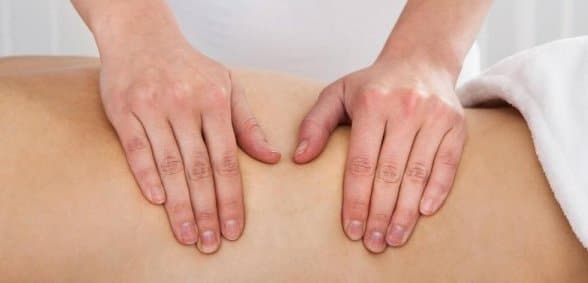 Boca Raton Massage Therapy
Sciatic Pain is a series of painful symptoms that may be caused by a general irritation or compression of one of the five spinal nerve roots. These nerve roots each give rise to the sciatic nerve which will become irritated when compressed. Symptoms of sciatica include:
Lower back pain
Glute or leg pain
Weakness or numbness in the leg or foot
Pain that worsens when sitting
"Pins and needles" feeling in the leg, foot or glute
Symptoms are typically only felt on one side of the body and generally centralized toward the lower back.
Before we talk about how Boca Raton Massage therapy can help your sciatica, let's get one thing clear first: sciatica is a symptom, NOT a diagnosis. For diagnosis, it's best to visit a certified chiropractor. Rather, sciatica is a set of symptoms irritating the root of the nerve, which is what massage therapy will work to relieve.
Sciatica is a relatively common form of back and leg pain, but this doesn't mean you have to live with these painful symptoms. Treatment for sciatica often differs dependant upon the level of pain and its underlying causes. The goal of massage therapy is to promote healing through increased circulation of the body's natural flow. A massage therapist will work all the muscles supporting the lower back surrounding the sciatic nerve.
Surrounded by a calming environment of candlelight, aromatherapy and soothing sounds, your Boca Raton Massage therapist will customize your treatment to align with your needs. Your therapist will orchestrate your senses to relax and rejuvenate physically, emotionally and spiritually for balance.
The Boca Raton Massage professionals at Skin Apeel invite you to experience our healing arts and reserve your restorative treatment now.