If all you use for your skin is a bar of soap and water, then it is time to step up. Your entire body deserves the same special treatment that you give your face. Using a body scrub would help you care for and pamper your skin properly. If you've been yearning for a smooth, healthy, and soft skin texture, getting a nourish body scrub would help you get the skin of your dreams.
First, you must understand what a body scrub is.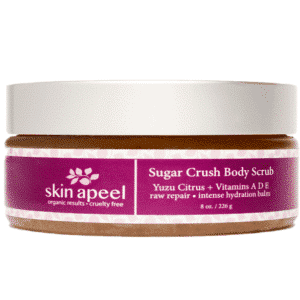 What Is A Body Scrub?
A body scrub, like all exfoliants, get rids dead skin cells to your body. It mostly comes in a thick mixture that serves as a major way of treating the skin. Most of these exfoliating particles are usually a mixture of sugar and salt. Body scrubs have evolved to be either oil-based, powered, or water-based. With a fine body scrub, your skin would look polished without being abrasive.
Various types of body scrubs are different based on the function they perform on the skin. The sugar scrub body scrub is suitable for those with sensitive dry skin who are naturally prone to acne while the salt scrub is best for removing rough skin on the body, it is mostly suitable for the feet and elbow areas.
However, salt and sugar scrubs on the other hand offer both hydration and smoothness of the skin. There are also other types of scrubs such as coffee and herbal that work based on the skin type.
Benefits Of A Body Scrub
Are you still skeptical about using a body scrub? You have nothing to worry about because it is highly beneficial. There are various things that you stand to gain by using a nourish body scrub. They include:
Removes Dead Skin Cells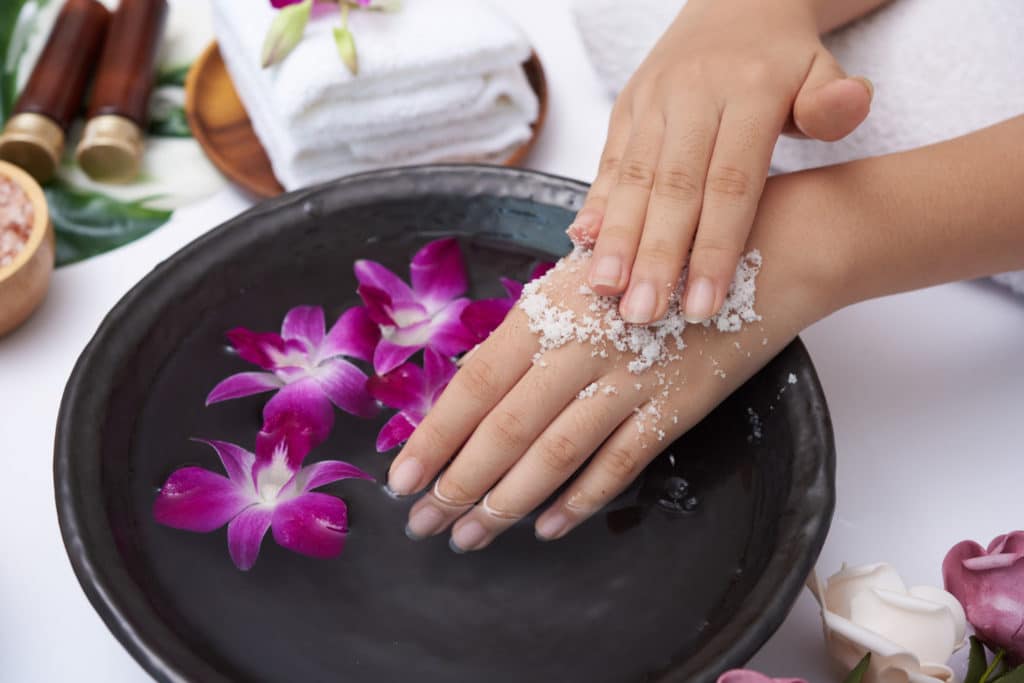 There are dead skin cells that remain on the surface level, using a good body scrub would help you remove them. When these dead skin cells remove, body scrubs help you to reveal healthier, softer, and more attractive skin that is lying beneath the surface.
Unlike other skincare products, a body scrub moves beyond the surface level by helping you clean off the dust and dirt that is on your skin. A body scrub works through the rough skin layer to bring out the baby's soft skin underneath. If you want to feel young again, a body scrub would help you achieve that.
Aids Skin Hydration
As body scrubs help in exfoliating the skin, they also help in opening clogged skin pores. This makes your skin more receptive and sensitive to whatever you apply to it. Body scrubs ensure that the effort that you are putting into making your skin look great is easily noticeable.
This skin hydration also has moisturizing benefits. When you apply a moisturizer to your skin, it penetrates the skin deeply and makes sure your skin is properly hydrated. Now you can do away with dry lifeless skin by using the perfect body scrub meant for your skin.
Clears Body Bumps
Many parts of the body produce sebum oil which body scrubbing helps you to get rid of. When your skin pores are clean, your chances of having body bumps reduce and if you have any, it would help you in clearing them off.
Ingrown hair is a major cause of bumps that a good body scrub can help you keep under control. This is why it is best to use the body scrub before shaving your body parts to avoid getting bumps in your body.
Improves Confidence
Body scrubbing reduces your chances of having skin issues like acne. When your skin is not looking good, it affects your confidence and the way you carry yourself. Ultimately, it can make you feel ugly especially when people are pointing it out.
We understand your pain. That is why we recommend body scrubs for you. Body scrubs remove dead skin cells, impurities, and rough-looking skin by replacing it with a smoother one. It helps in dealing with skin discoloration and other similar blemishes that affect the skin. Body scrubs help in boosting your confidence, especially about your appearance.
Rejuvenates Skin
As you constantly apply body scrubs on your skin, it begins to come alive. Exfoliating peels off the epidermis and gives the skin underneath enough nutrients to properly rejuvenate. This way, a softer skin makes its way to the fore.
It is also a great way to massage the skin which helps you relax and release bodily tension. Body scrubs have a calming effect on the individual both physically and mentally. With its mesmerizing fragrance, body scrubs can help you lift your mood and keep you refreshed. If you want to enjoy beautiful skin alongside rest for your soul, body scrubs offer this and more.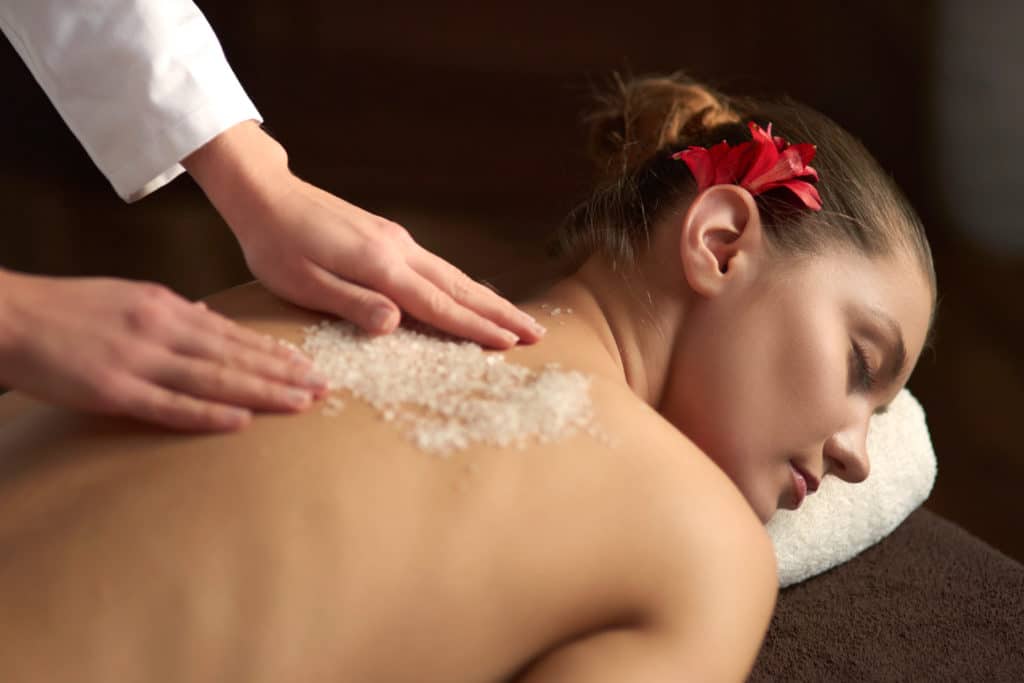 How To Use A Body Scrub
A body scrub would be useless for you if you never figure out how to use it properly. Seeing that you would be using the body scrub about twice a week, it is only necessary for you to know the proper steps. Here's how to do it:
Use lukewarm water to rinse your face
Put some of the nourish body scrub on your hand
Rub it gently on your face in circular motions. You can use an exfoliating glove or just your hand.
Make sure to scrub your face gently for about 30 seconds
Rinse your skin thoroughly by using lukewarm water
Use your body oil while your skin is still moist
Pat your skin till it is dry
Apply a moisturizer
In A Nutshell
A body scrub would help you rejuvenate your skin, clear blemishes, prevent bumps and make moisturizers work better for your body. Also, it would help you improve the way you feel about yourself when your skin is glowing and appealing. Now, you don't have to face the embarrassment of skin problems because of body scrub.
Just purchase the body scrub that suits your skin from a respectable brand, like Skinapeel, which is known in the skincare business. Check out the reviews by other customers before you make your purchase and ensure that your pick is of good quality.