Did a friend recommend an eye gel to you for your wrinkled and puffy eyes? Now, you wonder how a gel would help your eyes. What exactly does it do? Is it different from an eye cream? More importantly, which product can you trust? And, how can you use such a product correctly to get results?
This article aims to answer all your inquiries!
What Is An Eye Gel?
An eye gel is a thin-textured treatment that relieves the eyes of puffiness and wrinkles. It contains skin-friendly antioxidants and anti-aging ingredients that improve the conditions of the skin around the eyes.
And ultimately, an eye gel helps restore your eyes and the skin around them to their fresh and natural state. But it can be confusing – how so?
Eye creams do the same thing as Skin Apeel refresh eye gel; they protect the eyes and the surrounding skin. So, which one is better? In particular, which one is right for you? Or are they the same thing?
Is Eye Gel Different From Eye Cream?
Short answer: Yes!
Skin Apeel Refresh Eye Gel is the opposite of eye creams. They both feel different in texture; the former is thin and somewhat silky, while the latter is thick and heavy.
For that reason, creams are more effective for dry skins since their richness can make up for the insufficient oil. On the other hand, the Skin Apeel eye refresh gel is perfect for oily skins, they are light and won't add unnecessary fats to your face.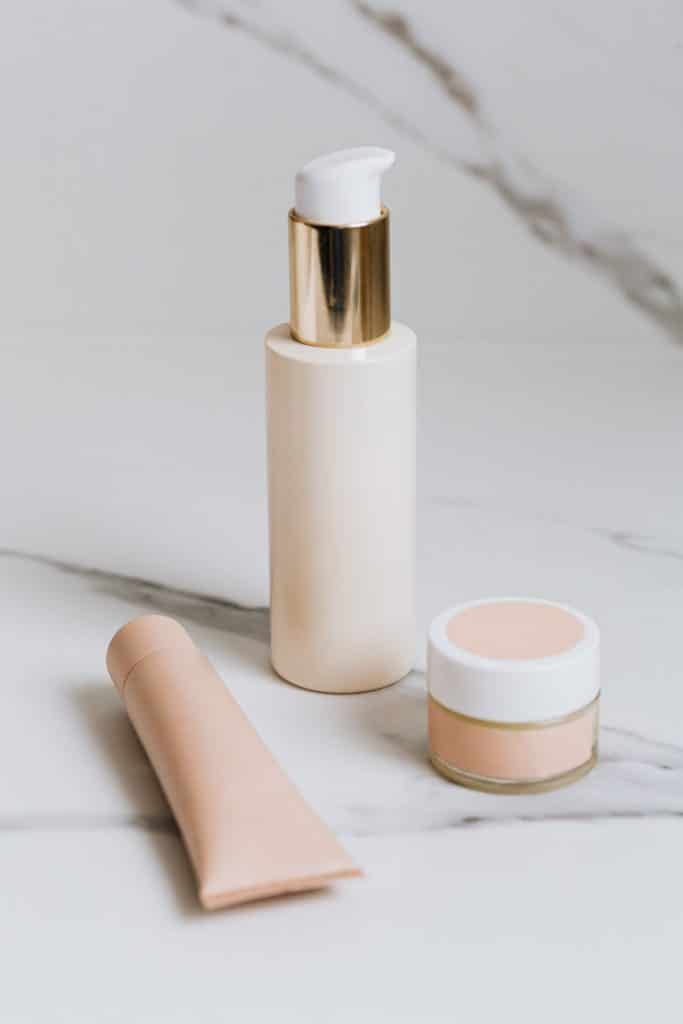 Besides texture, Skin Apeel eye refresh gel is effective for morning use, while creams are best at night. About that, eye gel can coexist with your makeup for work and your events. Unfortunately, creams can't – they are already heavy and might disrupt your beauty aims. Particularly, creams diminish the impact of your eyeliners and roughen concealers into lines.
Nonetheless, there is no better or best between the two treatments, they both fulfill the same purpose but take different approaches. At Skin Apeel, we advise our clients to use the two. But if you insist on buying only one for a start, then stick to eye gel – since they can work with morning routines. And by the way, you can use them in the evening too!
That said, we understand that you are curious as to how eye gel and creams work. Well, they work the same way – and we have explained it below.
How Do Eye Gels Work?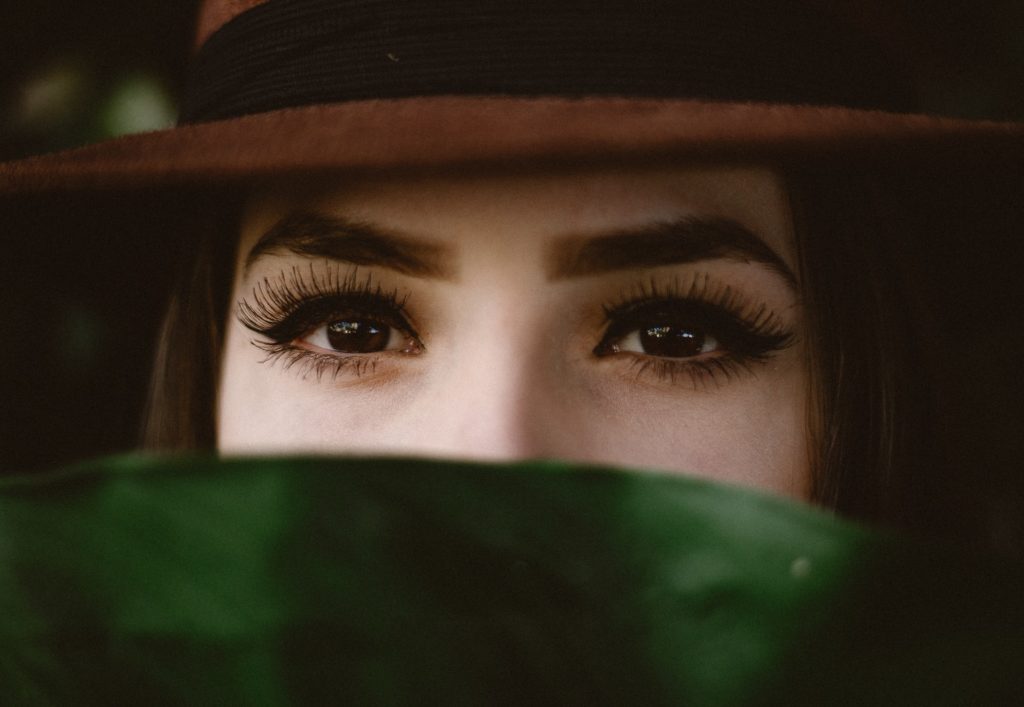 By nature, the skin around the eyes does not have oil glands, and that's why they are prone to wrinkles. That deficiency is what eye gel manages, they are the makeshift moisture source for your eye area. They contain ingredients (chiefly glycerin) that constantly draw water to your skin.
And mind you, eye gel doesn't just draw water to the skin but also retain it. They contain ingredients (collectively known as occlusives) that form lipid layers on the skin. With those layers, the eyes and the surrounding skin will get enough moisture to cope with their lack of natural oil glands.
In addition to glycerin and occlusives, eye gel also contains collagen-producing components. With those, they help you reduce the effect of aging by providing elasticity. And ultimately, the feel and look around your eyes will become smooth and refreshing.
However, you must invest in the right product to get desired results. And that's not all; you should use your eye gel the right way too. The following tips will guide you!
Getting Results From Your Eye Gel In 7 Simple Steps
Start With The Right Product
The first step to getting results from an eye gel is investing in the right one. Be careful to choose a trusted brand and a relatively easy-to-use product.
In that case, we will recommend our Skin Apeel Eye Refresh Gel; it replenishes the skin with its lightweight aloe vera formulae. Plus, it is the perfect size with its easy-to-grab edges.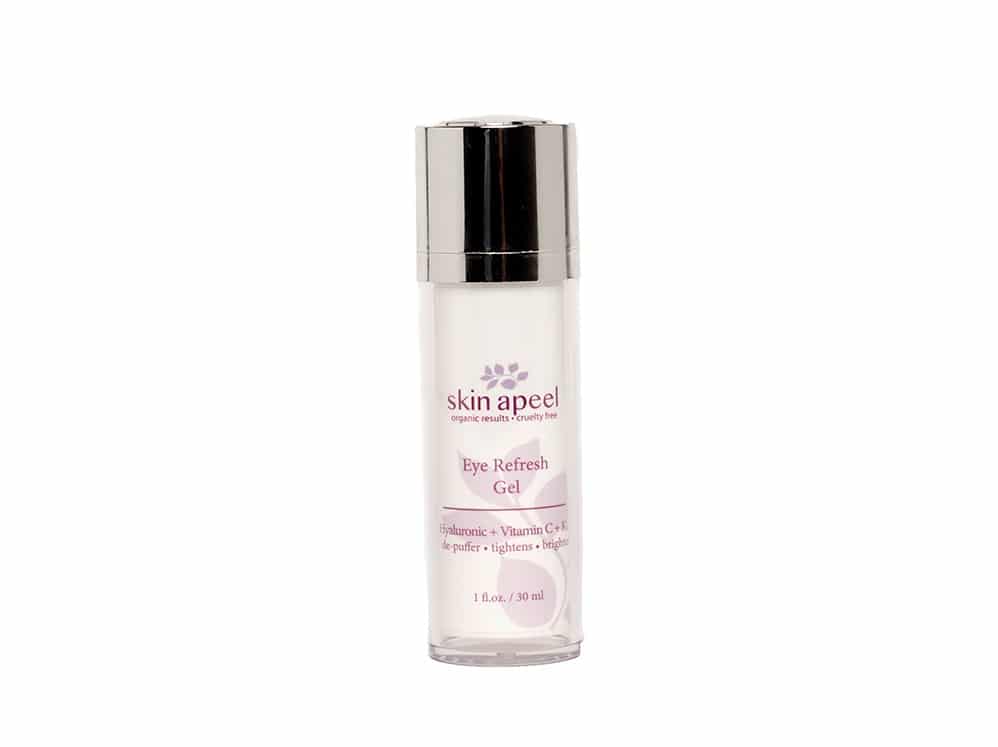 Clean Your Face And Hands
Eye gel works best on a cleansed face, ensure you clear yours with warm water. And while you are at it, clean your hands too – you'd be applying the solution with your hands. So, it's best if they are clean and bacteria-free.
Apply Only A Small Size
We understand you want to be gracious and apply an eye gel generously on your skin but don't. If you do, you'd only be wasting the product. Instead, take a pea-size of your gel with your ring finger. Now, apply it along your orbital bone – just under the eye.
And while you are at it, take time not to spread the gel to your eyes – even your eyelash line is going too far. Else, you might suffer eye irritation. That said, apply the gel in small dots gently; that would reduce the instances of the product getting into your eyes.
Tap, Don't Rub
Often, you would rub skincare products. Well, don't follow that routine for an eye gel, for this product, you only need to tap them into line. Why?
The eye area is fragile and can be very sensitive. As such, just a little rub can lead to reddening or swollen under-eye. Besides, the slightest stretch around your eyes will improve the chances of the puffiness you so much wanted to reduce.
In essence, tap your eye gel gently on your orbital bone. And, do that systematically, move from the outer corner of your eyes inward and out again in faint patting motions.
Keep Tapping
Keep moving your ring finger in patting motions around your orbital bone until your skin fully absorbs the gel. Even then, tap for a few minutes more before stopping.
You Can Use The Gel Twice In A Day
If you are working from home, the chances are that you'd take midday baths. Well, you can still use your Skin Apeel eye refresh gel at noon. You can even use it at night – however, ensure you follow the tap and patting processes as we have outlined above.
Protect The Gel
While this fact might come out as funny, it is true that even eye gel needs help. But, how can you help? First, use the products the right way. More importantly, use sunscreens when going out. That way, you will reduce the intensity of the sun on your eyes and its treatment.
We hope this guide has fulfilled its promise and answered your inquiries about eye gels. But, if you still have a few worries, you can always contact us!