You know the old saying: beauty is in the eye of the beholder. While that may be true, there is nothing to say that you can't try and change society's impression! Using organic beauty products is a great way to let your outer "beautiful you" shine. But what is the difference between natural, cruelty-free, organic cosmetics, and the regular kind your mother used? We look at the answer to these questions and more in today's blog post!
Cruelty-Free and Organic Beauty Products
When it comes to the beauty industry, there are a lot of fallacies and falsehoods. There are nightmare stories we hear, starting as children. Some of these are outright lies, but, unfortunately, others are sadly true. Separating fact and fiction can be challenging at best.
Keeping that in mind, we are going to wade through the misconceptions and discuss the benefits of cruelty-free organic beauty products versus traditional cosmetics. We will also discuss the differences between "natural" and "organic" and what defines both.
Organic Beauty Products versus Natural Beauty Goods
Labels can be – and often are – misleading. In the case of health and beauty products, this is often intentional. Package designers prey on consumers who may be misled by terms such as "natural." But what, exactly, does natural mean? Technically speaking, natural is anything that occurs "naturally," without being processed or synthesized by humans. That sounds great until you realize that substances such as asbestos and petroleum are natural.
Cosmetics and beauty supplies labeled natural do not need to meet any standards to apply that label. There are no real standards or regulations for companies that use the term natural. The industry is mostly unregulated.
This misleading labeling can be dangerous, as our bodies absorb up to 65% of the products we place on our skin. The ingredients in these skincare items can lead to many maladies. They are linked to cancer, hormone disruption, skin irritation, and other healthcare issues.
Because any company can label their product as natural, we advise avoiding using any skin care or beauty supply that is not also labeled "organic."
What Are Organic Beauty Products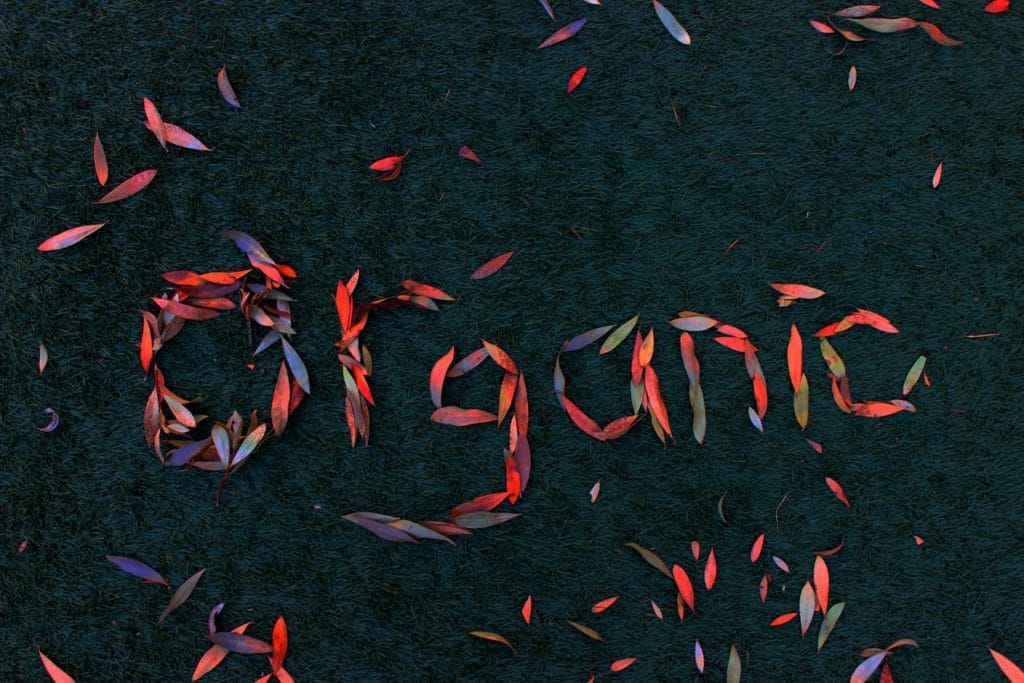 Unlike products labeled as natural, organic beauty products must meet certain criteria to earn their brand. For instance, in the state of California, your product must contain 70% organic ingredients to comply with COPA. To receive the USDA Organic seal, a cosmetic or skincare item must be 95% natural.
Also, the USDA has a branch known as the National Organic Program (NOP). This organization provides regulations that determine the definition of "organic." They also offer certification for ingredients produced or farmed that meet the criteria outlined in the description.
As such, products labeled as organic are subject to laws and regulations set forth by the USDA, as well as, the Food and Drug Administration (FDA). This adds an extra layer of accountability that natural beauty products do not adhere to.
Learn more about the FDA's view on organic cosmetics.
What Are Cruelty-Free Beauty Products
In today's day and age, it is difficult to imagine that there are still companies that test products on animals. It is even harder to picture the amount of cruelty used in these practices. Fortunately, some companies produce cruelty-free beauty products. But what, exactly, does that mean?
According to the FDA, cruelty-free products are those that are not tested on animals. Instead, manufacturers rely on controlled human testing and other methods to ensure safety for consumers. Companies may also use the label "Not Tested on Animals" in some instances.
Skin Appeal Organic and Cruelty-Free Beauty Products in Boca Raton
Skin Apeel Day Spa is committed to helping clients achieve beauty through our Wellness Philosophy. Our team of beauty experts uses a holistic approach to skincare; our products are both certified organic and cruelty-free.
Learn more about our organic cosmetics and skincare products.