Many of us enjoy having fun in the warm South Florida sun. Swimming, sunbathing, boating and amusement park going are a few popular Sunshine State activities. Unfortunately, exposure to the sun comes with negative side effects. It is important to protect your skin from harmful UV rays. Skin Apeel Day Spa is proud to carry Coola Organic SPF products. These special products are certified 70% organic and proven to protect your skin from the sun.
How does the sun affect skin?
Have you ever gone to the beach and forgotten your sunscreen? If so, you have probably experienced a sunburn. Sunburn is a type of sun damage, but it is just the beginning.
The sun projects harmful UV rays. These rays can actually damage the DNA inside your skin. This damage can lead to skin cancer. The more time you spend in the sun, the higher your risk for skin cancer. Skin cancer cases are too common in Florida. Protect your skin using Coola Organic SPF products.
Harmful rays also cause wrinkles and age spots. Protecting your skin will keep your skin healthier and younger-looking. We recommend Coola Organic SPF's natural formula.
Coola Organic SPF's natural formula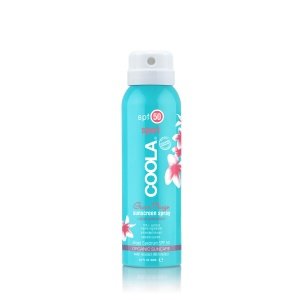 You want to protect your skin using the healthiest formula. Coola Organic SPF is made with natural organic ingredients. Some of the plants they use are aloe, avocado, sunflower, clove and ginseng. Mother nature provides the healthiest ingredients and Coola utilizes mother nature.
You can also feel good purchasing these products. Coola Organic SPF obtains many ingredients locally. This supports small businesses and local farmers. It also helps the environment by reducing shipping distance. As a green company, Coola recycles as much product as possible and continually strives to reduce plastic packaging.
Visit Skin Appel
As South Florida's top Holistic Spa we endorse the use of Coola Organic SPF. Please feel free to contact us at 561-853-8081. Our friendly staff is always eager to help you make the best choices for your skin. We can answer any of your questions and schedule you a personalized spa appointment. Don't let the sun's powerful rays harm your skin. Protect yourself with Coola Organic SPF.