Valentine's Day is just around the corner, and what better way to show that special someone you care than with a relaxing spa experience? This Valentine's Day, don't forget to treat yourself and your special someone to some much-needed pampering at Skin Apeel Spa in Boca Raton.
With our irresistible spa packages, you can enjoy luxurious treatments that will help you relax and feel rejuvenated. Whether you want to spend quality time with your partner or just want to treat yourself, SkinApeel has got you covered!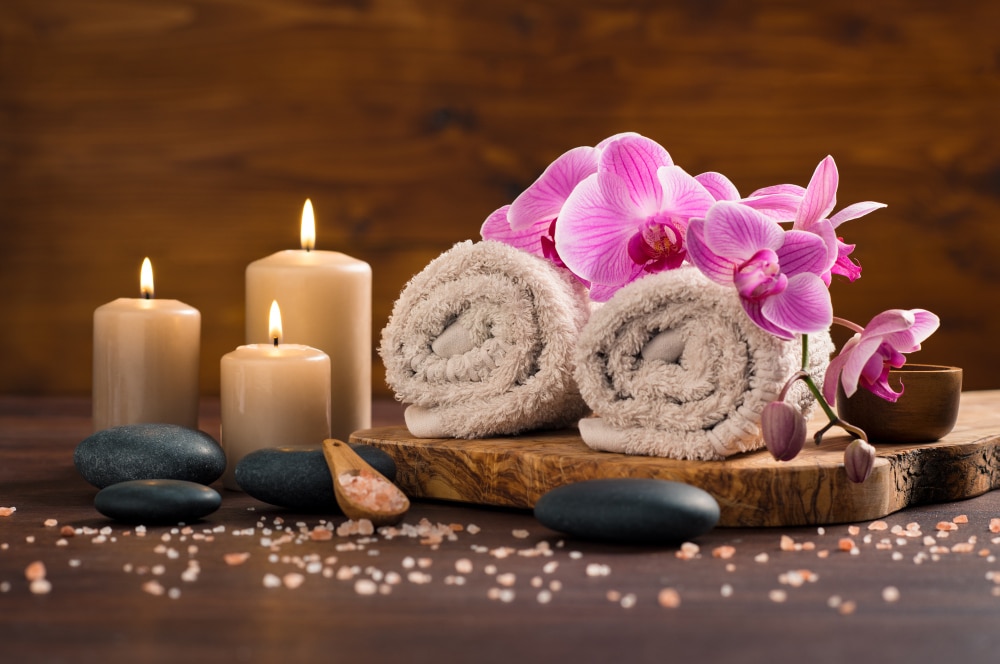 Time Well Spent Package
Who says love has to wait until Valentine's Day? This Valentine's Day deal offers the perfect combination of pampering treatments. This includes an Enzyme Boost Facial that will leave your skin feeling refreshed and rejuvenated, followed by a Seasonal Exfoliating Massage to help relieve muscle tension and improve circulation.
The package also includes our Time Well Spent Manicure as well as a Sugar Crush Body Scrub, after experiencing these treatments, your skin will glow like never before!
Spa Escape Package
If you're looking for something extra luxurious, then try our Spa Escape Package. This includes a Lavender Fields Massage to help relax your body and mind, followed by Crystal-Free Microdermabrasion that removes dead skin cells and impurities from the surface of the skin. Then enjoy a Decadent Spa Pedicure before finishing off with an Organic Silver C Enzyme Toner for soft, glowing skin.
Stay-Cation
Our most popular Valentine's Day deal is Stay-Cation! Imagine a few hours of pure bliss as you enjoy our Oxygen Vitamin C Facial which revitalizes dull or aging skin; our Signature Artisan Massage designed to relax tight muscles; and finally our Sweet Orange Brightening Cleanser for a smoother complexion. It doesn't get any better than this! 
Take some time out of your busy schedule this Valentine's Day and treat yourself or your loved one to the pampering they deserve with Skin Apeel Spa Boca Raton.
With our irresistible Valentine's Day Deals designed for relaxation and rejuvenation, you can enjoy luxurious treatments that will make this day even more special. Don't miss out on these amazing offers! Book now and make sure you get the perfect Valentine's Day deal for you. 
Visit us today to learn more about what we offer or book an appointment now! We look forward to seeing you soon!