Welcome to the most thrilling shopping event of the year – our Black Friday Deals in Boca Raton! This is the time to embrace self-care, pamper yourself, and seize some fantastic offers. From our exclusive Spa Gift Card Extravaganza to unique skincare delights, we've sorted your festive season joy. Dive into a world of luxury, relaxation, and unmatched savings with us!
Spa Gift Card Extravaganza
From November 24th to 26th, give the gift of relaxation or treat yourself to an unparalleled spa experience.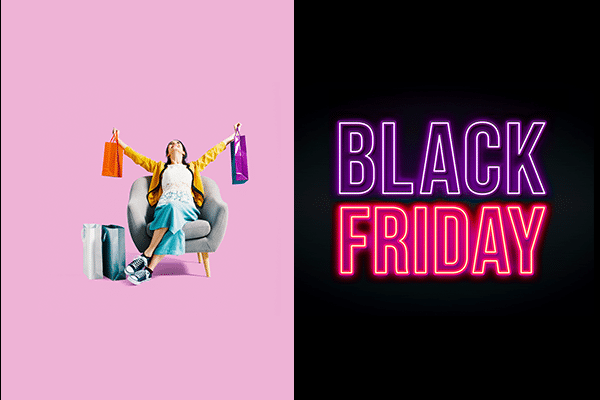 Purchase a $100 Gift Card and receive a $25 Bonus Card absolutely FREE. Thinking of going a bit bigger? Opt for a $150 Gift Card and get not one, but TWO $25 Bonus Cards FREE! These cards are your ticket to a blissful escape from the daily hustle, offering everything from soothing massages to rejuvenating facials. Our clients often share stories of how our spa days recharge their spirits – and we can't wait for you to join their ranks!
Triple Product Savings
Are you a connoisseur of skincare and wellness products? Then, our Black Friday deal is tailor-made for you! Buy 3 Different Products from our participating vendors and save 15% on your purchase. This deal is a treasure trove for those who love skincare regimes or looking to gift something special and personal.
Our shelves are lined with products from renowned brands, each promising to enhance your beauty and wellness routine. Mix and match products to create the perfect skincare cocktail or consult with our experts for recommendations that are just right for you!
Mask Your Way to Flawless Skin
Get ready to unveil your most radiant skin yet with our exclusive Black Friday offer – 'Mask your way to flawless skin!' Schedule a 75-minute full facial with us and be one of the lucky first 50 customers to take home our newest skincare marvel – the Rise & Shine CBD mask. Suitable for all skin types, this mask is infused with the goodness of CBD, known for its soothing and anti-inflammatory properties.
It's not just a treatment; it's an experience that leaves you with glowing, healthy skin. Don't miss out on this limited offer; it's your chance to shine!
Why Choose Our Black Friday Deals?
At the heart of our Black Friday Deals in Boca Raton is a commitment to deliver not just products and services, but experiences that uplift and rejuvenate. Our spa is a sanctuary where you can unwind, our products are carefully curated for your wellness, and our deals are designed to bring you joy without the guilt of overspending. We believe that self-care is not a luxury, but a necessity, and our Black Friday offers are the perfect opportunity to indulge in this belief.
Conclusion
As the festive season approaches, let the spirit of giving and receiving joy begin with our Black Friday Deals in Boca Raton. Whether you're looking to pamper yourself or searching for the perfect gift, our spa deals and skincare offers are here to make your holiday season special.
Remember, these deals are not just about savings; they're about investing in your well-being and happiness. So, mark your calendars for November 24th and don't miss out on these amazing offers.
Let the countdown to relaxation, beauty, and unbeatable savings begin!