We all want to be happy and live our best lives, but sometimes it's hard to know where to start.
A lot of times, when we think about wellness, we think about hitting the gym or eating our veggies.
And while those things are important, true wellness goes beyond just taking care of our physical health. True wellness means tending to our mental and emotional well-being too. Here are seven wellness tips for happy living that will help you feel your best every single day.
Keep Good Company
One of the best things you can do for your overall well-being is to surround yourself with good people. By filling your life with positive, supportive relationships, you give yourself a much better chance at being happy and healthy.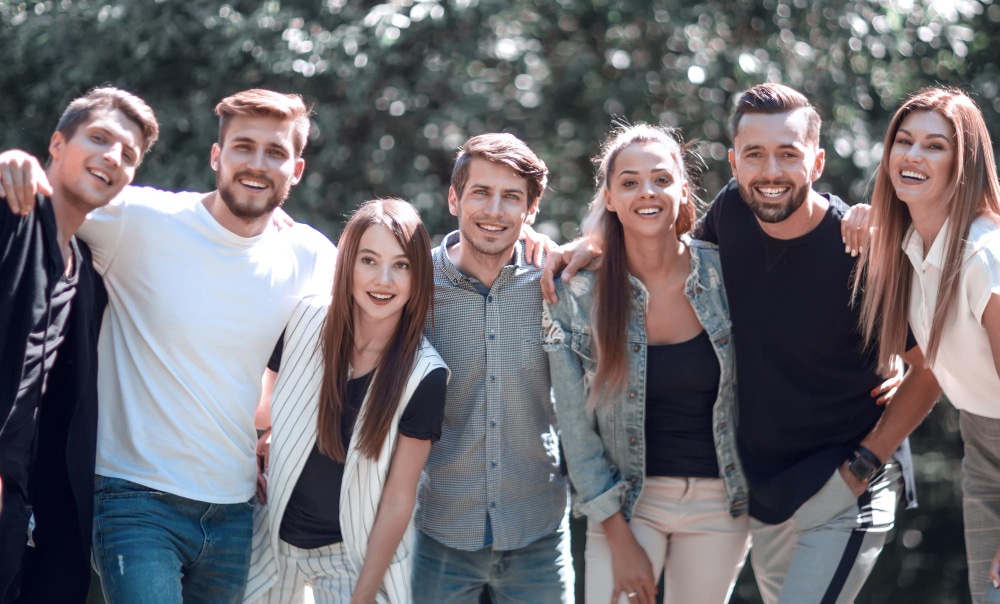 The first step to happiness is surrounding yourself with good company—and we don't just mean your Pinterest-perfect BFFs. Spend time with people who make you laugh, challenge you to be better, and who support you through thick and thin. These are the people who will help make your life full and rich.
Plan and Prioritize
Another important tip for leading a happy and healthy life is to plan ahead and prioritize your time wisely. When you have a clear idea of what you need to do and when you need to do it, you'll find that it's much easier to stay on track and avoid feelings of overwhelm. Plus, crossing items off of your list will give you a great sense of accomplishment!
Get Enough Sleep 
This one seems like a no-brainer, but you'll be surprised how many people don't get enough rest. Most adults need around 8 hours of sleep per night, but many only get 4 or 5. This can lead to all sorts of problems like fatigue, irritability, and even depression.
It's no secret that getting enough sleep is essential for both our physical and mental health. Establish a bedtime routine, disconnect from electronics an hour before hitting the hay, and create a peaceful environment in your bedroom.
Pamper Your Skin
Taking care of your skin isn't just about looking good—although that is definitely a nice perk! When you nurture your skin, you're also creating an important barrier against all sorts of environmental aggressors like bacteria, pollution, and UV rays. So slather on the SPF, moisturize regularly, and use gentle cleansing products to keep your skin happy and healthy. 
Moreso, there are different facial treatments you can choose from whenever you'd like to pamper your skin:
Arcona Red Carpet Facial Boca Raton
Looking for an acne treatment that really works? Check out the Arcona Red Carpet Facial Boca Raton! This powerful facial treatment uses a combination of vitamins, peptides, and other nutrients to help fight acne and achieve radiant, youthful skin. 
Jurlique Revitalizing Facial
Jurlique Revitalizing Facial uses the power of nature to relieve these environmental stresses. The treatment involves the use of a luxury Jurlique blend of herbs, rare rose, lavender, copper peptide and enriched with Vitamin C for well-nourished skin.
This facial is ideal for those who want to reduce the appearance of fine lines and wrinkles, improve skin tone and texture, and achieve overall younger-looking skin.
Double Oxygen Vitamin C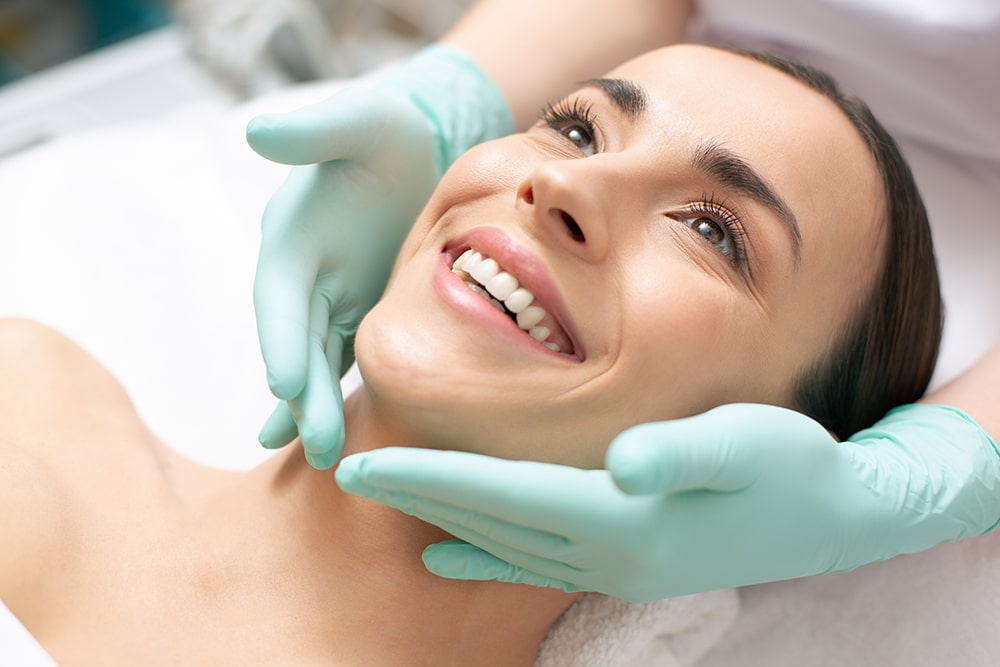 One of the best ways to keep your skin looking young and healthy is to get regular facials. And one of the best facial treatments you can get is the Double Oxygen Vitamin C treatment at Skin Apeel in Boca Raton.
This treatment helps to cleanse pores, kill acne bacteria and stimulate collagen growth, all of which can help to reduce the visible signs of aging. Plus, at the moment, you can save up to $25 off this treatment until November 30, 2022. So if you're looking for a way to help keep your skin looking its best, be sure to take advantage of this great deal from here with us at Skin Apeel.
"Today was my third time visiting Skin Apeel. I love the calm atmosphere, the beautiful purple themed decor, the unique refreshments, fun merchandise to look through, and most importantly the kindness of all the staff. They truly make me feel welcome every time I go. While it is a bit pricey and there is no cure for the daily pain that I experience due to herniated discs in my neck unfortunately, but Skin Apeel Day helps to remind me to pamper myself and to invest in my own self care. Thank you ladies, look forward to seeing you soon."

Danielle M
"Martha was amazing. My skin looks awesome and I feel great. The session was very relaxing. I'll be back!"

Daniel Buchalter
Practice Positive Thought Patterns
Did you know that the things we tell ourselves have a big impact on our lives? It's true! If we constantly tell ourselves things like "I'm not good enough" or "I'll never be successful," then we'll start to believe them – and those negative thought patterns will become reality.
On the other hand, if we focus on thinking positive thoughts like "I can do this" or "I am worthy," then those things will also become true. So remember to monitor your self-talk and make sure you're being kind to yourself.
It sounds cheesy, but thinking positive really does make a difference in how you feel day-to-day. When stressful or negative thoughts start creeping in, counter them with positive affirmations or statements about what makes you happy and thankful.
With time, these positive thought patterns will become second nature—and they just might help stave off anxiety and depression too.
Try Something New
Stepping outside of your comfort zone can be scary, but it's also one of the best ways to grow as a person. When we push ourselves to try new things, we not only learn more about the world around us—we also learn more about ourselves. So go ahead and sign up for that dance class or cooking workshop you've been wanting to try—you might just surprise yourself!
Practice Gratitude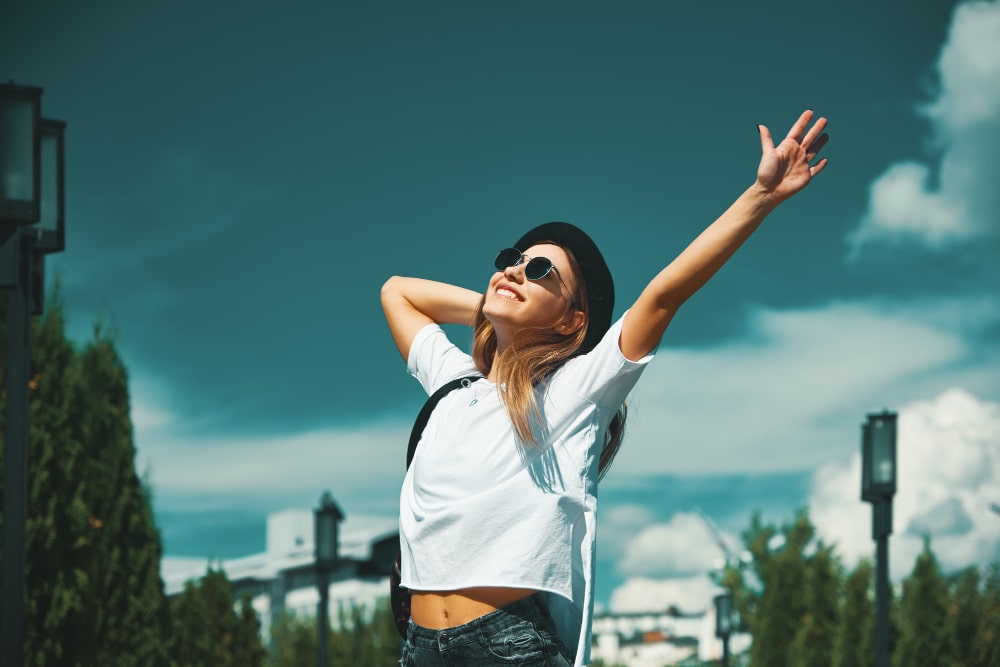 Gratitude has been shown time and time again to increase levels of happiness and satisfaction with life, so start each day by brainstorming a few things that make you feel thankful. From there, try incorporating gratitude into other aspects of your life like journaling or meditation. The more grateful we are, the happier we'll be!  
There are lots of different paths to happiness—but these seven tips are a great place to start! Following these tips is a surefire way to increase your happiness and live your best life possible!
Which wellness tip are YOU going to start with? Remember, even small changes can lead to big results—so don't underestimate the power of these wellness tips!