Fibroblast Skin Tightening Boca Raton
Say Goodbye to loose and sagging skin with Our 5 Star Rated Fibroblast Skin Tightening
Our Fibroblast Skin Tightening treatments are so highly favored by our clients that they've rated us five stars on both Google and Trip Advisor!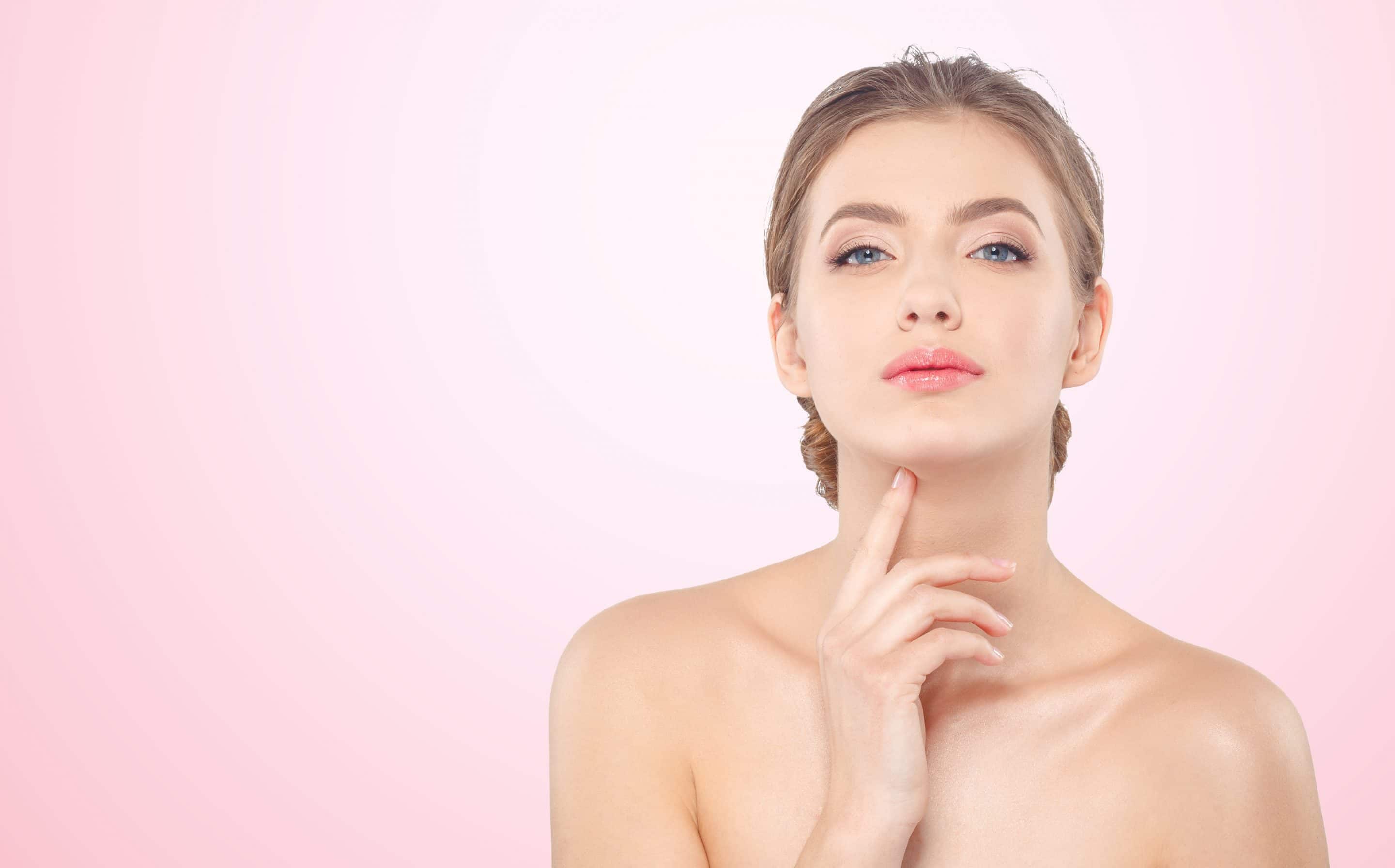 About a month ago, I decided to do the fibroblast tightening with Martha. After an initial consultation where she answered my questions in detail, we came up with a plan that would best suit me. My area of concern was my eyelids, above and below. First, Martha numbed me with a topical cream. While waiting (about 45 minutes), I relaxed in a warm treatment bed, while listening to soothing spa music. My procedure took about an hour post numbing. It is painless, and Martha made sure I was completely comfortable.
I saw results instantly and gradually more each day. It took about 2 weeks to completely heal and to be able to put make-up on again. Fast forward, I LOVE my results. My eyes are much brighter and youthful. I get a ton of compliments! The difference is 100% noticeable and so worth it. This treatment gave me the results I would have had with plastic surgery, at a fraction of the cost and down time. I am already scheduling future appointments to have my neck, forehead, and the creases on the side of my mouth erased. Thank you Martha and Skin Apeel.
Our Clients Love Our Fibroblast Skin Tightening Treatment!
At Skin Apeel we value our clients feedback.
Time spent at our day spa really is time well spent and after receiving one of our facial treatments, you'll feel brand new!
Sick & Tired of
Sagging and loose skin?
Fed up with aged and damaged skin
?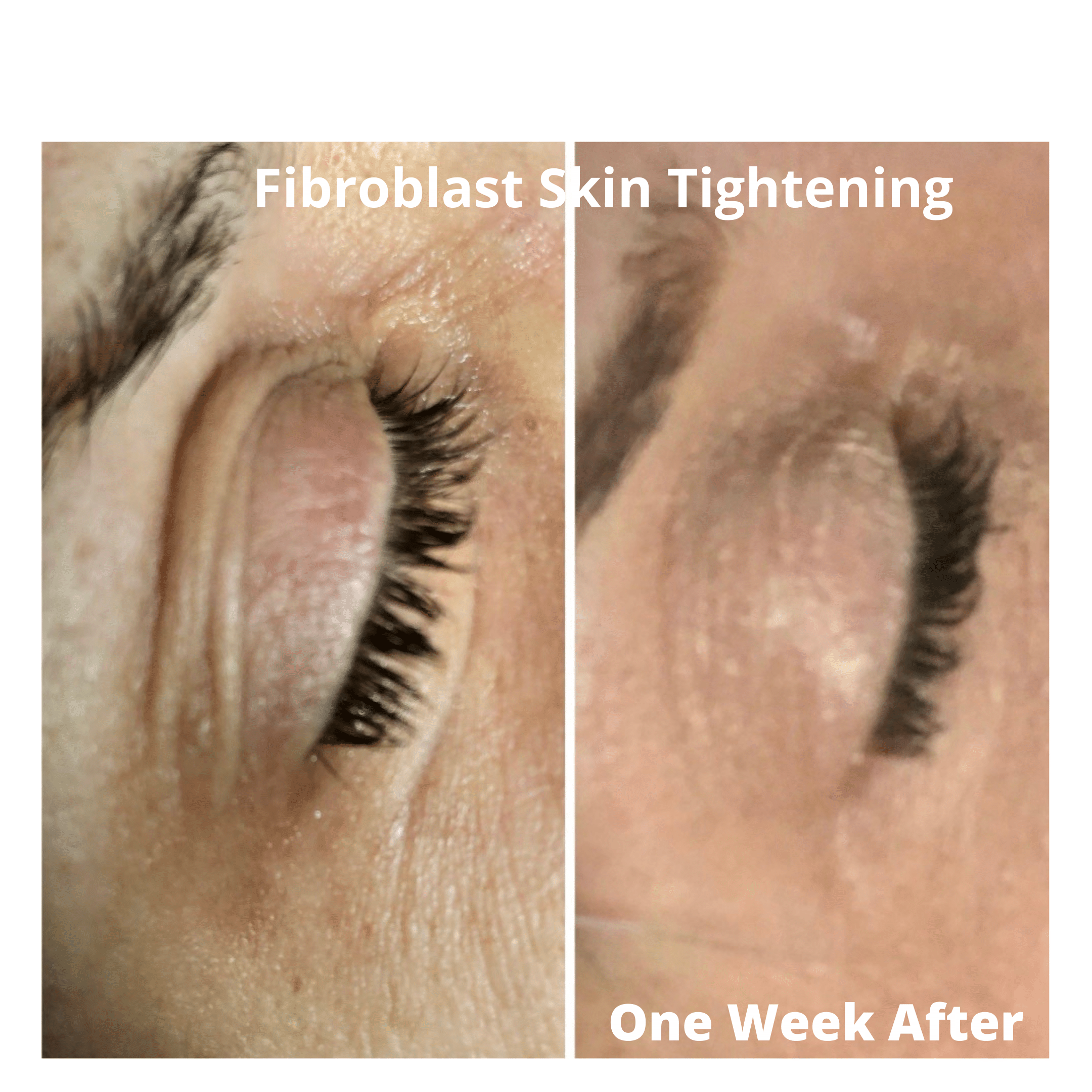 A revolutionary non-surgical technique for ageless facial rejuvenation.  Loose or aging skin is an aesthetic problem faced by many.
Aging is an inevitable part of life for all of us, and sooner or later the effects of aging can start to become evident in our skin.
Sagging or loose skin is often a major side effect of the aging process and can severely damage our self confidence.
Symptoms of aged or tired skin may include:
Loose or saggy skin
Dry or oily skin
Loss of skin elasticity

Wrinkles or blemishes may appear
Is Sagging skin Effecting your Daily Life?
Sagging or loose skin can have a major impact on your self confidence
For an aging woman or man, loose or sagging skin can have a detrimental impact on your mental health or self-confidence.
Unfortunately for most of us the side effects of aging such as sagging skin are all too visible.
Some person's mental image of themselves is so negatively impacted that they may suffer anxiety caused by their symptoms of aging.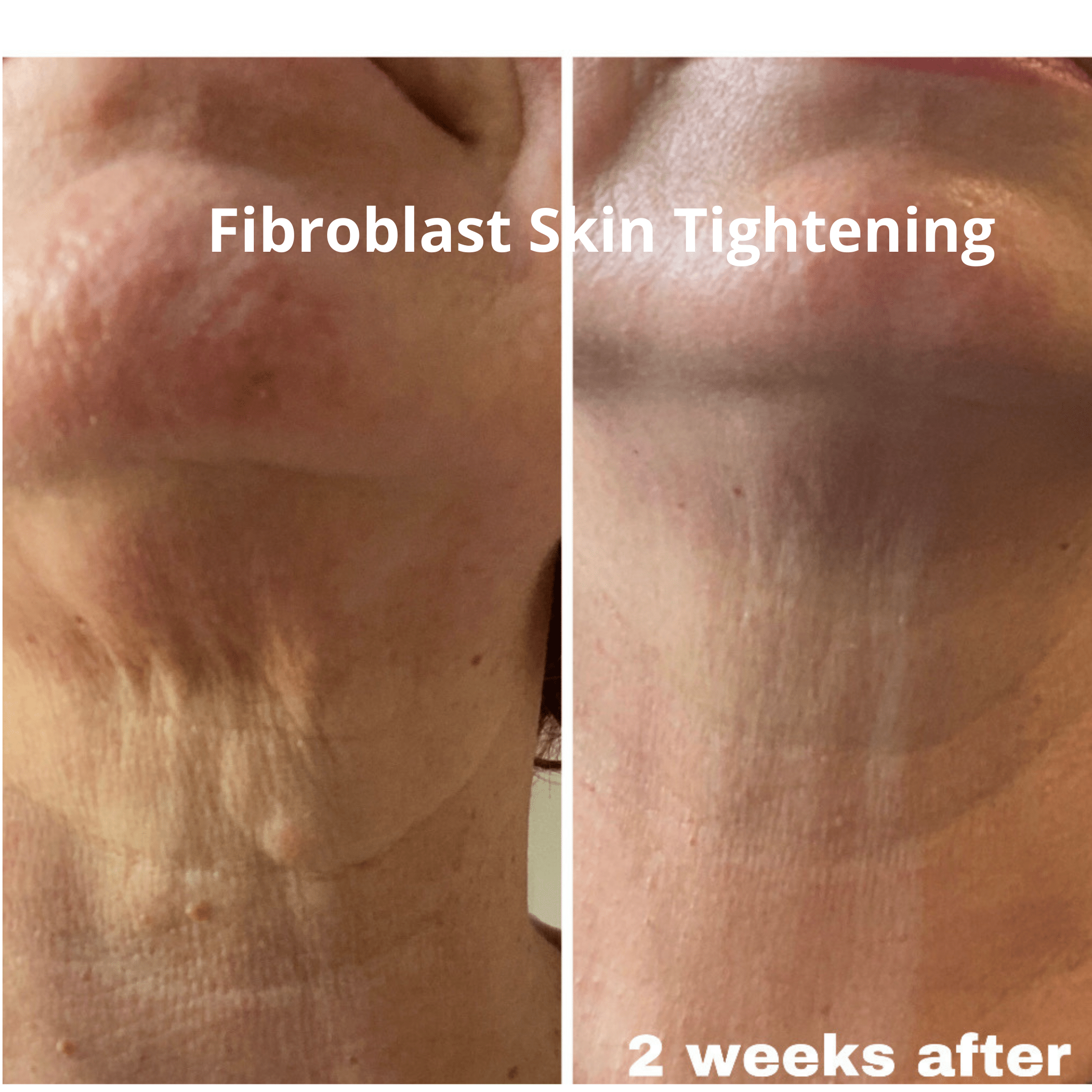 The Good News Is Symptoms Such As Sagging Skin Can Be Reduced with
Skin Apeel's Fibroblast Skin Tightening
The Best Fibroblast Skin Tightening in Boca Raton
We believe Skin Apeel offers the best Fibroblast Skin Tightening in Boca Raton… period.
Our highly trained certified FT specialist will use the only FDA approved Fibroblast device to ensure your Fibroblast Skin Tightening procedure will be second to none.
The Prive fibroblast device is widely acclaimed as the most advanced of its kind, producing results that are far superior and safer to other devices and techniques.
We are among the first to provide this amazing procedure in South Florida.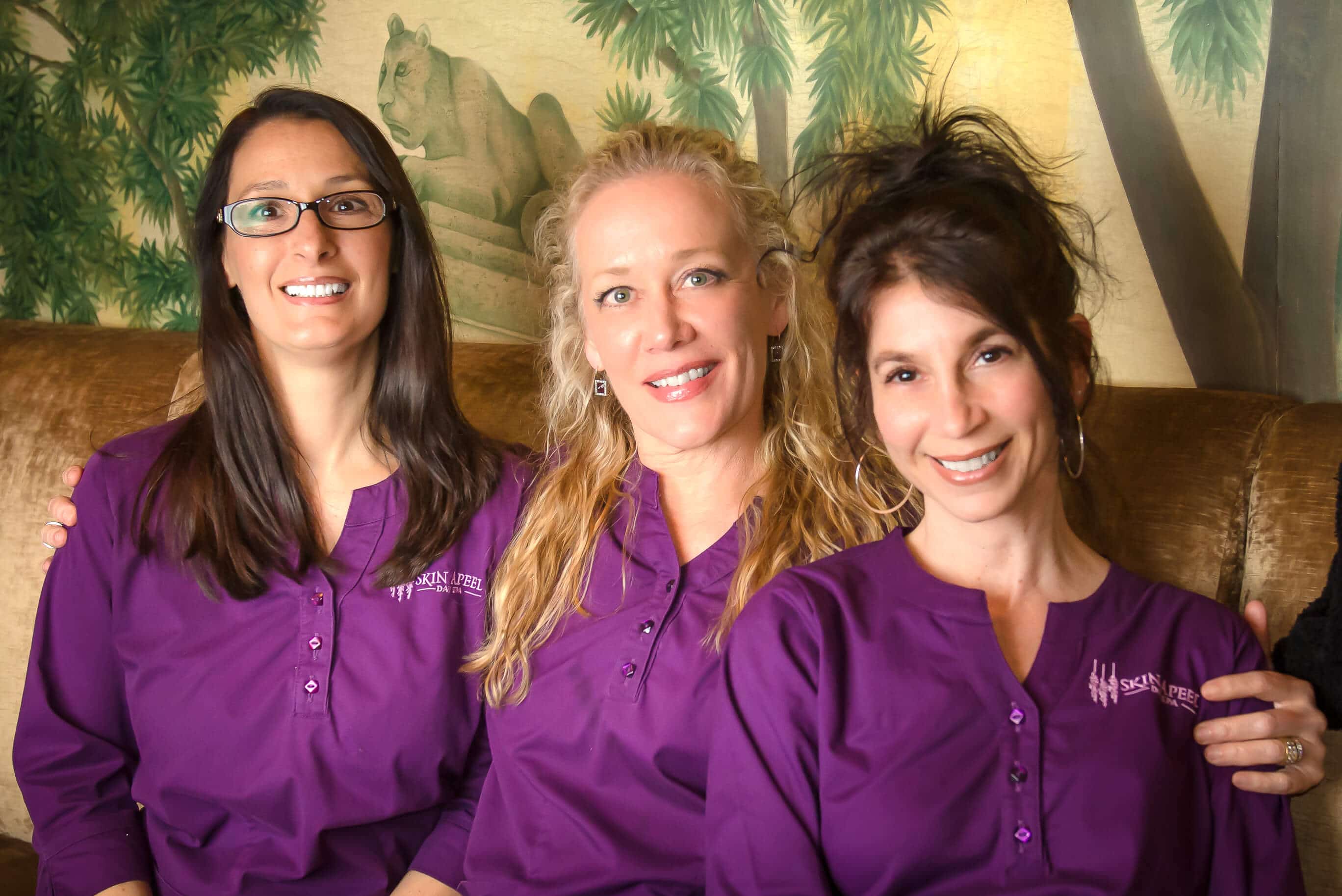 Time spent in our day spa really is time well spent! After receiving our Fibroblast Skin Tightening procedure you'll feel and look like a new woman!
Fibroblast Skin Tightening: An Overview
A revolutionary non-surgical technique for ageless facial rejuvenation.  Loose or aging skin is an aesthetic problem faced by many.  Plasma Fibroblast offers a non-invasive technique without any surgical instruments.  It is based on controlled superficial trauma for immediate repair and restoration.  A small electrical arc is transmitted through a probe to cause a  reaction on the skin's surface and beneath.  This in turn, generates renewed collagen and elastin.  The probe itself does not permeate or break the skin.
This procedure is an answer for a beauty treatment that provides a cosmetic outcome, yet it is not based on surgery or the associated risks. Such surgical risks include anesthesia, stitches, swelling, long downtime, complications, bruising, etc.  In comparison, traditional surgical methods and procedures are also expensive and complicated.
This innovative Plasma Fibroblast technique originated in Europe and is a safe, non-invasive technique with a short recovery time (5-7 days) Our device is the one approved by the FDA for safety and efficacy.  It is performed in our spa by Martha, our trained and certified fibroblast specialist.
Fibroblast Tightening Contraindications:
Darker skin tones (Fitzpatrick scale 6), prone to scars/ keloids. Pregnancy or breastfeeding, pacemaker, severe acne, prominent moles or birthmarks, dermatitis, eczema, open wounds, vitiligo, skin irritation, unmanaged diabetes, blood thinners, has been on acne meds within the past year, currently receiving chemotherapy or radiation and or has auto-immune or immune deficient disorders.
Please schedule a consultation to know if you are a candidate for this  procedure. Our spa concierge team will be happy to assist. 561-852-8081
Skin Apeel's Fibroblast Skin Tightening
The Best Fibroblast Skin Tightening in Boca Raton
Two months ago I did the Fibroblast on my eye lids and crows feet, Martha was awesome. The procedure was pain-free, had minimal down time and gave amazing results. First, she cleansed my skin and applied topical anesthetic cream, then with a special device pen she treated the designated areas creating these small dots leaving tiny crusts on the area. I could see the results right away, but after two months my eyes look brighter and beautiful!! Thank you Skin Apeel and Martha.
I experienced the Fibroblast Facial Tightening treatment at Skin Apeel Day Spa and am so amazed by the results!! This new treatment is an effective and natural way to stimulate collagen. I recently had my front neck lines done, my 11's between my brows as well as my upper, lower lip and laugh line folds. I am so pleased with the results of this. Everything is lifted and firm and I'm told, it all comes from my body's ability to restore collagen. My family and friends saw the difference right away and I'm still seeing results take place daily.!
I've been a client at SkinApeel for the last 20 years. I highly recommend all of their services, especially, the new Fibroblast Skin Tightening. Martha is gentle and extremely knowledgeable. The non-invasive procedure was painless, and within days my neck looked years younger! I can hardly wait until I'm back in town to have the procedure done around my eyes!
I absolutely love the Fibroblast results on my upper lip, I can't wait to try it on my frown lines and eyelids. Looks so amazing and with such immediate results! Thank you.
FREQUENTLY ASKED QUESTIONS
Got a Question About Skin Apeel Boca Raton or Our Treatments?
Rest assured, at Skin Apeel Boca Raton, we're all about ensuring your time is time well spent.
If you've got a question, check out our FAQs.
If you still can't find the answer you're looking for, get in touch – at Skin Apeel Boca Raton, we're always happy to help!

Prices for Fibroblast start from $500 and up, please call in for a consultation to find out more!

Fibroblast has been shown to be a safe treatment due it its non-invasive nature, and Skin Apeel uses the only FDA approved device.

Fibroblast results take at least 12 weeks before the final results are visible, and procedure initial healing usually takes between 1-2 weeks.

The effects of the Fibroblast procedure can be noticed almost immediately, and the full results should be visible after 3 months.  The results typically last for somewhere between 1-3 years.

Fibroblast is better than botox if you want your results to be longer-lasting, as te effects of botox only last several months.

There are a few possible side effects associated with the Fibroblast procedure, such as:
Redness (initial healing)
Swelling  (initial healing)
Mild Hypopigmentation (with sun exposure)
Mild Hyperpigmentation (with sun exposure)
Skin Peeling and Crushing (initial healing)
Skin Apeel Has Been Featured In Some Of Boca Raton's Most Well-Known News Outlets.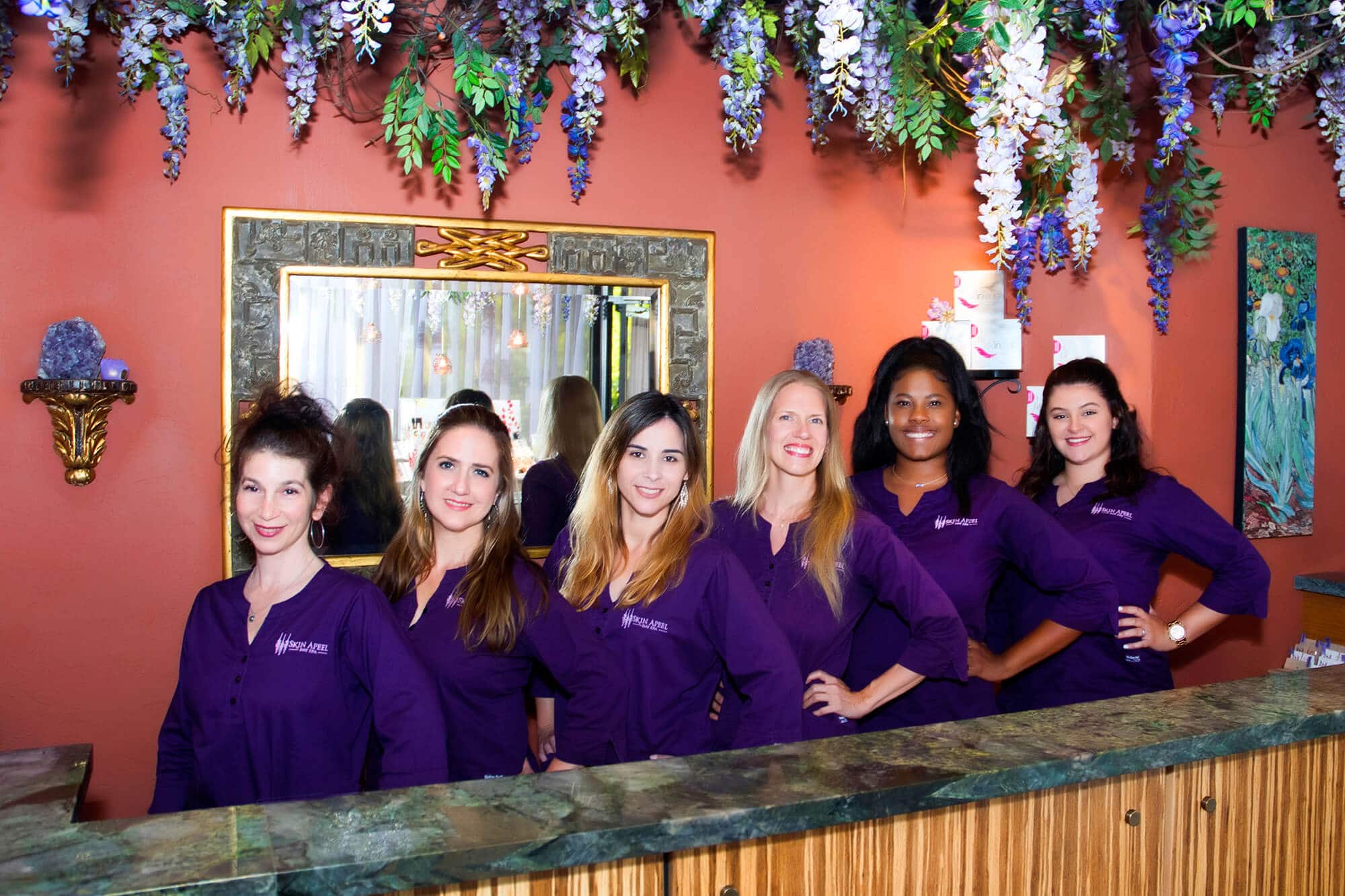 Skin Apeel's Customers Rate
Our Treatments with Five Stars!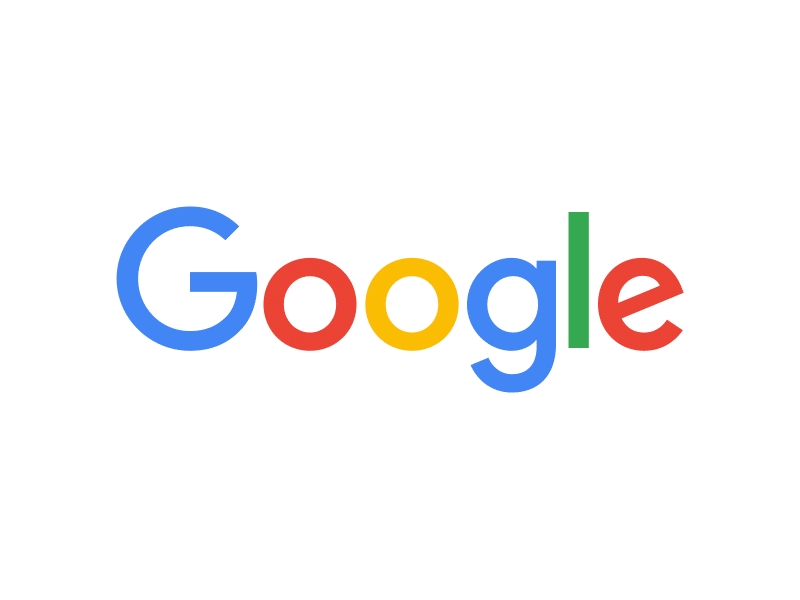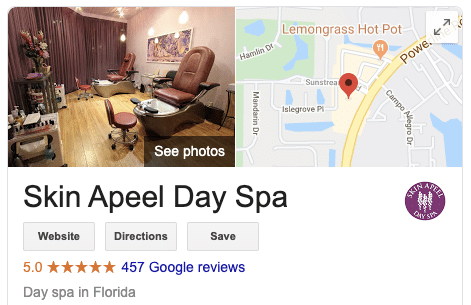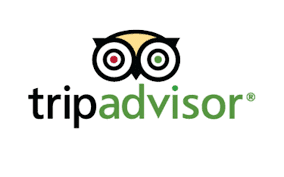 Rated 5 Stars on TripAdvisor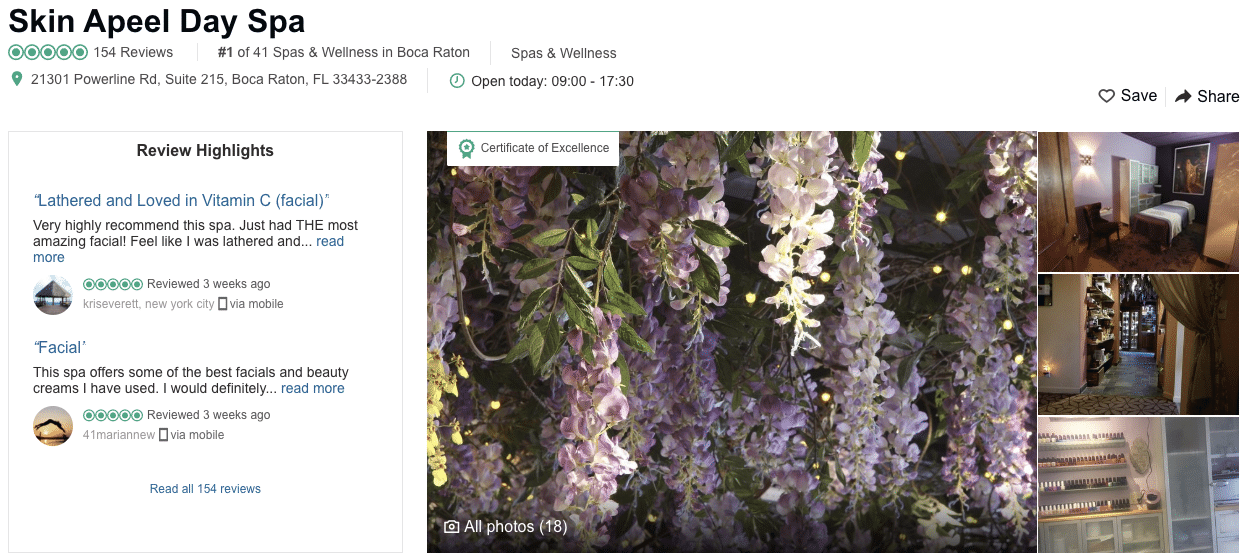 Skin Apeel is the best day spa in Boca Raton – and we're not biased, we promise.
Ok, maybe we are a little biased, but one thing is for certain, at Skin Apeel, we pride ourselves on delivering exceptional customer service, which is why we've achieved 28 years excellence in service, among many, many more awards.
Our Boca Raton customers love our treatments so much, that we're consistently rated five stars on both Google and TripAdvisor.
Ensuring your time is time well spent is our absolute priority.
So why not escape to your very own stress-free utopia, leave your troubles at the door, and simply relax with one of many day spa treatments, such as facials, massage therapy, manicures and pedicures, spa waxing, men's spa services, and much, much more?
Skin Apeel's Fibroblast Skin Tightening
Book the Fibroblast Skin Tightening in Boca Raton for just $500+