European Lash/Brow Tint Boca Raton
Unlock the secret to captivating eyes with the European Lash/Brow Tint Boca Raton
Step into a realm where natural allure meets lasting beauty. Explore now and let your eyes speak volumes.
Our Customers Love our European Lash/Brow Tint Boca Raton
At Skin Apeel, we go all in to make sure our customers get the value they seek. Little wonder our European Lash/Brow Tint Boca Raton is highly recommended by our customers on Trip Advisor and Google.
I have been coming to Skin Apeel Day Spa for more than 10 years now…. and they have completely changed my skin. I love love this place because it's holistic, they don't use harmful products and it's definitely a retreat and one of the best spas I have ever visited. Thank you for being in Boca 🤗.
Skin Apeel's European Lash/Brow Tint Boca Raton
The Allure of the European Lash/Brow Tint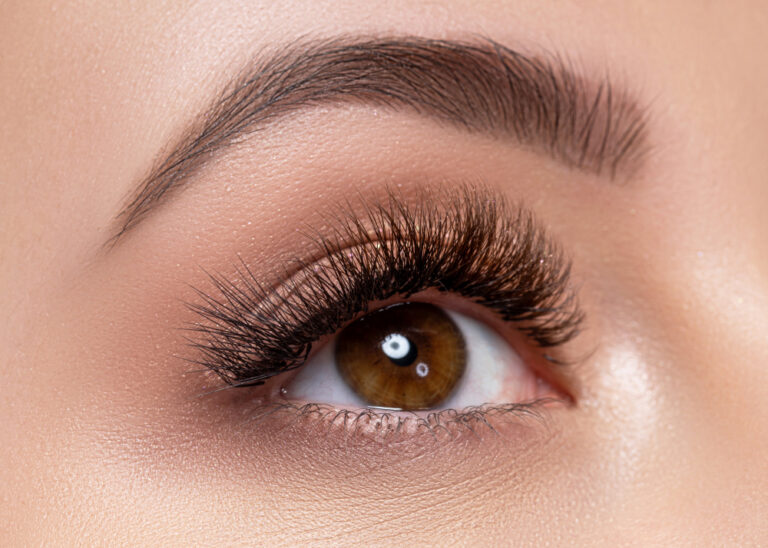 Ever heard of the European Lash/Brow Tint? If not, you're in for a treat! Picture this: a beauty solution crafted especially for those delicate lashes and brows, offering a pop of color and definition that lasts longer.
And the best part?
It's all about enhancing your natural beauty.
What Is the European Lash/Brow Tint?
European Lash/Brow Tint is not just your everyday dye job. It's a specially formulated vegetable pigment tint designed for the delicate hairs of the eyebrows and eyelashes. Given that these areas are in close proximity to the eyes, the safety and mildness of the products used are paramount. The vegetable pigment ensures that the skin and hairs are treated gently, minimizing the risk of irritation.
Why Opt for European Lash/Brow Tint?
Natural Appearance
One of the most significant advantages of the European Lash/Brow Tint Boca Raton is the natural look it provides. Unlike some treatments that can leave brows and lashes looking stark or unnaturally dark, this tint offers a subtle enhancement, making your lashes look fuller and your brows more defined without the need for daily makeup.
Longevity
The tint is made to last. With the European Lash/Brow Tint, you can expect the color to hold its hue for several weeks. This longevity means fewer touch-ups and less time spent in front of the mirror every morning.
Safety
The vegetable pigment used in this treatment is gentle on the skin and hair. So, for those who might be apprehensive about using chemicals near their eyes, this is a safe bet.
Time-Saving
One of the primary advantages of European lash and brow tinting is the significant time savings it offers. For individuals with busy lifestyles, early mornings, or a desire for a simplified beauty routine, lash and brow tinting can be a game-changer. Imagine waking up with beautifully defined lashes and brows without the need for mascara or brow pencils. This not only streamlines your morning routine but also eliminates the hassle of makeup removal at the end of the day. Whether you're rushing to get to work, hitting the gym, or just trying to catch a few extra minutes of sleep, lash and brow tinting can free up valuable time in your daily schedule.
Skin Apeel's European Lash/Brow Tint Boca Raton
The Best European Lash/Brow Tint in Boca Raton
What People Say About Skin Apeel's European Lash/Brow Tint Boca Raton
I had a great day at Skin Apeel Day SPA. I had both, a massage and facial gifted to me by my husband for my birthday. Everything is well sanitized and all of the personnel were wearing masks. Also, the service and atmosphere of salon were both outstanding! I totally recommend and wish to visit again soon!
I had my facial done by Mary and OMG my face looked and feel so different. She had me feeling like a brand new person. I also had Patrice – Massage: Reflexology n WOW that was mind-blowing. I felt so light and relaxed after. I have my next appointment and I can't wait 😊
I have been to a couple of different spas in Boca Raton and had facials from other spas around the country..this was the BEST facial I have ever received! Betty was an absolute angel that definitely knows her craft! She was very professional, explained everything she was going to do and gave great tips!
I went to skin apeel for the first time the other week. I have been looking for a place to get facials regularly. This is definitely the place. I scheduled a full facial with Adele. She was extremely knowledgeable and super nice.
Elevate your beauty with European Lash & Brow Tinting Boca Raton. Achieve effortless elegance and timeless appeal. Contact us today!
Skin Apeel Day Spa Accolades
Recipient BEST SKIN TREATMENT Award- 7 years consecutive
Nominated TOP FACIAL BOCA RATON
Named SOUTH FLORIDA'S BEST HOLISTIC SPA
Acclaimed 5 STAR Reviews
Top South Florida Retailer for Arcona, Eminence and Jurlique exclusive products
Recognized for charitable community contributions
Member of Boca's Green Team
Founder, Aesthetician and CEO, Kim Knapp – 2X Recognition as Top Successful Woman Entrepreneur
National and local magazine press for outstanding spa service, natural products and overall guest satisfaction
Skin Apeel Has Been Featured In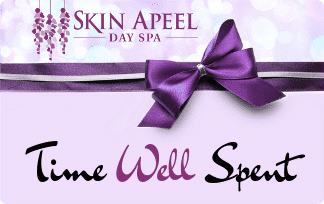 GIFT CARDS are the perfect present for beauty buffs, spa addicts, and
5-star relaxing treatment lovers.
Enjoy The Best of Skin apeel At Home
Get notified of special offers, events, and news