Mother's Day is just around the corner, and it's time to show our moms some extra love and appreciation! While there are countless ways to make our moms feel special, it's essential to choose activities that align with her interests and make her feel appreciated.
In Boca Raton, there is an array of activities to choose from that will make your mom feel extra special. In this blog, we will share the top activities on Mother's Day in Boca Raton that will undoubtedly make your mom's day special.
Dine at The Addison
The Addison is a gorgeous venue, located in East Camino Real, Boca Raton. The venue features a private room where your family can enjoy unlimited mimosas, bellinis, live music, and award-winning signature cuisine.
The Addison also received the Five Star Diamond Award for catering services. It's the perfect place to take your mom for a special brunch, lunch or dinner. The ambiance and cuisine will make her feel pampered and loved.
Get Pampered at Skin Apeel
Skin Apeel is the first spa ever launched in Boca Raton. Our spa offers innovative and advanced facial treatments that are bound to make your mom feel like a queen. We have a variety of services to choose from, including facials, massages, and body treatments.
Skin Apeel uses only organic and natural products to ensure your mom gets the best treatment. It's a great place to show her how much you appreciate all that she does.
Explore Red Reef Park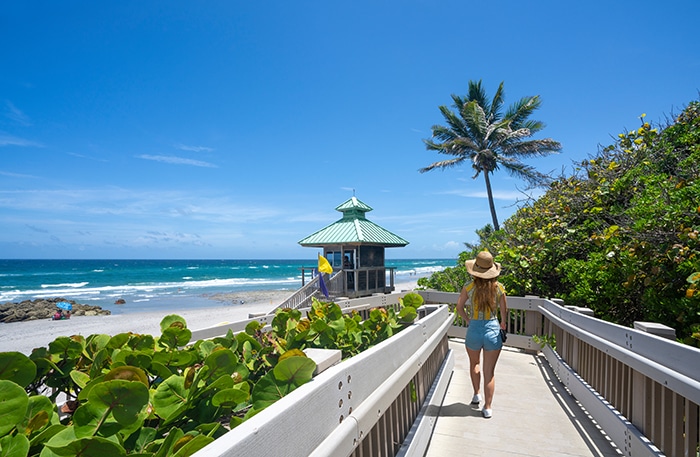 If your mom is an adventure seeker, take her to Red Reef Park for a unique experience. This man-made reef right off the beach is perfect for a snorkeling adventure with your mom. You'll be able to see a variety of colorful fish and coral, and the calm, clear water makes it perfect for beginners. It's a great way to bond with your mom while enjoying Boca Raton's natural beauty.
Take a boat tour
Surprise your mom with a leisurely boat tour around the Intracoastal waterways of Boca Raton. With several tour companies, you can pick an option that suits your budget and enjoy the scenic views of Boca Raton from the water. As you soak up the sunshine and enjoy a peaceful atmosphere, you'll create unforgettable memories with your mom.
Journey at Gumbo Limbo Nature Center
Gumbo Limbo Nature Center is a great place to spend time with your mom if she is a nature lover. The center is home to more than 20 species of animals, including sea turtles, snakes, and birds.
Take a stroll on the boardwalk, visit the butterfly garden, and learn about the marine life and animals in the sea turtle rehabilitation facility. Gumbo Limbo is a great spot for a family outing that your mom will never forget.
There are plenty of activities to make your mom feel extra special on Mother's Day in Boca Raton. There's no better way to show your mom how much you love her than by spending quality time together, and these activities are sure to provide just that. Make this Mother's Day a memorable one with these top activities in Boca Raton.