What could be more refreshing and revitalizing than a facial treatment that uses organic gemstones as its main ingredients? Organic gemstone facial treatment is becoming increasingly popular for its ability to deeply cleanse and refresh the skin. In this post, we'll explore the benefits of Organic Gemstone Facial Boca Raton and why you need to try one for yourself.
Common Gemstones Used in Skincare
There are a variety of gemstones that can be used in skincare products, each with its own unique benefits. Here are some of the most common gemstones used in skincare:
Amethyst: This purple gemstone is known for its ability to calm and soothe the skin.
Tourmaline: Tourmaline is a stone that is known for its ability to balance and purify the skin.
Rose quartz: Quartz is a powerful detoxifier that can help to remove impurities from the skin.
Jade: A stone that has been used in skincare for centuries. It is known for its cooling and soothing properties.
What is Gemstone Facial Treatment Boca Raton?
Organic gemstone facial treatment is a healing facial that uses semiprecious and precious stones to massage and cleanse the face. Our aestheticians will place different sized and shaped stones on specific areas of your face, using different pressure techniques to deeply cleanse your pores.
Gemstone Facial Treatment Boca Raton is highly recommended if you want to rejuvenate your skin with each stage of the process, which features gemstone crystals that are energizing. The charcoal exfoliating cleanser contains Malachite gemstones for purifying and Blue matcha, an anti-inflammatory.
With Turmeric Energizing Mask, we have created a warming therapy packed with Citrine gemstones to revitalize and rejuvenate your skin cells. Turmeric is an excellent antioxidant and oxygenator! The final touch is a solid Camellia Glow Facial Oil.
This demonstrates the healing and restorative capabilities of Pink Tourmaline Gemstones. On an energetic level, it is guaranteed to pique your tribal senses.
Benefits of Gemstone Facial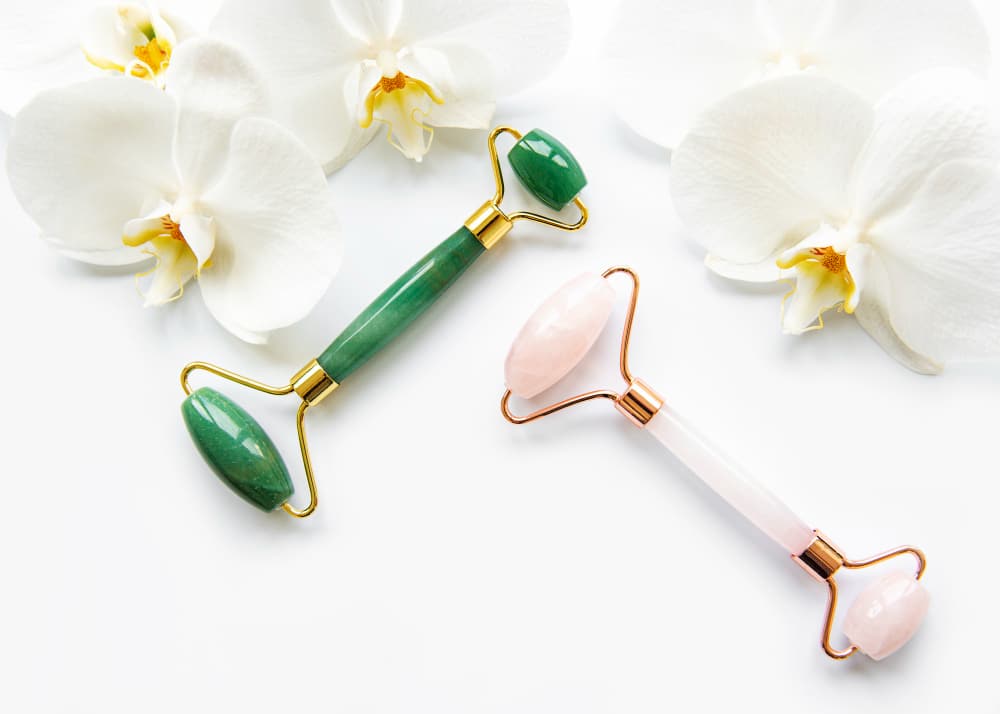 There are a number of benefits that have been associated with gemstone facials. Perhaps the most well-known benefit is that gemstones can help to improve circulation and promote cell regeneration. This, in turn, can help to brighten the skin and give it a more youthful appearance.
Gemstone facials can also help to unclog pores and stimulate the production of collagen and elastin. This can result in firmer, smoother skin with fewer wrinkles. In addition, gemstone facials can help to detoxify the skin by drawing out impurities.
In line with this, here are some of the many benefits of Gemstone Facial Treatment Boca Raton you should know:
Improved skin tone and complexion and skin elasticity
Increased blood circulation
Reduced puffiness and inflammation
Improved lymphatic drainage
Reduced stress levels and anxiety
Relaxes tight facial and neck muscles
Overall, gemstone facial Boca Raton provides a wide range of anti-aging benefits for the skin. They help to improve skin health, reduce the appearance of wrinkles and fine lines, and leave your skin looking younger and more radiant.
Who Are the Best Candidates to Have Gemstone Facial Treatment?
Organic Gemstone Facial Treatment is recommended for all skin types. If you have never had a facial before, there is no need to worry, our estheticians will tailor the treatment to your specific skin type and needs.
Gemstone facials are not only incredibly refreshing, but they also offer a number of benefits that you may not be aware of. If you're looking for a way to improve your complexion and give your skin a boost, look no further than an organic gemstone facial treatment.
Key Takeaway
The Essence of Organic Gemstone Facial Treatment is all about natural ingredients, minerals and gemstones. These work together to create a powerful antioxidant treatment that helps to improve the appearance of the skin. If you are looking for an organic facial treatment that uses only natural ingredients, this is the perfect choice for you.