Acne breakouts can affect more than your skin. Other people who have acne have unintentionally developed emotional effects such as anxiety, depression, social dysfunction, embarrassment, and lower self-worth. This clearly states that the emotional consequences of acne shouldn't be taken lightly.
Meaning to say, acne breakout is one of the factors that affect your confidence and daily life. Whether it is random occurrences or it has become a persistent problem, it's highly recommended to find an effective solution to prevent the breakout. By preventing it, a person will experience a significant improvement in self-esteem and quality of life.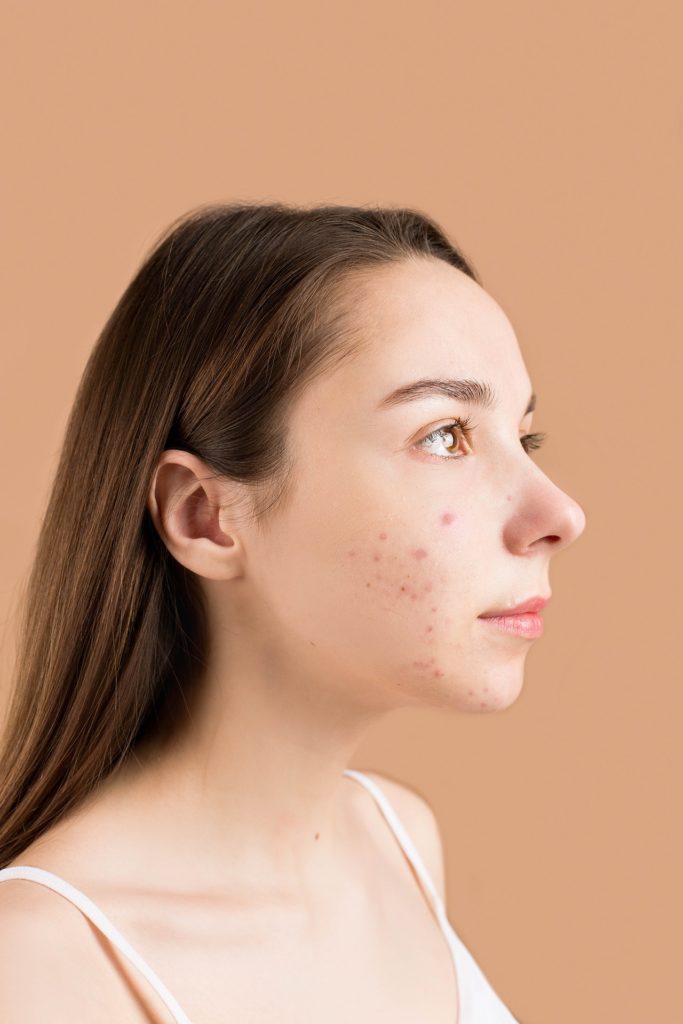 What is Acne LED Facial Treatment?
The origin of the Light Emitting Diode treatment, most commonly known as LED treatment, is made as a wound treatment and plant growth experiment which has led certified aestheticians to use LED to treat acne. Light therapy also provides therapeutic benefits to your tissue. Acne LED facial treatment helps to regenerate skin and cure acne scars using red and blue LED light frequencies. Blue light therapy is the type of light therapy most commonly used to address acne breakouts, while red light therapy doesn't have the same antibacterial effects as blue light therapy, but it can still be effective.
Doing light therapy not only treats acne and kills acne bacteria, but also has a lot of benefits that you will love on your skin. It increases circulation, accelerates tissue repair, decreases wrinkles, decreases inflammation, improves skin tone, texture, and clarity, eases muscle and joint pain, stiffness, spasms, and arthritis.
Types of Acne LED Facial Treatment for Clinical Settings
There are two main kinds of light therapy for Acne LED Facial Treatment: blue light and red light therapy. Both led light therapy help with acne and each has different benefits.
Blue LED light therapy is most commonly used to address acne breakouts because its main purpose is to target the bacteria that cause the acne. It helps condition your skin, getting rid of free radicals that oxidize and age your face. The LED light therapy also decreases other symptoms of acne, such as redness.
Red LED light therapy works to decrease the visibility of acne scarring as it heals and prevents inflammation. It helps soothe and repair your skin tissue.
How Does It Work?
Acne forms on the tiny holes of your skin which are called pores. Each pore contains an oil-producing gland called sebaceous glands. The oil keeps your skin hydrated and healthy. However, oil, dirt, and dead skin cells can get trapped inside pores and clog them up. Bacteria will build upon your skin and make the clogged pores swell up into bumps called acne.
The acne LED facial treatment is usually a 75-minute session. The highly-trained Skin Specialist will use an anti-oxidant cleanser, Hibiscus double exfoliating scrub, and an oxygen cream from Switzerland.
Skin Apeel's Oxygen Cream is essential to brighten and soften your skin to obtain maximum results. Furthermore, getting the LED facial treatment requires you to go through at least two to three sessions in a month to get your ideal results.
However, if you have been thinking about whether you will start using a home device or trust a skincare specialist, it would be best to go with a certified skincare specialist. Home devices are usually less effective. Additionally, a skincare specialist will advise you on the proper way to have before and aftercare instructions and the effects of the treatment may need to be maintained by occasional follow-up treatments every three months or so.
Benefits of Acne LED Facial Treatment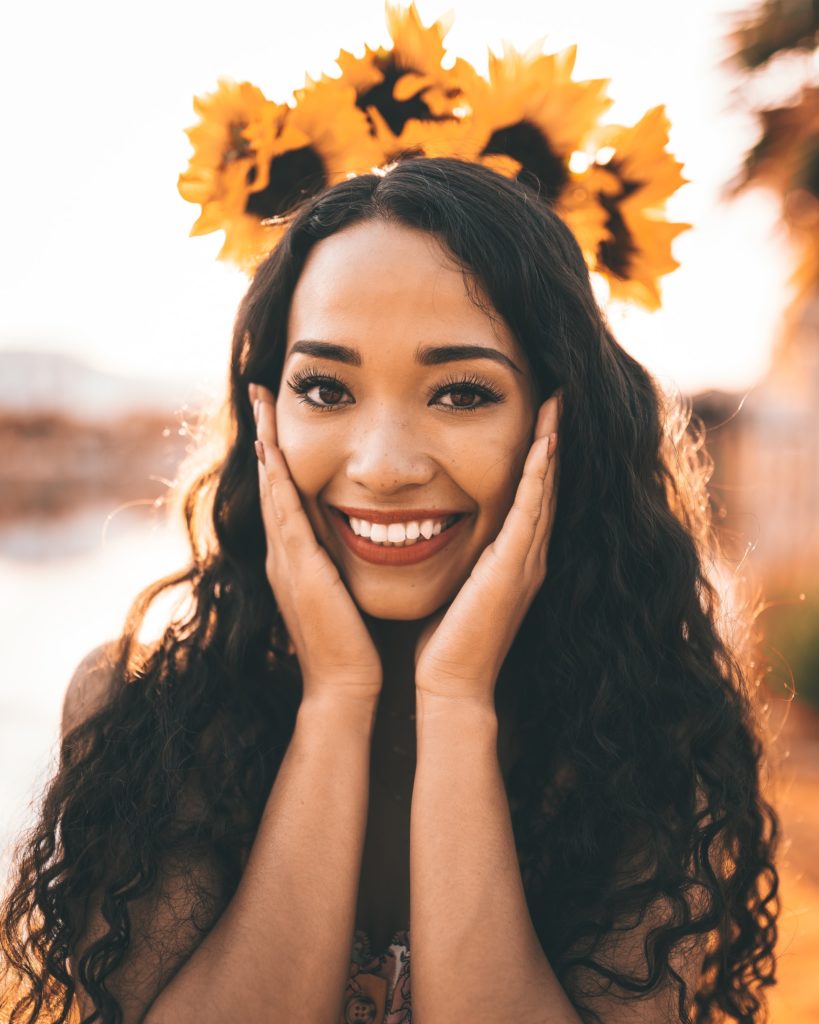 Acne LED Facial Treatment is great for your skin since it helps calm any areas of irritation and it's also brilliant at brightening the skin. This facial treatment can absolutely boost your self-confidence, fight off depression, and cope up with social dysfunction by treating several skin problems such as:
Acne
Eczema
Rosacea
Scarring
Wound healing
Dermatitis
Psoriasis
These LED lights, when consistently used over time, can penetrate your skin at different depths and cause various reactions in your skin, such as fighting acne-causing bacteria. It also helps in reducing wrinkles and plumping the skin.
For ease of mind, LED facial treatment does not contain UV rays, which means it will not harm your skin even if you decide to have a regular session. Moreover, compared to other facial laser therapy, acne LED facial treatment does not cause burns, and it's 100% safe for all types of skin.
Light therapy is also particularly calming, leaving you with a refreshing feeling because it reduces the pain and inflammation of the acne.
Expectations for Acne LED Facial Treatment
No recovery time is required for this LED light therapy since it's non-invasive. It will not affect your everyday life and doing your tasks will still be possible.
Take note though that therapy requires a few sessions and you may start to see minor results after your first session. The results will be more dramatic and noticeable once you've finished all of your treatments.
It's important to remember as well that between treatments, people should avoid touching or picking up blemishes on their skin. Follow the skin care specialist's advice on the use of products and home care techniques during and after treatment.
Effects and Risks of Acne LED Facial Treatment
This Acne LED Facial Treatment does not pose any dangerous effects on your skin. However, there may be some minor adverse effects, such as:
Dry skin
Changes in skin color
Stinging
Itchiness and irritation
These effects are resolved soon after treatment and you won't need to worry about any serious long-term effects. In the previous article, it was mentioned that blue light therapy will be used to kill acne bacteria. If you have porphyria, a rare blood disorder that causes increased sensitivity to light, this therapy is not suitable for you. Similarly, individuals should not undergo this treatment if they have lupus or an allergy to porphyrins.
Additional Information About Acne LED Facial Treatment
To treat acne scars, inflammation, and signs of aging, red light is being utilized. Red LED light helps to boost your overall immunity and heal your skin. Meanwhile, the blue Light Emitting Diode kills Cutibacterium acne to prevent any inflammation that may occur. Thus, it reduces sebaceous glands or known as oil glands that have been the main cause of acne.
It will take three months before your desired results are visible, but of course, with two to three consistent sessions in a month.
You might also be curious if the therapy is limited to certain types of skin. No worries, Acne LED Facial Treatment is good for all skin types and for everyone, and incredible for people with rosacea.
Afraid that it might hurt? The light therapy for acne is completely non-invasive and does not hurt. You'll only feel a tiny bit of warmth on your skin. There will be no risk of tanning as well if you do not wish to get tan during the sessions.
Providing Aftercare
After undergoing a light therapy session, aftercare is a must to ensure that there will be no risks to your skin.
Applying an SPF or keeping out of the sun for at least 48 hours is a good practice for you after every therapy. In rare cases of swelling and redness, you can take an anti-inflammatory or apply cold packs. Still, the best thing to do should this occur is to consult your skincare specialist.
How to Find the Best Acne LED Facial Treatment Provided For You?
There are tons of LED Facial Treatment providers you can find near you, but it takes a great effort to find one which is after your total wellness.
In order to get the ideal facial treatment that you deserve, here are three ways to find the best provider you should invest in.
It should have personalized services – Aside from providing exceptional treatment, it should have a licensed Skincare Specialist to educate and guide you about the proper way after each treatment you have gone through.
It should have advanced technologies – Advance technologies should be paired with advanced knowledge on how to provide the best acne LED facial treatment. Innovating is one factor you should check when looking for a wellness boutique that you can trust. Otherwise, you will be spending money on treatment that is not suited for you because you have chosen to check in with a non-innovative boutique.
It should offer you convenience – Find a wellness boutique that can keep up with your schedule. It should provide you with convenience whenever you need acne LED facial treatment. You should be able to make an advance booking. This allows you to spend more time with a skincare specialist to elaborate on your facial treatment needs and provide an exceptional treatment care approach.
At-Home vs. Skincare Specialist Acne LED Facial Treatment
There are a lot of brands for light therapy devices coming out in this modern-day so you can do it yourself at the expense of your own home. After all, at-home LED light therapy devices are easier and available anytime. Much easier than booking an appointment in the local boutique.
But doing it yourself always has its own risk. First of all, treating acne and ensuring that there will be no side effects of swelling and redness is very important in every light therapy session. The skincare specialist's expertise will be needed for this part to ensure that the results of the treatment are nominal. This will also prevent the misuse of the device and prevent any long-term damage to your skin that might also be irreversible.
What to Do Before Acne LED Facial Treatment?
Suppose you have sensitive skin and are considering having acne LED facial treatment. In that case, it is highly recommended to stop using products with retinol and skincare products like exfoliants and scrubs. Avoid wearing make-up as well during the sessions.
To ensure that no damage will be done to your eyes, you are required to use protective goggles every session.
If you have any additional questions or need acne LED facial treatment, feel free to reach out to us or check other facial treatments we have for you here.
Acne LED Facial Treatment Final Takeaway
A lot of people praise light therapy for its fantastic result. Although it serves its purpose, remember that they are not permanent.
It will help prevent acne breakouts, remove scarring and smoothen the skin, but it won't always be the solution to all skin problems. Taking care of your skin properly and maintaining a healthy diet will be the key to your healthy skin.
Take this therapy as a complement to give that boost to your skincare routine, which you should maintain regularly.