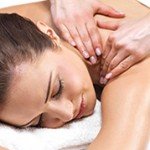 Your path to complete wellness lies here. At Skin Apeel, our team of Boca Raton Massage therapists specialize in both Eastern and Western techniques to guide clients on their personal journey to total mind and body wellness. Our Therapeutic Massage practice has evolved to blend ancient and modern techniques in wellness for a unique practice in massage therapy.
Your custom massage therapy for total wellness addresses your specific personal concerns. * sweet dreams * headache relief * invigorating * balancing * muscle relief * stress less.
Recommended for sports related injuries or those requesting deep pressure massage. Please support your deep tissue massage with extra fluid hydration pre and post escape.
Create your perfect massage escape. Our talented massage therapists will help you choose options to enhance your experience and long lasting results – * aromatherapy * back buff * hot/cold stones spot * dry body brushing * hand & foot exfoliation * deep tissue pressure * bamboo fusion * LED pain relief.
You and your baby deserve to be pampered and healthy. Body support cushions combined with signature pregnancy massage aroma oils benefit circulation, immunity, soothe fatigue and pain.
A full body massage including abdominal cleansing designed to purify the tissues and reduce fluids and toxins. This aromatherapy treatment begins with dry body brushing and includes your personal brush and directions to continue at home.
A massage body therapy using multiple soft dry body brushes to improve lymphatic flow. Dandelion oil promotes detoxification, internal cleansing and optimum health inside and out. Distinctly different, yet equally relaxing to Swedish body massage.
Spa body treatment for rapid exfoliation with pure cane sugar softening body scrub. Your aromatic escape only gets better with natural kukui body massage to give you a smooth finish inside and out.
Macadamia Hair & Scalp Repair
Scalp massage combined with rich healing repair.  Both hair and scalp are indulged with this nutritious, stress reducing ritual.  Be prepared to leave oil in hair for 2-24 hours.
A Native American massage ritual using warm energized stones from the Arizona Verde River. Organic Sandalwood oil guides the body into a deep state of relaxation.
Learn more about this Eastern approach to your healing that combines reflexology, acupressure, rhythmic massage, passive stretching and assisted yoga postures. Reflexology, acupressure, rhythmic massage, passive stretching and assisted yoga to balance energy flow. A fully clothed treatment without the use of oils leaves you peacefully energized. For first time recipients of a Thai Massage, it is advised that you read this HELPFUL GUIDE to prepare you for your experience.
Refresh, exfoliate and nourish with conditioning oil, lime brightening scrub and body restorative melt to counteract environmental damage and soften skin.
Hot and Cold stones target acupressure and lymphatic zones to quickly reduce sinus and migraine pressure.
Custom Add On's
$20-$25 each with your massage session
Hot – Cold Stones Spot * Back Buff * Dry Body Brushing Hands & Feet Exfoliation * Bamboo Fusion * LED Pain Relief
*More Massage can be found if you read on with our Spa Rituals.