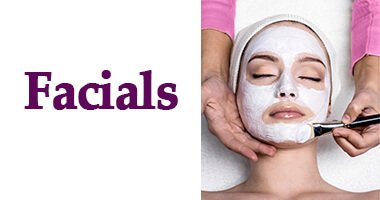 Boca Raton Facials
As the seasons change so change our skin care needs. Spring is the best time to revise your skin care regimen. To jumpstart your cleansing process, Skin Apeel offer the best Boca Raton Facials. With a broad variety of options, we offer targeted treatments by specialists made with quality organic products.
What is the deal with Organic Facials?
The Organic 'trend' is here to stay. After the wave of industrialized products, where the main ingredients were almost unpronounceable, it came the time to return to the roots of skin care. Most of the artificial ingredients created in a laboratory have a similar or better substitute in nature. Our Boca Raton Facials combined the best organic treatments with the latest technology to enhance your natural beauty. Our Rejuvenating Enzyme Facial, for example, combines a cinnamon peel with a high protein mask to reduce sun damage, fine lines and skin tone. While the ingredients used in this facial can probably be found in your pantry, the technology behind the extraction of the enzymes from the protein involved in this facial is what makes it so extraordinary.
Natural X Artificial or Natural + Artificial?
The fundamental equation to be solved in the beauty treatment world right now should not be whether to use all natural or all laboratory created products. Skin Apeel uses a holistic approach to skin care, but our organic approach doesn't mean we eschew technological advances. The key to Boca Raton Facials natural treatments is the fact that we embrace the best that natural and artificial have to offer. Hydro-dermabrasion and Microcurrent Lifting may be the way to go for some skin problems while other clients may benefit from manual extractions.
The superior quality of products and the professional expertise of our facial specialist account for a pleasant experience with visible results. We will guide you towards the best therapy for your beauty concerns. Get the best Boca Raton Facials with organic products, quality specialist and outstanding service at Skin Apeel Holistic Spa. Experience a Skin Apeel Day Spa facial today: Talk to our professional aestheticians to direct you towards which treatment is the best for you.