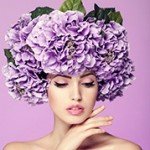 Beauty Xtras – Beauty through Wellness – We Give You Results!
Ultra Hydro-Dermabrasion
$90 Single
$450 Weekly Series
State of the art safe microdermabrasion. This holistic advanced approach utilizes water powered by ultrasound to gently yet effectively exfoliate, clarify and deeply cleanse skin and lymph. The final touch is deep product infusion with target serums to perfect your skin. Ideal for everyone, including acne and rosacea.
Enzyme Face Peels
$55-$100
Antioxidants, skin nutrients, and technology naturally reduce the signs of both aging and acne. Nature's fruit cocktail enzyme peels re-texturize and purify the skin. *Lightening * Blueberry* Noni * Pumpkin* Cranberry* Vitamin C * Collagen Lift * Salicylic *Lactic and more
Custom advanced mask options to improve and extend facial results. Active ingredients go deep into the skin to correct imbalances. *Co-Q 10 *Diamond *Whitening *Pore Minimizer *Acne Cooling *Neck Firming *Lip *Eye.
Revitalight LED
$85
$420 Weekly Series of 6
Photopulsations of colored LED light therapy revolutionize skin care – gradually improving tone, sensitivity, rosacea, enlarged pores, fine lines, acne and hyperpigmentation. Activating endorphins elevates mood. Holistic soothing treatment with no recovery time needed. Best results achieved with a series of six sessions.
Ultra Express Eye Lift
$75
A lunchtime Must! Combat the signs of aging and fatigue with your non-surgical eye lift treatment. The eyes have it with intense focused care – hydro-dermabrasion, micro-current and LED wrinkle comb reduce lines, puffiness, lift and tone.
European Lash/Brow Tint $35 Each or $60 for Both Safe vegetable pigment tint mad for lashes and brows.
This refreshing skin treatment combines Rose essential oil, Glycolic Acid and Oxygen for hydration and skin renewal.
Defy time with a soothing session to firm, revitalize and diminish expression lines. Brightens tired eyes and reduces puffiness.
Counteract the harsh effects of aging, sun and neglect with specific care focused to regenerate, nourish and beautify.