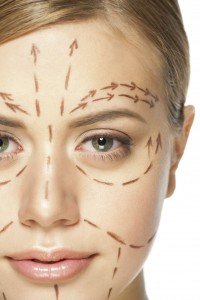 In our first edition of the Beauty Myth Busting series, we tackled the age-old myths of sleeping with your makeup on and using nail polish remover as a polish thinner. We were able to hone in on the science and logic behind these two fashionable fables and even find some healthier solutions for these beauty challenges. These fictional DIY's were fairly easy to debunk but this edition may prove to be more challenging. So in today's Beauty Myth Busting edition we're moving onward and upward.
Beauty Myths Debunked
Here's a recap of our two previous myths from the first edition of the series. Don't forget to freshen up on all of our myths debunked to keep your beauty routine at the top of its game.
Myth #1: You can sleep in your makeup. Truth: No, sleeping in your makeup is bad! Read Beauty Myth Busting – 1st Edition
Myth #2: Use nail polish remover to thin out your polish. Truth: Use nail polish thinner to even out your old lacquers not nail polish remover! Read Beauty Myth Busting – 1st Edition
Myth #3: A daily application of Vaseline at night will prevent wrinkles.
Have you ever seen women tirelessly massaging their cheekbones and face in upward circles? Have you ever heard of older women using Vaseline to rid themselves of those inevitable wrinkles? This beauty myth has been passed on for years to no avail. Petroleum jelly is a powerful moisturizer that can conquer even the driest skin. However, those powers do nothing to prevent wrinkles. Perhaps maybe the jelly can temporarily mask wrinkles with the moisture it provides but that's about it. Unfortunately, Vaseline or petroleum jelly can cause other skin issues that may be even worse than the wrinkles themselves. The massive amount of moisture or grease found in the petroleum jelly could clog skin pores and create severe breakouts in the future.
Myth #4: Use Preparation H to get rid of bags under the eyes.
Preparation H is a solid solution for many things, but it's ability to deflate puffy eyes is still up in the air. Unfortunately, there are no clinical studies disproving this fact but there are thousands of makeup artists employing its powers everyday. According to the myth, the two primary ingredients of the cream, including phenylephrine, are said to reduce inflammation and constrict blood vessels. We're still unsure if this myth is more mayhem than truth but just to be sure let's stick to using Preparation H for the functions it was created to perform. Wink. Wink.
That's two more myths under our belts. Are you starting to feel empowered? Keep these beauty myth busters in your back pocket and share them with your dearest friends. Here's to all in the pursuit of beauty, may your journey be wise, and your flaws be few.